Vienna is renowned for its beauty, elegance, and exquisite architectural marvels and is a cultural landmark cherished by many. Yet, homely comfort and an exquisite lifestyle can only be achieved if one cherishes and maintains the hygiene and upkeep of their carpets.
Allow us to lift the veil that shrouds Vienna's carpet cleaning industry and show you which establishments deserve the finest title to let you experience your Vienna home at its finest!
An exciting journey awaits you – an adventure that completely transforms your carpets and leaves you with a living experience unlike any other!
ATLAS Teppichreinigung: The Artisans of Cleanliness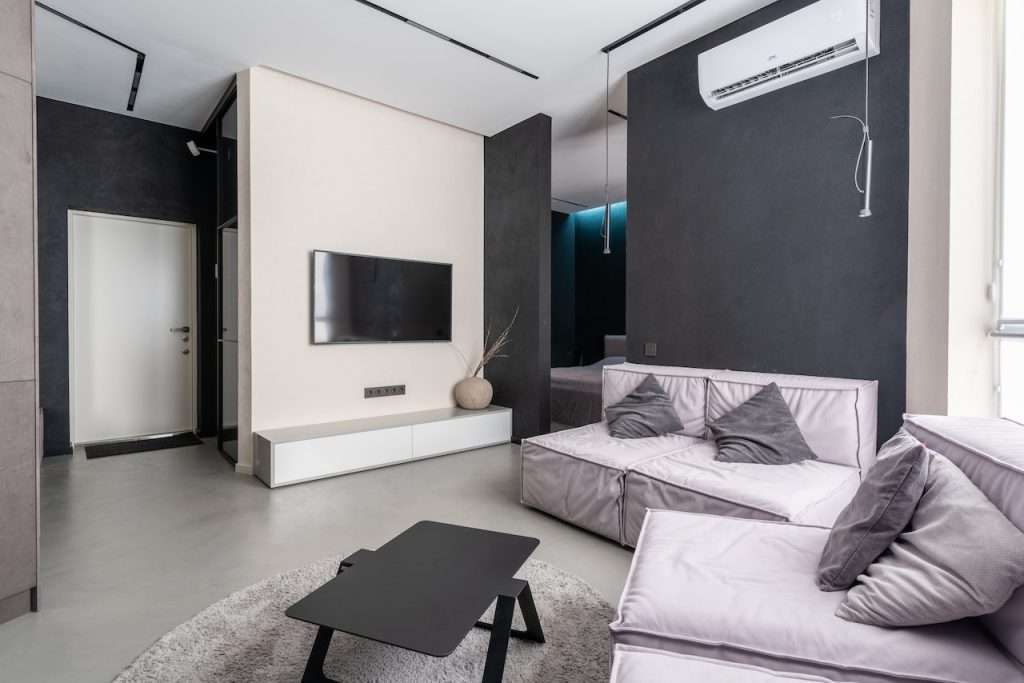 Immersed among the bustle of Vienna stands ATLAS Teppichreinigung, a paragon of deep-cleaning artistry. They strive to perfect the art of carpet cleaning with advanced techniques and cutting-edge tools.
With each step, witness the transformation of faded fibers into lush fabrics and the clearing of stains that before lingered with permanence. Listen to the stories of clients and the joy that comes from walking on carpets as soft as cotton.
Your carpets will be returned to your house by ATLAS Teppichreinigung once thoroughly dried and cleaned. The carpets are wrapped in Hoover packaging and kept safe.
Their minimum price order for cleaning starts at around 30 euros. Be inspired by the exquisite makeovers that ATLAS Teppichreinigung delivers.
Address: Puchgasse 1, 1220 Wien, Austria
Contact no : +43 699 17099999
Teppichklinik Pollischansky: The Eco-Warriors of Freshness
Step outside the box and behold the power of Teppichklinik Pollischansky, the eco-warriors of freshness. They provide the perfect blend of luxurious cleanliness and environmental sustainability – a truly harmonious experience.
Teppichklinik Pollischansky strives to clean carpets and upholstery without harmful chemicals. Instead, they use eco-friendly products that work in tandem with Mother Nature.
Embrace this freshness revolution and give your carpets a tender cleanse, all while creating a worldly impact.
Customers are raving about the eco-friendly difference when using Teppichklinik Pollischansky's services — the carpets shine with cleanliness, and the exhilarating scent of nature lingers afterward.
Address: 1190 Vienna, Sieveringer Strasse 33
Contact no.: +43 1 320 32 67
Bani Teppichreinigung- reparatur: The Guardians of Vienna's Carpet Heritage
Vienna's carpets invoke a sense of grandeur and timeless beauty – and Bani Teppichreinigung- Reparatur takes the time-honored task of upholding this enduring legacy with seriousness.
Drawing on decades of expertise, their experienced professionals possess the know-how of Vienna's carpet tradition like no other and not only cleans but repairs the carpet.
Step inside their realm – where proficiency melds with insight – and watch your carpets sparkle with grandeur. Your journey with them will metamorphose into a tale of unparalleled service, meticulous preservation of history, and a profound appreciation for Vienna's illustrious carpet culture.
Address: Linzer Strasse 416 A-1140, Vienna, Austria
Contact no.: +43 699 10185000
Clean Carpet Teppichwäscherei: The Innovators of Deep Cleaning
Clean Carpet Teppichwäscherei stands at the vanguard of deep cleaning, delivering exceptional carpet care services with unparalleled modern technology and a relentless drive for innovation.
Not simply content with cleaning carpets on the surface, their passionate team of experts eliminates even the most deeply embedded dirt and allergens. As their superior equipment works magic, carpets are transformed as if newly released from a never-ending cycle of distress.
With Clean Carpet Teppichwäscherei, you can experience the difference in restored carpets that are healthier, cleaner, and altogether more inviting.
The sector's best experts are at Clean Carpet Teppichwäscherei, where they have more than 52 years of experience working with all kinds of carpets!
Your gems will be professionally cleaned and repaired by a Clean Carpet Teppichwäscherei specialist, who can also give you any information you require regarding your carpet.
Address: Perfektastraße 88/5, 1230 Wien, Austria
Contact no.: +43 1 8674573
Reinigung Buchen – Polsterreinigung: The Masters of Stain Removal
Are you battling stubborn stains? ReinigungBuchen – Polsterreinigung has the answer: a winning combination of stain removal techniques that will make even the toughest of spills spineless.
Image Alt Text: Reinigung Buchen Carpet and furniture cleaning in Vienna
Image Filename: Professional Carpet Cleaning in Vienna, Austria
From red wine to pet accidents, their skilled technicians are armed with various solutions to ensure carpets are as good as new.
Witness the true wizardry of their stain removal methods and marvel at the impeccable results. With Reinigung Buchen – Polsterreinigung, any stain is no match.
The task, not the hour, determines the cost of Buchen cleaning services.
Address: Markgraf-Rüdiger-Straße 24, 1150 Wien, Austria
Contact no.: +43 664 9490013
iDEAL Teppich und Polsterreinigung: The Specialists in Allergen Removal
iDEAL Teppich und Polsterreinigung is a leader in the field of creating an allergen-free environment. IDEAL cleaners are neutral, odorless, and preservative-free, in addition to being 100% biological. Utilizing sophisticated cleaning techniques and hypoallergenic products,
iDEAL Teppich und Polsterreinigung ensures that carpets are uncompromisingly clean, reducing allergens and creating safe havens for families.
Customers fondly remark on the remarkable improvements in air quality and the decrease in sneeze-inducing symptoms after availing of the company's professional services.
Their services ensure that tough allergens in carpets are removed with absolute precision, thus providing a healthy and serene atmosphere for those who inhabit the abode.
Address: Hütteldorferstrasse 30, Wien, Austria
Contact no.: +43 660 6513078
Profi Teppichreinigung: The Personalized Carpet Care Experts
At Profi Teppichreinigung, their greatest pride is the personalized approach to carpet care. Every carpet is unique and calls for its own particular set of requirements to be met.
With an astute eye for detail and an unyielding commitment to outstanding customer service, their highly educated staff delivers solutions tailored to your individual carpet cleaning needs..
Clients are always delighted by the professionalism, the attentive approach, and the customized care that helps bring out the best in their carpets.
Address: Puchgasse 1 A-1220 Vienna Austria
Contact no.: +43 699 1908 1908
Factors to Consider When Hiring a Carpet Cleaning Company: Your Personal Carpet Odyssey
As you embark on your personal carpet odyssey, consider the following factors to find the ideal carpet cleaning company:
Professional certifications and training
Seek companies with certified technicians whose skills have been honed through comprehensive training, ensuring they understand the intricacies of each carpet type and cleaning method.
Use of high-quality equipment and products
The true magicians of carpet cleaning wield advanced equipment and premium cleaning products, creating an enchanting transformation that transcends expectations.
Guarantees and warranties
Unveil peace of mind by choosing companies that offer guarantees and warranties, safeguarding your carpets against any unexpected twists in the tale.
Insurance coverage
Select a company with comprehensive insurance coverage, protecting your precious carpets and your heart from unforeseen mishaps.
Tips for Maintaining Clean Carpets: Cherishing Vienna's Carpet Legacy
In Vienna, carpets are not mere floor coverings but heirlooms of timeless elegance. To preserve their beauty, follow these tips:
Regular vacuuming
Let your carpets bask in the loving embrace of your vacuum cleaner at least once a week, removing the burdens of dust, dirt, and allergens.
Prompt stain treatment
The melody of Vienna's carpets should never be interrupted by unsightly stains. Act swiftly, treating stains as soon as they appear, ensuring your carpets remain a flawless canvas.
Periodic professional deep cleaning
Grant your carpets a moment of rejuvenation with professional deep cleaning every 6-12 months. Watch as the symphony of Vienna's carpets reaches its crescendo, breathing new life into every fiber.
Minimizing carpet wear and tear
Protect your carpet's delicate steps through time by placing doormats at entrances, adorning furniture with gentle pads, and rearranging heavy pieces occasionally, ensuring their journey through the years remains even and magnificent.
Understanding Carpet Cleaner: A Quest for Carpet Perfection
Carpet cleaning is more than a mundane task – it can be rewarding to uncover a carpet's hidden potential. With Vienna's range of carpets, various methods are needed to reveal their glittering potential.
An invigorating hot water extraction process can be seen as a spa day for your carpet, while delicate dry cleaning is akin to gentle brushstrokes.
Lastly, think of steam cleaning as a melodious song of restoration. As you embark on this journey to find a quality carpet cleaning company, there are certain parameters to remember. Looking for these essential elements is integral to ensuring a successful result.
Frequently asked questions
How long does it take for carpets to dry after professional cleaning?
The drying time for carpets after professional cleaning can vary based on several factors, including the carpet's thickness, humidity levels, and airflow in the room. Typically, carpets may take anywhere from a few hours to a day to dry completely. Opening windows, using fans, and turning on the HVAC system can help expedite drying.
Are carpet cleaning companies' cleaning products and methods safe for my family and pets?
Reputable carpet cleaning companies prioritize the safety of your family and pets. They use cleaning products that are safe and non-toxic, reducing any potential harm. However, it's always advisable to inform the cleaning company about any specific allergies or sensitivities your family members or pets may have, so they can take appropriate precautions.
Can professional carpet cleaning remove odors from my carpets?
Yes, professional carpet cleaning can help eliminate odors trapped within the carpet fibers. The cleaning process, coupled with specialized odor-neutralizing products, can effectively eliminate common odors, leaving your carpets smelling fresh and clean.
Will professional carpet cleaning damage or shrink my carpets?
Professional carpet cleaning, when performed by experienced and skilled technicians, should not cause any damage or shrinkage to properly installed carpets. However, it's important to choose a reputable and trustworthy carpet cleaning company that employs proper techniques and follows industry standards to ensure the safety and integrity of your carpets.
Do I need to move my furniture before the carpet cleaning appointment?
It's best to consult with the carpet cleaning company regarding furniture movement. In many cases, professional carpet cleaners can move light furniture items, such as chairs and small tables, as part of their service. However, larger or heavier furniture pieces may need to be moved by the homeowner before the appointment to ensure a smooth and efficient cleaning process.
Conclusion: Unveiling Vienna's Carpet Magic
The city of Vienna holds many treasures, among which the best carpet cleaning companies await. With ATLAS Teppichreinigung, you'll witness the artistry of cleanliness. Teppichklinik Pollischansky will take you on an eco-adventure of freshness. And Bani Teppichreinigung- Reparatur will unveil the guardians of Vienna's carpet heritage.
By considering the factors that make each company unique and cherishing your carpets through regular maintenance, you'll become part of Vienna's carpet legacy, living amidst the elegance and grandeur of this enchanting city.
For comprehensive home and office cleaning services in Vienna, visit our guide to Home & office cleaning service Vienna and discover the full range of professional cleaning solutions to enhance your living spaces.