Step beyond the ordinary and into a world of unforgettable adventures. With its majestic charm and cultural allure, Vienna draws travelers from far and wide. But let me share a secret with you: there's a realm of breathtaking beauty and captivating experiences just beyond Vienna's bustling streets.
Embarking on day trips from Vienna is like stepping into a tale of discovery, where every turn unveils a new chapter of enchantment.
Allow me to be your guide as we delve into the heart of Austria's countryside and explore the best day trips from Vienna, filled with insider tips that will leave you longing for more.
Salzburg: Mozart's Melodies and Alpine Marvels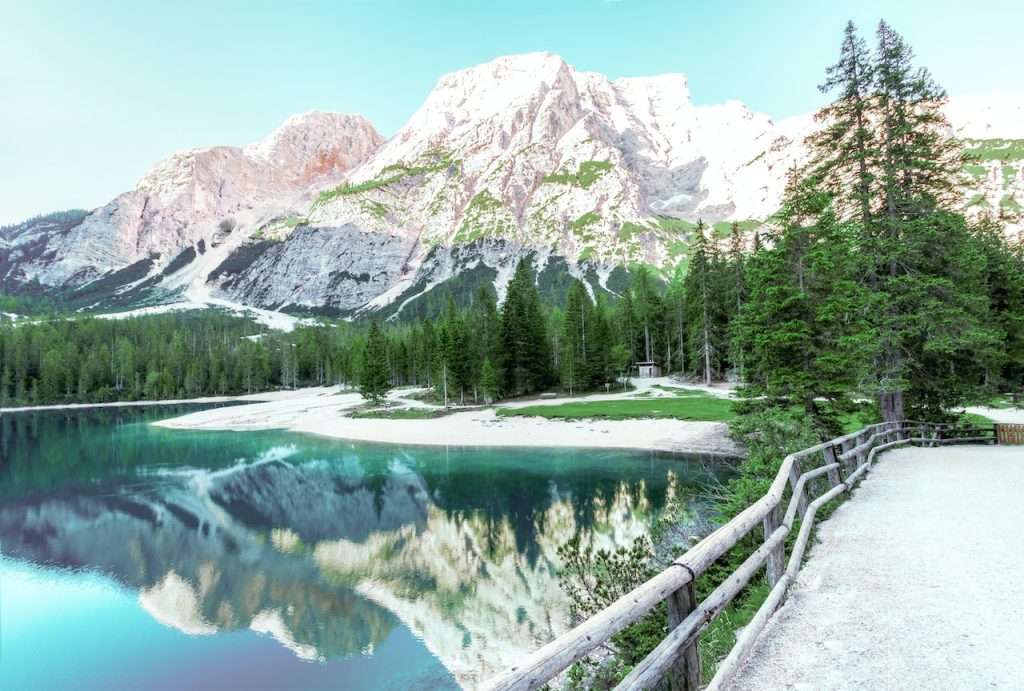 Close your eyes and let the melodies of Mozart guide you to a city that pulsates with music at its core. Salzburg, the birthplace of the legendary composer, is a symphony of charm and alpine grandeur.
As I wandered through the UNESCO-listed Old Town, narrow streets lined with pastel-colored buildings beckoned me to explore. Mozart's music seemed to linger in the air, drawing me deeper into the city's rich history and artistic legacy.
And then, I caught my first glimpse of the majestic peaks surrounding Salzburg, their snow-capped summits reaching for the heavens. It was a sight that took my breath away, reminding me of the power of nature's grand design.
Things to do:
Visit Mozart's Residence and immerse yourself in his musical legacy.
Take a funicular ride to the top of Hohensalzburg Fortress for panoramic city views.
Indulge in a slice of Salzburg's famous Mozartkugel, a delectable chocolate treat.
Accommodation
The luxurious Hotel Sacher Salzburg is located along the Salzach River and offers breathtaking views of the Old Town. Don't forget to look into this hotel for your visit!
Where to eat:
A traditional Austrian meal can be enjoyed at St. Peter Stiftskulinarium, one of Europe's oldest restaurants, which is conveniently located in the heart of Salzburg's Old Town.
Transportation:
Vienna to Salzburg can be traveled via train with numerous departures from Hauptbahnhof. The travel time is roughly 2.5 hours for this transportation.
Wachau Valley: Vineyards, Castles, and Danube Delights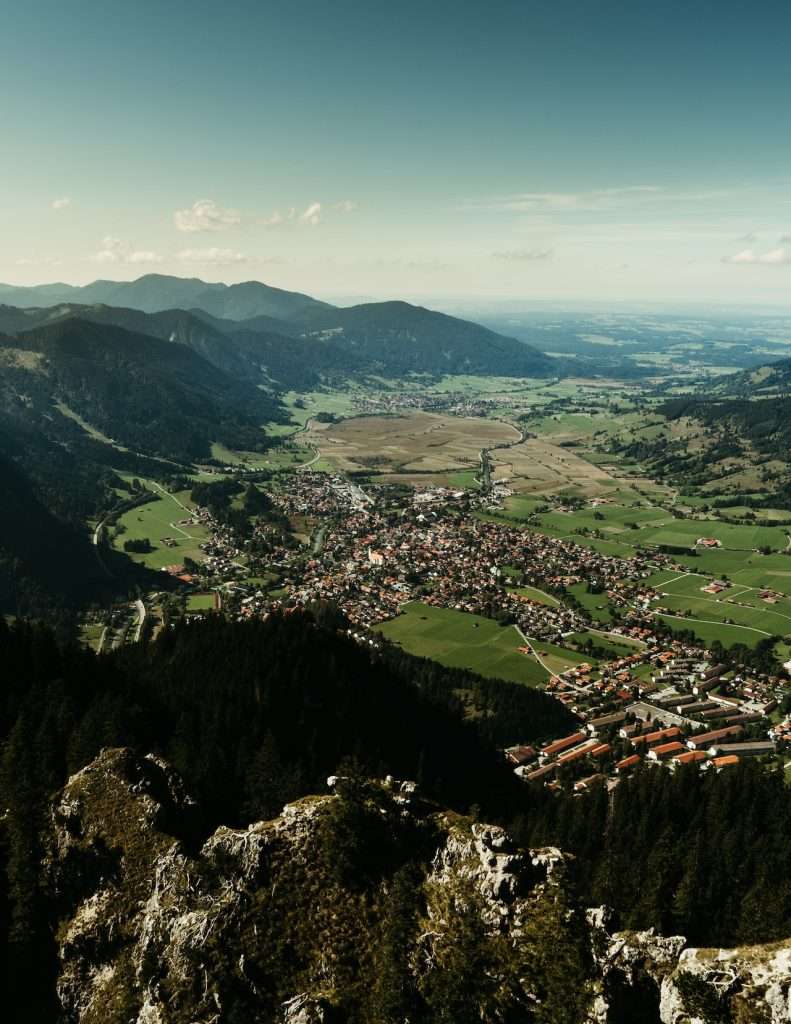 Imagine a landscape straight out of a fairy tale, where rolling vineyards cascade down the hillsides, and the Danube River meanders through picturesque towns. Welcome to the Wachau Valley, a haven for wine enthusiasts and nature lovers.
I pedaled along the Danube Cycle Path, the gentle breeze carrying the sweet scent of grapes. The sun-kissed my skin as I passed terraced vineyards, their lush green leaves dancing in the golden light. Medieval towns emerged like mirages, with their charming streets and quaint squares.
And high above, Melk Abbey stood proudly, a testament to human creativity and devotion. The Wachau Valley whispered stories of the past and tantalized my senses with its flavors, leaving an indelible mark on my heart.
Things to do:
Enjoy the scenic beauty of the Danube Cycle Path as you leisurely ride your bike.
At the local wineries, take pleasure in testing the famous Grüner Veltliner wines of the region.
Dürnstein's blue church tower is a must-see in this charming town that's perfect for exploring.
Accommodation:
The Schloss Dürnstein is a beautiful lodging option. It's a renovated castle transformed into an exclusive hotel. It has spacious and refined rooms with stunning sights of the Danube River and the nearby vineyards.
Where to eat:
Experience culinary splendor at Landhaus Bacher, situated in Mautern and lauded for its pioneering cuisine that amplifies indigenous components. This Michelin-starred restaurant is an ultimate delight for your taste buds.
Transportation:
Travel from Vienna to the Wachau Valley by train, with regular services departing from Vienna's Westbahnhof. The journey takes approximately 1-1.5 hours. Alternatively, if you prefer the flexibility of exploring at your own pace, consider renting a car in Vienna.
You can find reliable car rental options in Vienna to embark on a scenic road trip through the Wachau Valley, allowing you to stop at various viewpoints and hidden gems along the way.
There's something magical about crossing borders, stepping into a world that feels simultaneously familiar and unknown. As I ventured from Vienna into Bratislava, the capital of Slovakia, I found myself transported to a fairy-tale realm.
Cobblestone streets guided me through a maze of pastel-colored buildings, each one telling a story of its own. I couldn't help but get lost in the narrow lanes, discovering hidden courtyards and quirky cafés that welcomed me with open arms.
And oh, the view from Bratislava Castle! As I stood atop the hill, overlooking the city and the meandering Danube River, a rush of emotions enveloped me. It was a moment of pure awe and gratitude, a reminder that the world is full of hidden gems waiting to be uncovered.
Things to do:
Climb to Bratislava Castle for panoramic views of the city and the Danube River.
Explore the Old Town's narrow streets and stumble upon charming cafés and quirky shops.
Taste traditional Slovak dishes like bryndzové halušky (potato dumplings with sheep cheese) at a local restaurant.
Where to stay:
Marrol's Boutique Hotel, located in the heart of Bratislava's Old Town, offers elegant rooms with modern comfort and historic charm.
Where to eat:
Enjoy a meal at UFO Restaurant, situated atop the SNP Bridge, offering stunning views of Bratislava and delicious international cuisine.
Transportation:
Travel from Vienna to Bratislava by train or boat. The train journey takes approximately 1 hour, while a boat ride along the Danube River provides a scenic and leisurely way to reach the city.
Lake Neusiedl: Nature's Playground and Wine Wonderland
Sometimes, all we need is a moment of serenity, a place where nature embraces us and time slows down. Lake Neusiedl, just a stone's throw away from Vienna, offered me exactly that. I immersed myself in reed-covered marshlands and glistening waters, where birds gracefully soared above, and the air carried the sweet scent of wildflowers. Windsurfing on the lake's calm waters, I felt a sense of freedom and exhilaration.
And as I hiked through the Neusiedler See-Seewinkel National Park, every step brought me closer to nature's heart. But there was more to Lake Neusiedl than its natural splendor.
Rust, a charming town nestled on its shores, welcomed me with open arms and introduced me to the world of its renowned wines.
The vineyards stretched before me, their rows of grapevines whispering tales of centuries-old traditions and the labor of love.
Things to do:
Go windsurfing or sailing on the lake's calm waters.
Take a leisurely hike or bike ride through the Neusiedler See-Seewinkel National Park.
Visit Rust, a charming town known for its stork population and historic wine cellars.
Where to stay:
Seehotel Rust, located on the shores of Lake Neusiedl, offers comfortable rooms and stunning views of the lake.
Where to eat:
Enjoy regional cuisine and excellent wines at Restaurant Taubenkobel in Schützen am Gebirge, renowned for its creative dishes and emphasis on local ingredients.
Transportation: (H3)
Lake Neusiedl is easily accessible from Vienna by train or car. The journey takes approximately 1 hour by train, and there are also car rental options available in Vienna.
Graz: Design, Delights, and Dynamic Vibes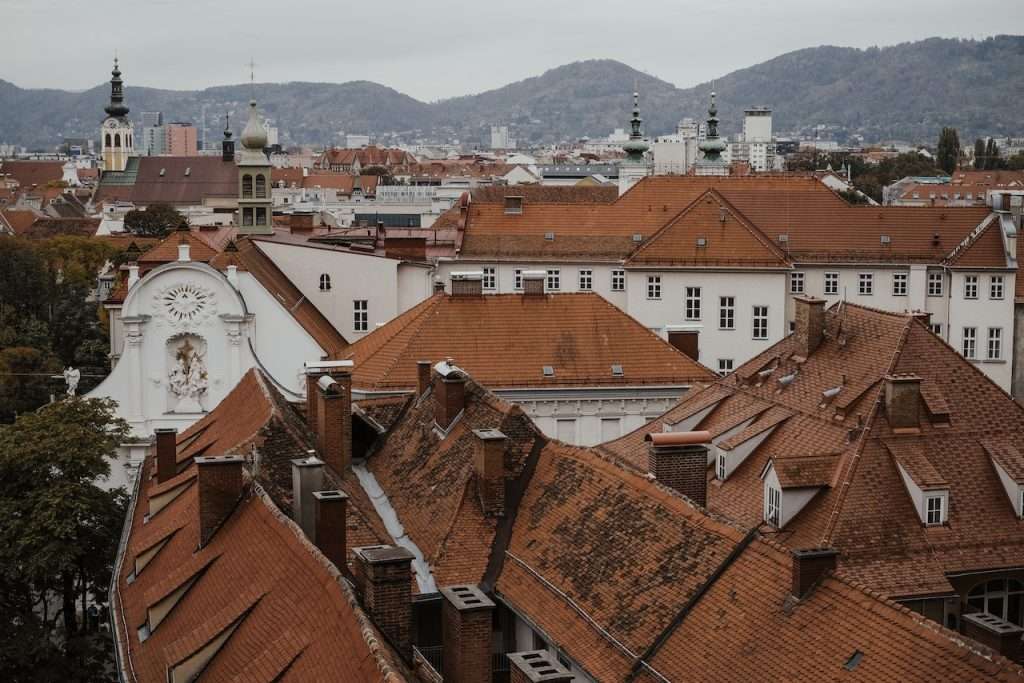 If Vienna is the epitome of grandeur, Graz is its vibrant and artistic side. I was in a city where historic treasures meld seamlessly with contemporary creativity. Graz's Old Town embraced me with its cobbled streets and centuries-old buildings, but the juxtaposition of modern architectural marvels truly took my breath away.
The Kunsthaus Graz, a striking art museum, was a testament to the city's commitment to innovation and design. And as I wandered through the enchanting Stadtpark, sculptures and vibrant flowers creating a whimsical atmosphere,
I couldn't help but feel a sense of wonder and joy. Graz's culinary scene became a sensory delight, where flavors danced on my tongue, and each bite transported me deeper into the heart of Styrian cuisine. The city ignited my senses and fueled my passion for exploration.
Things to do:
Explore the historic Old Town, a UNESCO World Heritage Site, and marvel at landmarks like the Graz Clock Tower.
Visit the Kunsthaus Graz, a futuristic art museum known for its innovative exhibitions.
Indulge in a culinary journey at the vibrant farmers' markets and traditional Styrian restaurants.
Where to stay:
Hotel Wiesler, situated in the heart of Graz, offers stylish accommodations with modern design and historical elements.
Where to eat:
Experience the flavors of Styrian cuisine at Restaurant Der Steirer, known for its regional specialties and cozy atmosphere.
Transportation:
Travel from Vienna to Graz by train, with frequent departures from Vienna's Hauptbahnhof. The journey takes approximately 2.5 hours.
Frequently Asked Questions
Can I visit these day-trip destinations from Vienna all year round?
Vienna – a city that can be embraced year-round – offers numerous opportunities for exploration and adventure. Though some outdoor activities, such as hiking or cycling, may be more enjoyable during the spring, summer and early autumn months, there are plenty of day-trip destinations to explore from Vienna all year round. So if you're looking for an enjoyable outing, here are some fantastic day-trip destinations to consider.
Do I need a visa to visit Bratislava, Slovakia, on a day trip from Vienna?
If you hold a valid Schengen visa, you can visit Bratislava on a day trip from Vienna without needing an additional visa. Slovakia is part of the Schengen Area, allowing seamless travel between the cities.
Are there guided tours available for these day trips?
Yes, guided tours are available for most of these day trips. You can find various tour operators in Vienna offering organized tours, including transportation, guides, and curated experiences. This option is convenient if you prefer a hassle-free and informative excursion.
Are there vegetarian or vegan dining options in these day trip destinations?
Exploring day trip destinations is a delightful way to satisfy your taste buds, no matter what your dietary preferences may be. Offering a variety of options, ranging from vegan and vegetarian to more traditional choices, many restaurants and cafes are eager to ensure all your cravings are fulfilled. To guarantee a culinary experience that meets the highest standards of complexity and quickness, be sure to check out the mouth-watering dishes no matter where you go!
Can I rent a bike in the Wachau Valley for a cycling adventure?
Yes, bike rentals are available in the Wachau Valley, allowing you to explore the scenic region at your own pace. You can find rental shops in towns like Krems or Dürnstein, where you can choose from a range of bicycles, including e-bikes, to embark on a delightful cycling adventure.
Conclusion
Vienna is just the beginning of your Austrian adventure. Beyond its grandeur lie hidden treasures, day trips that offer a glimpse into a world brimming with beauty, history, and soul-stirring experiences.
Salzburg's melodies and alpine marvels, the enchantment of the Wachau Valley, the hidden gem of Bratislava, the serenity of Lake Neusiedl, and the dynamic vibes of Graz await your discovery. So let go of the familiar and embrace the unknown. Take that leap into the captivating Austrian countryside, where each day trip promises to leave you with cherished memories and a hunger for more.
And when you return to Vienna, remember to explore the city's rich cultural heritage and immerse yourself in its world-class museums. Check out our article on "Vienna's Best Museums" to discover the artistic treasures that await you in this remarkable city.