Vienna, the magnificent capital of Austria, beckons travelers with its rich history, stunning architecture, and vibrant cultural scene.
One of the best ways to truly immerse yourself in the city's charm is by embarking on a walking tour. Vienna offers a plethora of walking tours, both free and paid, that cater to different interests and budgets.
Vienna Ringstrasse Tour
Embark on a stroll along the iconic Ringstrasse, Vienna's famous ring road. This tour offers a captivating journey through the city's grandeur as you pass by majestic buildings such as the Vienna State Opera, the Parliament, and the Rathaus (City Hall).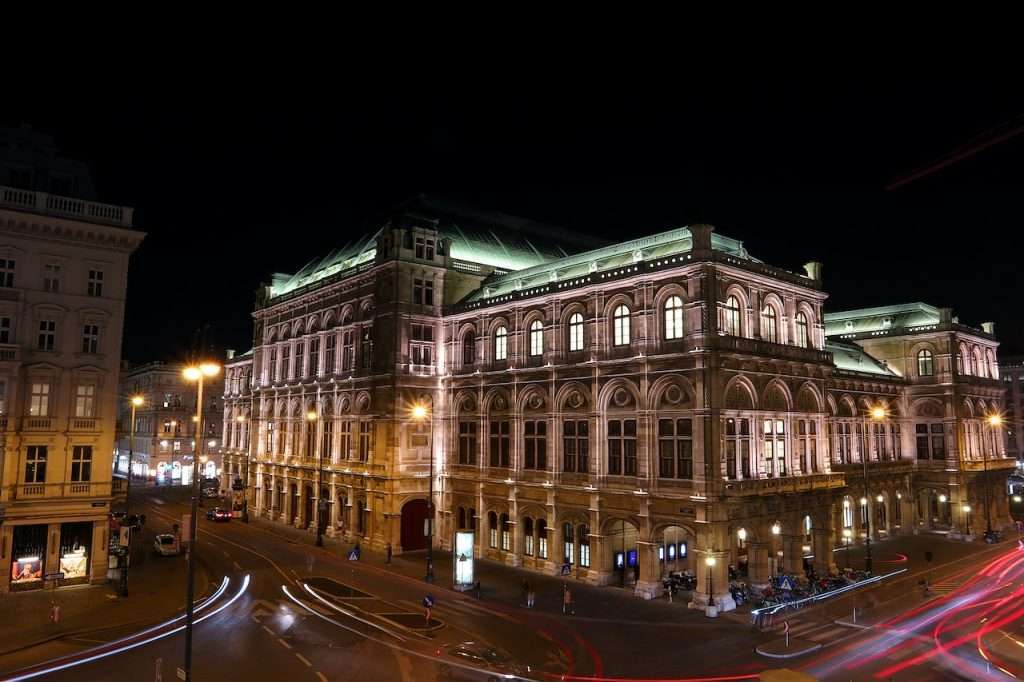 Immerse yourself in Vienna's imperial past while listening to fascinating anecdotes and stories shared by your guide.
The Ringstrasse tour usually lasts 2-3 hours, and tipping is customary at the end of the tour.
Vienna Free Walking Tour
Join the Vienna Free Walking Tour to uncover the city's hidden treasures and lesser-known neighborhoods. This offbeat exploration allows you to discover Vienna beyond the tourist hotspots.
Traverse the artistic streets of the Spittelberg district, admire the picturesque Hundertwasserhaus, and explore the vibrant MuseumsQuartier.
This tour, led by passionate local guides, provides a fresh perspective on Vienna's contemporary culture and vibrant art scene. The tour lasts approximately 2.5 hours, and tips are welcomed as a gesture of appreciation.
Vienna Food Tour
Delight your taste buds while discovering Vienna's culinary secrets on a fascinating food tour. Join a knowledgeable guide as you navigate the city's markets and eateries, sampling mouthwatering Viennese specialties such as Sachertorte, Wiener Schnitzel, and Apfelstrudel.
Learn about the city's culinary traditions, visit local food vendors, and experience the flavors that define Viennese cuisine. This food tour typically lasts around 3 hours, and a tip for the guide is customary.
These paid walking tours in Vienna offer an in-depth exploration of specific themes and provide access to expert guides passionate about sharing their knowledge.
They offer a more intimate and immersive experience, allowing you to discover the city's hidden gems and unique aspects.
While these tours may have a cost, they provide invaluable insights and a deeper understanding of Vienna's history, art, wine, and music.
Vienna Secrets of the Inner City
Embark on a guided walking tour that takes you off the beaten path to uncover Vienna's best-kept secrets.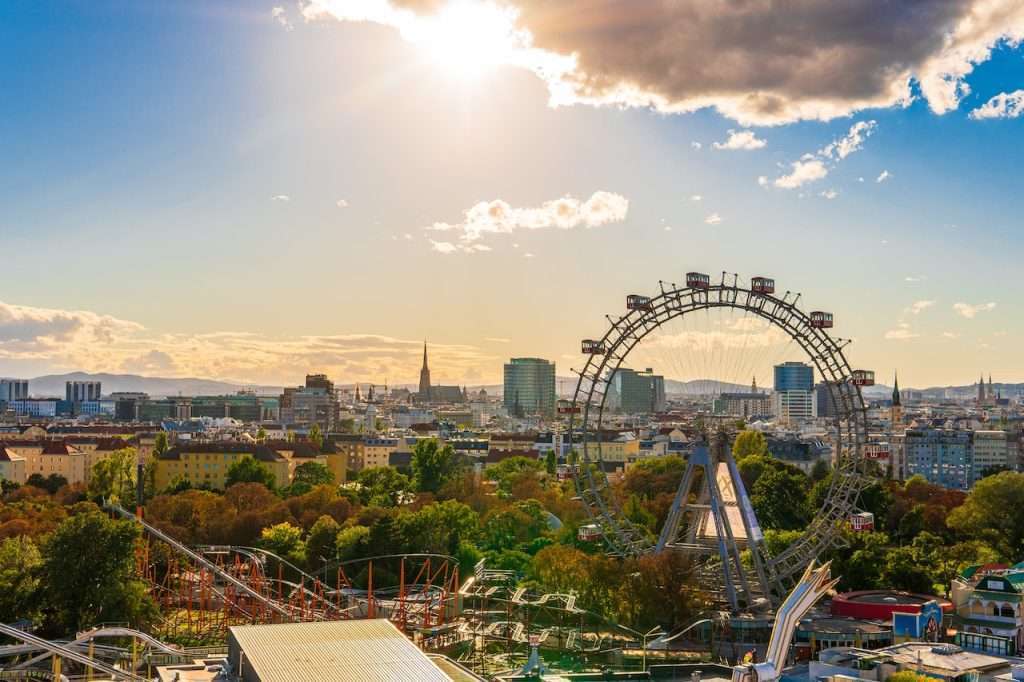 This tour unveils hidden courtyards, tucked-away alleyways, and enchanting squares that are often overlooked by tourists. Immerse yourself in the city's rich history as your knowledgeable guide shares captivating stories and anecdotes.
From hidden architectural gems to lesser-known local legends, this tour provides a unique perspective on Vienna's inner city.
The duration of the tour is approximately 2.5 hours, and advanced booking is recommended.
Vienna Art Nouveau Walk
Step into the opulent world of Art Nouveau as you explore Vienna's most stunning examples of this artistic movement. This tour, led by an expert guide, showcases the architectural masterpieces, intricate facades, and decorative details that define the Art Nouveau era in Vienna.
Discover the works of renowned architects such as Otto Wagner and Josef Hoffmann, and gain insight into the cultural significance of this influential period in Vienna's history. The tour typically lasts around 3 hours and offers a fascinating glimpse into the city's artistic heritage.
Vienna Wine and Vineyards Walking Tour
Experience the rich wine culture of Vienna on a walking tour that takes you through its picturesque vineyards and charming wine villages.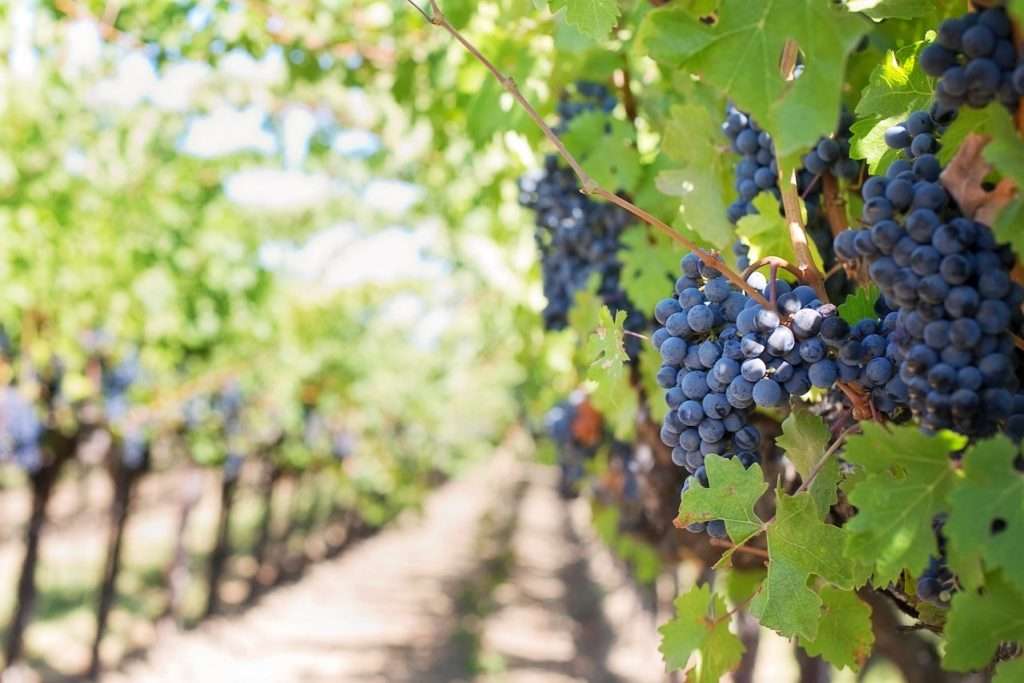 Accompanied by a wine expert, explore the beautiful wine-growing areas surrounding the city, such as Grinzing and Neustift am Walde. Learn about Vienna's winemaking traditions, visit local wine taverns (Heuriger), and indulge in tastings of exquisite local wines.
This tour provides a delightful blend of nature, culture, and gastronomy, typically lasting around 4 hours.
Vienna Music Walk
Immerse yourself in Vienna's renowned musical heritage with a guided tour that traces the footsteps of legendary composers such as Mozart, Beethoven, and Strauss. Explore iconic venues like the Vienna State Opera and Musikverein, and stroll through the picturesque Stadtpark, home to the famous Johann Strauss monument.
Your expert guide will share captivating stories about Vienna's music history and the city's influence on classical and contemporary compositions. The tour lasts approximately 2.5 hours and offers a harmonious blend of culture and melody.
Whether you opt for a free or paid walking tour, exploring Vienna on foot unveils the city's true essence. Each step brings you closer to the rich tapestry of Vienna's culture, heritage, and charm. So lace up your walking shoes, embrace the spirit of adventure, and embark on a memorable journey through Vienna's captivating streets.
Traveling Tips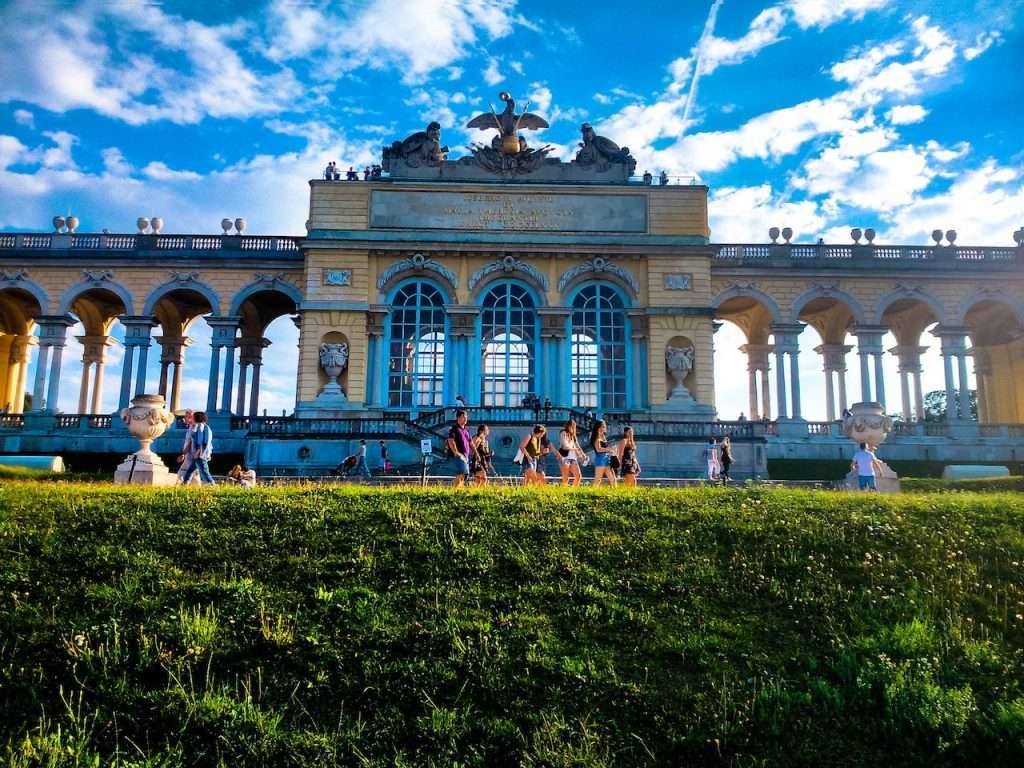 Here are a few tips to help you prepare for your unforgettable walking tour adventure:
Research and Choose Your Theme
Vienna's paid walking tours cover a range of themes, from uncovering the city's secrets to delving into its art, wine, and music. Take some time to research the available options and choose the theme that resonates with your interests and passions.
Check the Tour Duration and Schedule
Each paid walking tour has its duration, typically ranging from 2.5 to 4 hours. Consider your available time and select a tour that fits your schedule. Additionally, check the tour's schedule to ensure it aligns with your preferred date and time.
Make Advanced Bookings
To secure your spot on the paid walking tour, it's advisable to make advanced bookings. These tours are popular, especially during peak tourist seasons, so reserving your spot in advance will help avoid disappointment.
Dress Comfortably and Wear Appropriate Footwear
Walking tours involve exploring the city on foot, so it's essential to wear comfortable clothing and footwear. Choose breathable attire suitable for the weather conditions and opt for shoes that provide adequate support for walking long distances.
Carry Essential Items
While on a walking tour, it's helpful to have a few essential items with you. Consider carrying a bottle of water to stay hydrated, a small umbrella or raincoat in case of unexpected weather changes, and a camera or smartphone to capture memorable moments.
With these preparations in mind, you're ready to embark on a paid walking tour in Vienna. Immerse yourself in the captivating stories, hidden gems, and expert insights that await you as you explore this remarkable city on foot. Let the adventure begin!
Free Walking Tours in Vienna: Discover the City's Essence
These free walking tours offer a fantastic introduction to Vienna's history, culture, and culinary delights. They provide a glimpse into the city's essence while allowing you to explore at your own pace. However, due to their popularity, booking in advance or arriving early at the meeting point is recommended to secure your spot.
Get ready to embark on a captivating journey through Vienna's streets, where every corner reveals a piece of the city's captivating past and vibrant present.
Old Town Exploration
Begin your journey through Vienna's heart with the Old Town Exploration walking tour.
This tour is led by knowledgeable local guides, this tour takes you through the winding streets of the historic center, where grand palaces, elegant squares, and centuries-old churches await.
Marvel at the architectural wonders of St. Stephen's Cathedral, wander through the vibrant Naschmarkt and soak in the lively atmosphere of Graben and Kohlmarkt.
This free tour typically lasts around 2 hours, and you can show appreciation to the guide with a voluntary tip.
Frequently asked questions
What is the best way to tour Vienna?
Immerse yourself in the enchantment of Vienna through a combination of walking and public transportation. By strolling along its charming streets and hopping on the efficient trams, buses, or subways, you can discover the city's hidden wonders and experience its vibrant pulse. Let the rhythm of Vienna guide your footsteps and unveil its captivating secrets.
Can you walk everywhere in Vienna?  
While Vienna beckons you to explore its treasures on foot, the city's splendor extends beyond the reach of a single stride. Lace up your walking shoes and embark on delightful journeys through Vienna's heart, savoring its historical center's grandeur. Yet, to truly embrace the full breadth of Vienna's cultural tapestry, allow its excellent public transportation system to whisk you effortlessly to far-reaching corners, where even more marvels await.
How many days is enough to see Vienna?
To experience the soul-stirring essence of Vienna, surrender yourself to its embrace for a minimum of 3 to 4 days. Immerse yourself in the symphony of art, architecture, and music that echoes through its streets. Let time unfurl as you explore magnificent palaces, immerse yourself in captivating exhibitions, and savor the flavors of Viennese cuisine. Within this span, you can begin to unlock Vienna's captivating stories and create cherished memories that will resonate long after you depart.
Is 2 days enough for Vienna?
While the hands of the clock may seem to tick a bit faster during a fleeting 48 hours in Vienna, you can still surrender to the city's enchantment. Let Vienna's irresistible charm sweep you off your feet as you wander through its historic lanes and bask in the elegance of its architectural marvels. Savor the aroma of freshly brewed coffee, lose yourself in the melodies of classical music, and embrace the symphony of Vienna's soul. Although time may be limited, the magic of Vienna can still weave its spell and leave an indelible mark on your heart.
Conclusion
With its captivating history, architectural wonders, and vibrant culture, Vienna is best explored on foot. Whether you choose a free walking tour to get a general overview or a paid tour focusing on a specific theme, each step in Vienna reveals its hidden gems and unique character.
Whichever walking tour you choose, free or paid, the experience of wandering through Vienna's streets, absorbing its ambiance, and unearthing its hidden gems will undoubtedly leave a lasting impression. So, put on your most comfortable shoes, grab a map, and embark on an unforgettable walking adventure through the captivating city of Vienna.