If you're planning a trip to Salzburg, Austria, prepare for lots of fun! Besides the famous music of Mozart and the beautiful places from "The Sound of Music," you can take many exciting day trips to Salzburg.
"The world is a book, and those who do not travel read only a page." – Saint Augustine.
You can visit pretty villages, see old buildings, or explore amazing natural places. It's all just a short drive or train ride away! So, let's go on an adventure together and discover 17 awesome day trips from Salzburg that will make your trip to Austria even more special.
Salzkammergut region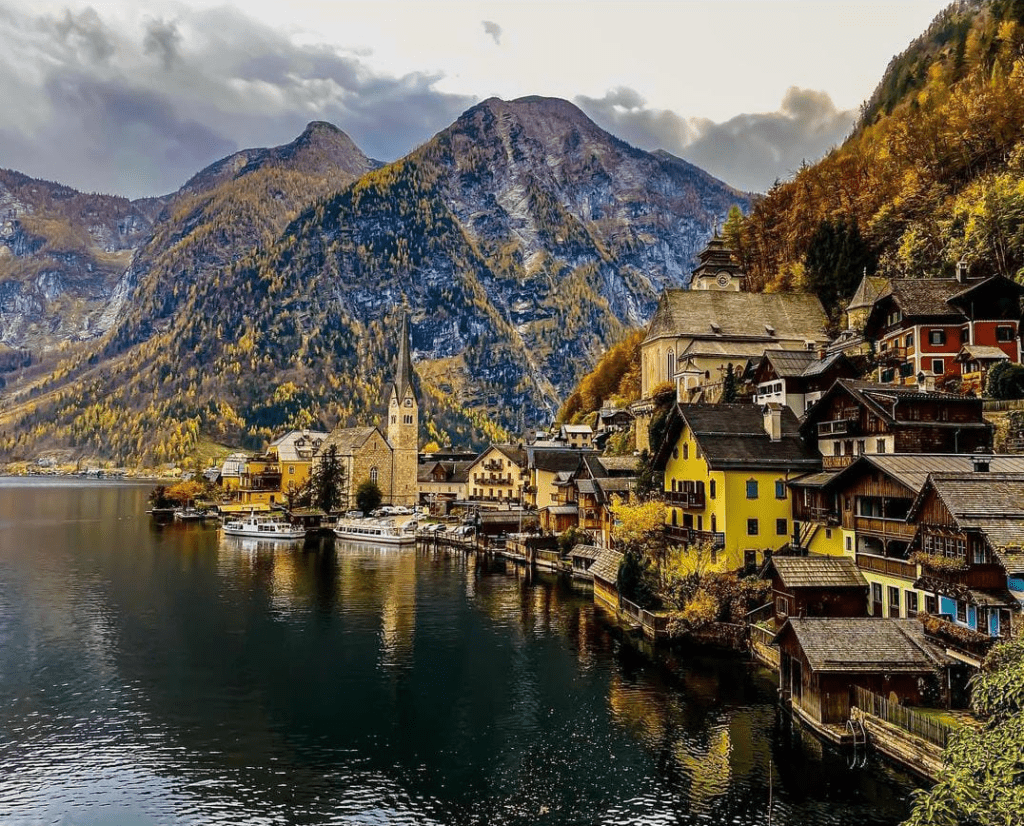 Everyone should put the Salzkammergut region on their bucket list when visiting Salzburg since it is stunning. It offers amazing scenery to transport you to The Sound of Music's starting moments. It feels wonderful because of the lush, green, and airy surroundings.
There are several additional noteworthy attractions in the Salzkammergut region in addition to the scenic hills. These include Moon Lake, the Castle of Huttenstein, and the town church where The Sound of Music's wedding scene was filmed. The Salzkammergut area, with its glacial lakes and snow-capped mountains as a background, is a must-see location that will leave you in awe of its natural beauty.
You can lose yourself in stunning landscapes and feel the region's charm and beauty by exploring it. Bring your camera to record the breathtaking scenery and preserve a lasting memory of your trip to this magical location.
Website: https://www.salzkammergut.at/en/
Hallstatt, Austria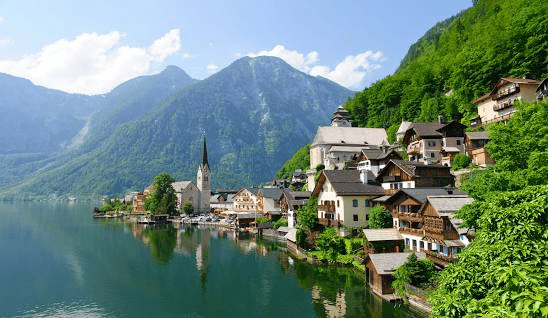 Spending the day at Hallstatt, an Austrian mountain village from Salzburg, is strongly suggested. It has a beautiful town center and breathtaking vistas of alpine lakes. Once you get there, you may participate in a variety of activities. For even more incredible views, take the train up the mountain.
Alternatively, stroll along the lake's banks, stop by the Mullbach Waterfall, or visit the Beinhaus, which houses frightening painted skulls. It's also worthwhile to think about stopping at St. Gilgen, where Mozart's mother was born. To appreciate the beauty and serenity of this picture-perfect hamlet, I strongly advise staying in Hallstatt for the entire day.
The world's oldest salt mine and the significance of "white gold" in the region are covered on the salt mine tour, one of the best things to do here. A traditional wooden boat trip across the tranquil lake is another must-do activity. Bring your camera with you since Hallstatt is a picture-perfect location. A typical 6-hour journey from Salzburg to Hallstatt costs £56/US$70 and includes guides and transport.
Website: https://www.hallstatt.net/home-en-US/
Konigsee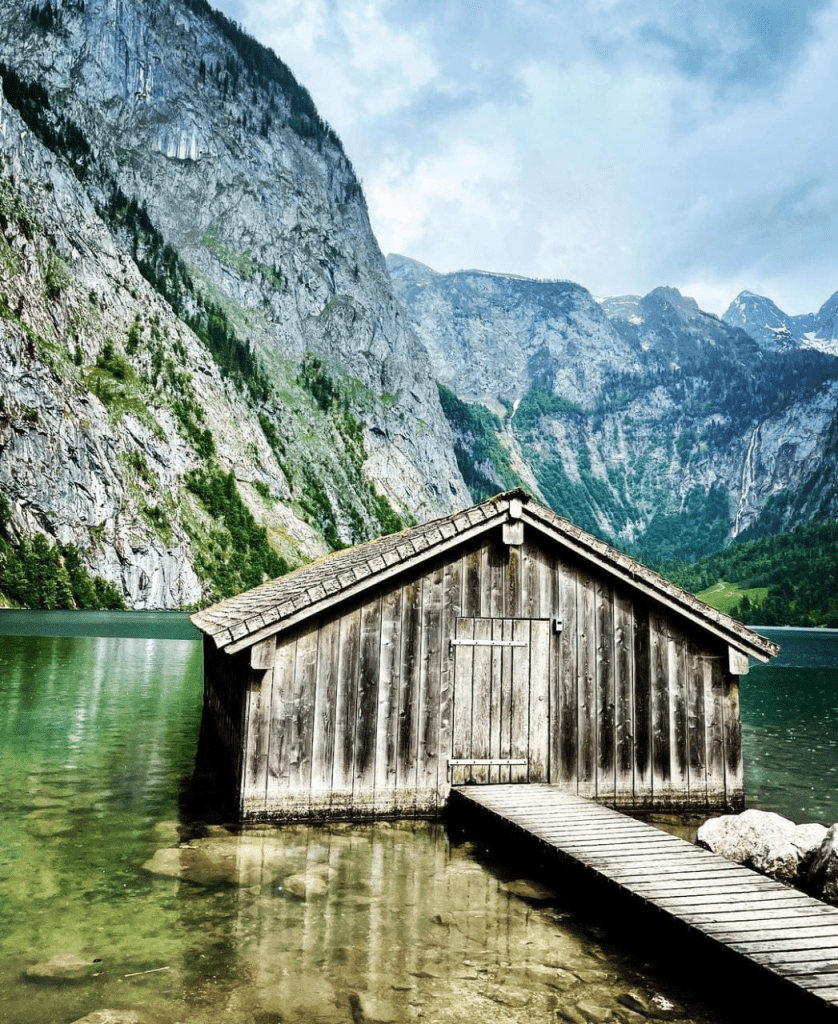 The Konigsee, sometimes called the King's Lake, is undoubtedly one of Germany's most beautiful and highly regarded lakes. This Bavarian location looks like something out of a storybook. The woods around its calm, mirror-like waters rise to snow-capped mountain summits.

A relaxing walk along the lake's water is a must-do activity, and if you're hungry, packing a picnic to dine outside while taking in the scenery is a fantastic option. The Konigsee provides a serene and attractive location ideal for losing oneself in the splendor of nature and making enduring memories. Both kids and adults will find it enchanted, and it offers a chance to enjoy the beauty of the natural world.
Website: https://www.berchtesgaden.de/en/lake-koenigssee
Eagle's Nest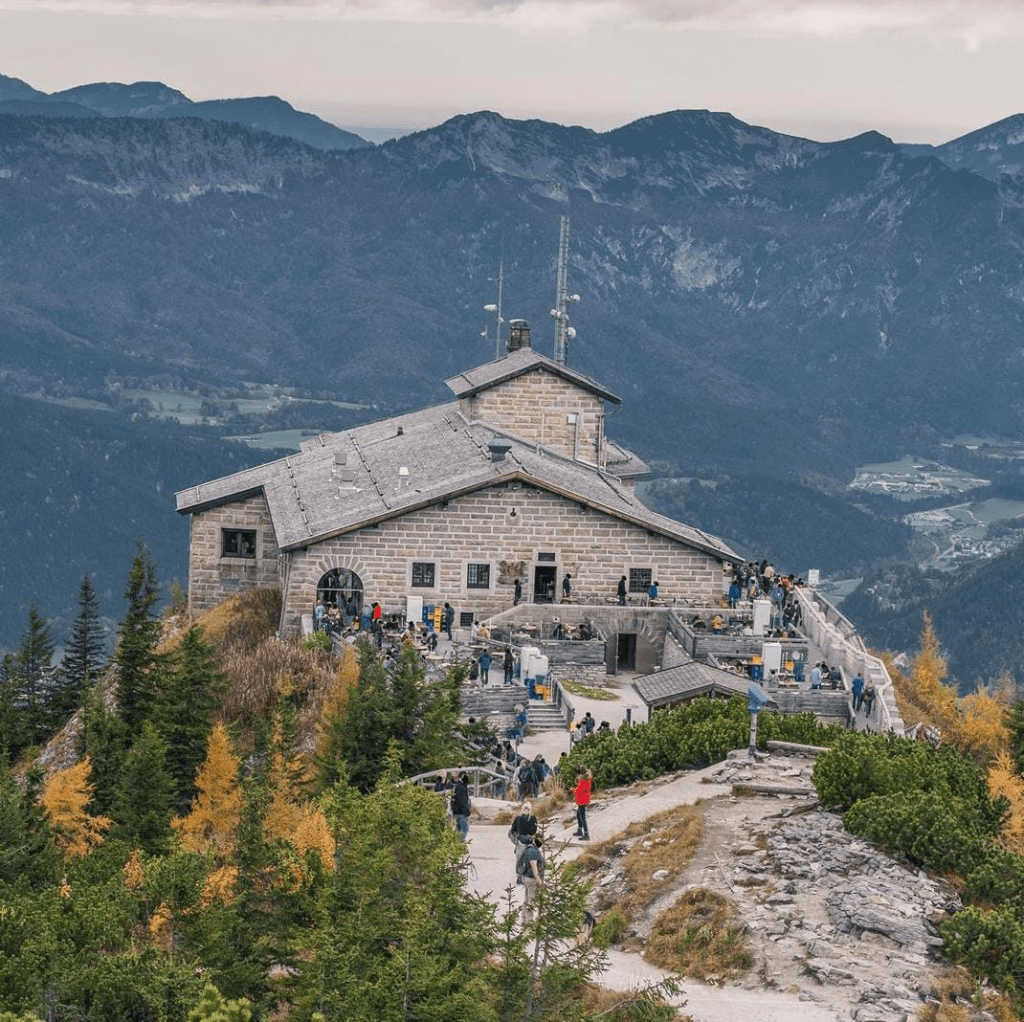 Even though it has a connection to Adolf Hitler, Eagle's Nest remains a fascinating location to visit. Hitler used to spend his summers there in a private building. It is located at a great elevation in the stunning Bavarian Alps and provides breathtaking views. Currently, it is a restaurant with expansive vistas, but we must always remember its tragic past, particularly during World War II.
Visiting Eagle's Nest when visiting Salzburg is something you should think about if you have an interest in history, particularly the history of World War II. There is a neighboring Documentation Centre, which functions like a museum in addition to the restaurant. It teaches us about the area's past and shows us a tunnel network used during the conflict.
You can go for a trip that lasts around 5 hours and costs £56/US$70 to see Eagle's Nest. The trip includes transportation and guides. Just in case, don't forget to carry your passport. Even if the sights are breathtaking, it's crucial to remember the history to understand this location's significance fully.
Website: https://www.salzburg.info/en/sights/excursions/kehlsteinhaus
Alpbach, Tirol, Austria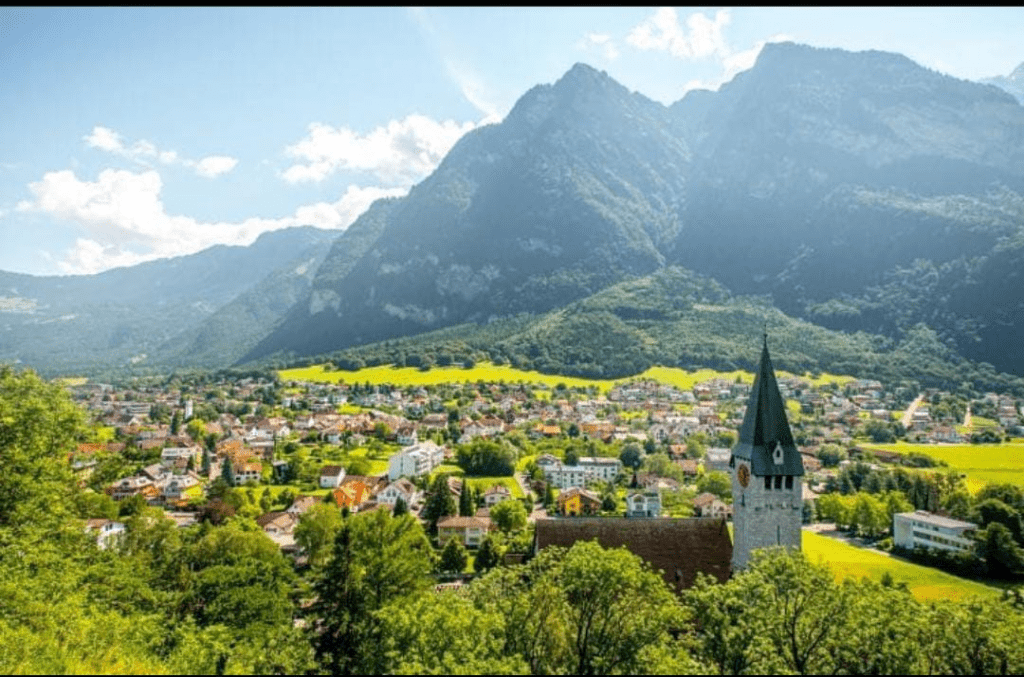 With its attractive wooden cottages, magnificent mountain views, clean air, and gorgeous green meadows, Alpbach is ideal for a day trip. It lives up to its reputation as Austria's most picturesque town.
"Traveling—it leaves you speechless, then turns you into a storyteller." – Ibn Battuta.
While skiing and other winter activities are well-liked in this area, there are also many lovely hiking and cycling paths to discover. You may even attempt flying if you're daring and get unmatched views of the area. Although I didn't get the chance to experience it firsthand, I'm sure it would have been amazing.
Whether you want to enjoy the calm atmosphere, participate in outdoor activities, or take in the panoramic beauty, Alpbach has plenty to offer everyone. It's a location where you may make beautiful memories while surrounded by nature's beauty.
Website: https://www.alpbachtal.at/en
Dachstein Ice Caves, Austria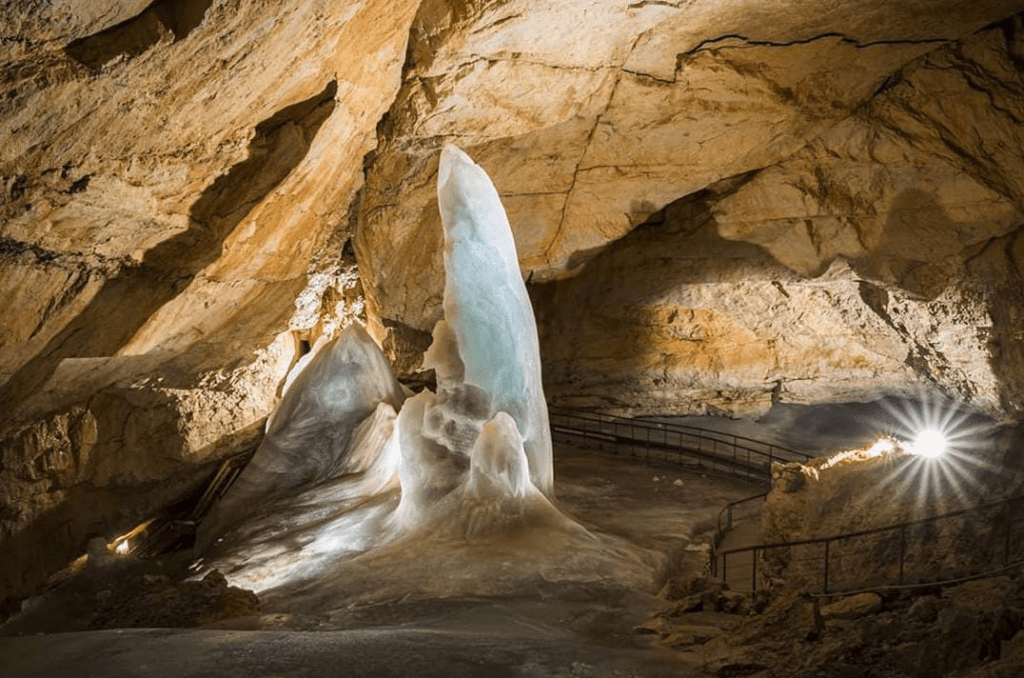 The Dachstein Ice Caves above Hallstatt offer a truly mind-blowing experience. These caves are not just ordinary ice caves; they are massive and have been forming for over 500 years. During the 50-minute tour, you will encounter stunning glaciers, icebergs, frozen waterfalls, and other breathtaking formations inside the caves. Additionally, you can explore the Mammut Cave, one of the world's largest karst caves.
It's incredible to think that this otherworldly beauty lies beneath your feet. If you're seeking to witness unique natural wonders, the Dachstein Ice Caves should be at the top of your list for Salzburg tours. The entrance fee for adults is €37.50, while children can enter for €20.50. It's a worthwhile investment for adults and children to explore this mesmerizing icy realm and create unforgettable memories. Get ready to be amazed by the astonishing beauty that awaits you in the Dachstein Ice Caves.
Website: https://dachstein-salzkammergut.com/en/summer/below-ground/dachstein-giant-ice-cave
Werfen Fortress, Austria: A Mighty Castle of Knights and Legends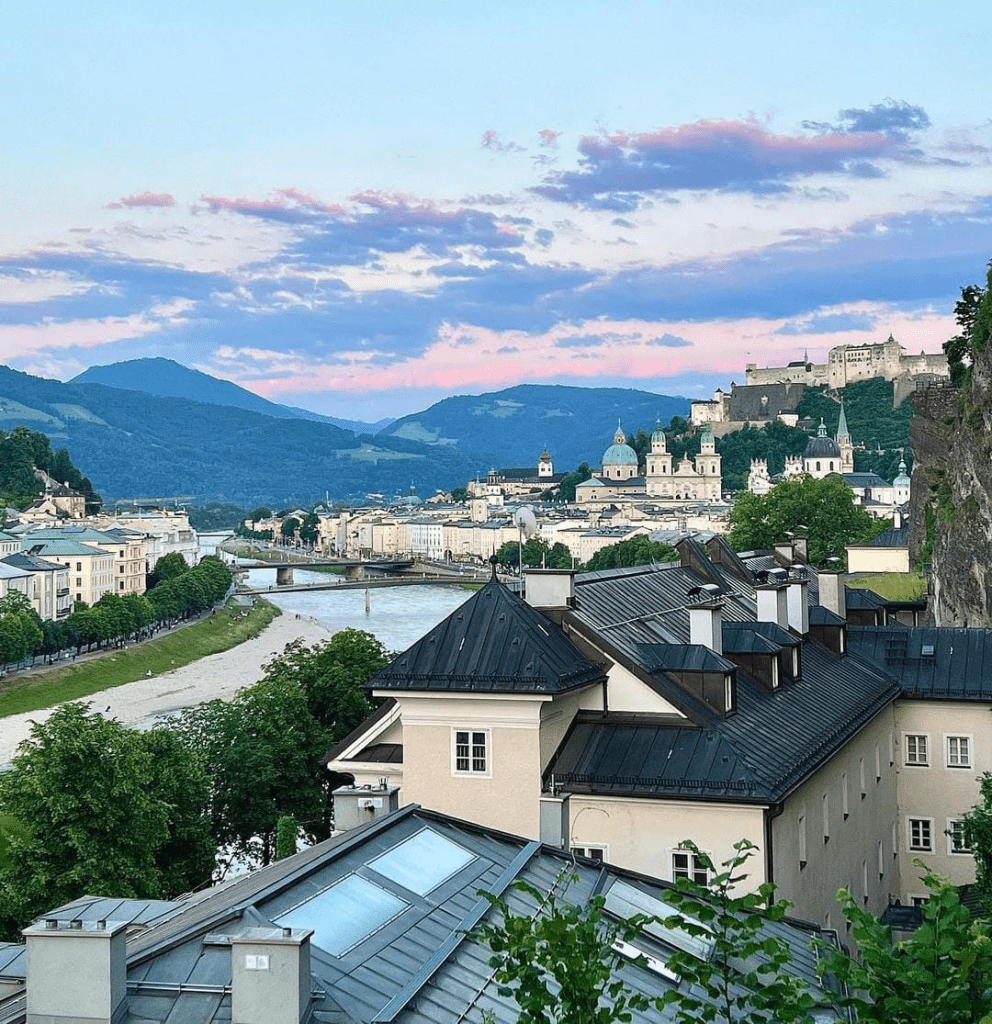 At the top of the Salzech Valley, situated in the woodlands, lies the amazing Hohenwerfen Fortress, surrounded by towering mountains. This stronghold is a magnificent example of medieval construction with a 900-year history.
I got to have a guided tour of the castle and see one of the fascinating daily falconry performances while I was there, both of which were simply amazing. Famous castles are frequently linked with Germany and Bavaria, but Austria also has its share, with Hohenwerfen Fortress being one of the best.
Hohenwerfen Fortress is a great option for people looking for a simple and quick day excursion from Salzburg. Train travel time to get there is only about 45 minutes. Both children and adults will love exploring this ancient castle and taking in the fascinating falconry display. The stronghold is a must-visit location for fans of history and castles alike due to its commanding presence and rich past.
Website: https://www.salzburg-burgen.at/en/hohenwerfen-castle/
Oberndorf, Austria: Home of the Beloved Christmas Carol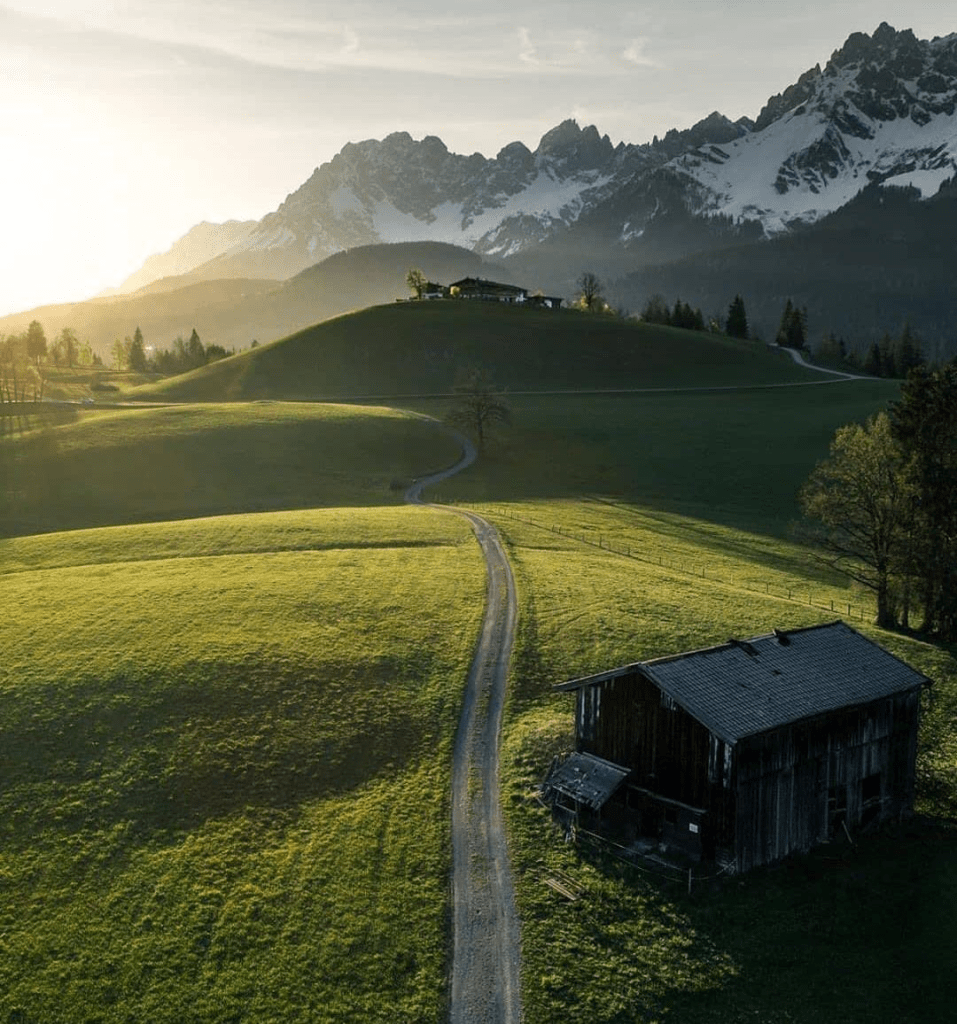 As the origin of the well-known Christmas song "Silent Night," Oberndorf is remarkable. This well-known song is the foundation for most of the town's tourism industry. Visitors can learn more about the song's origins and development thanks to the two men who wrote the song, which was first performed in Oberndorf in 1818 at the St. Nicholas Church.
By visiting the church and the Silent Night Museum while exploring Oberndorf, you may completely immerse yourself in the tale that inspired "Silent Night." These attractions include information about the area's history and the song's significance. Oberndorf is a fascinating place to visit any time of year, but the holiday season is especially charming. Families and individuals may engage with the wonder and classic appeal of "Silent Night" through this unique event.
Website: https://www.oberndorf.de/startseite
Hallein Salt Mine, Austria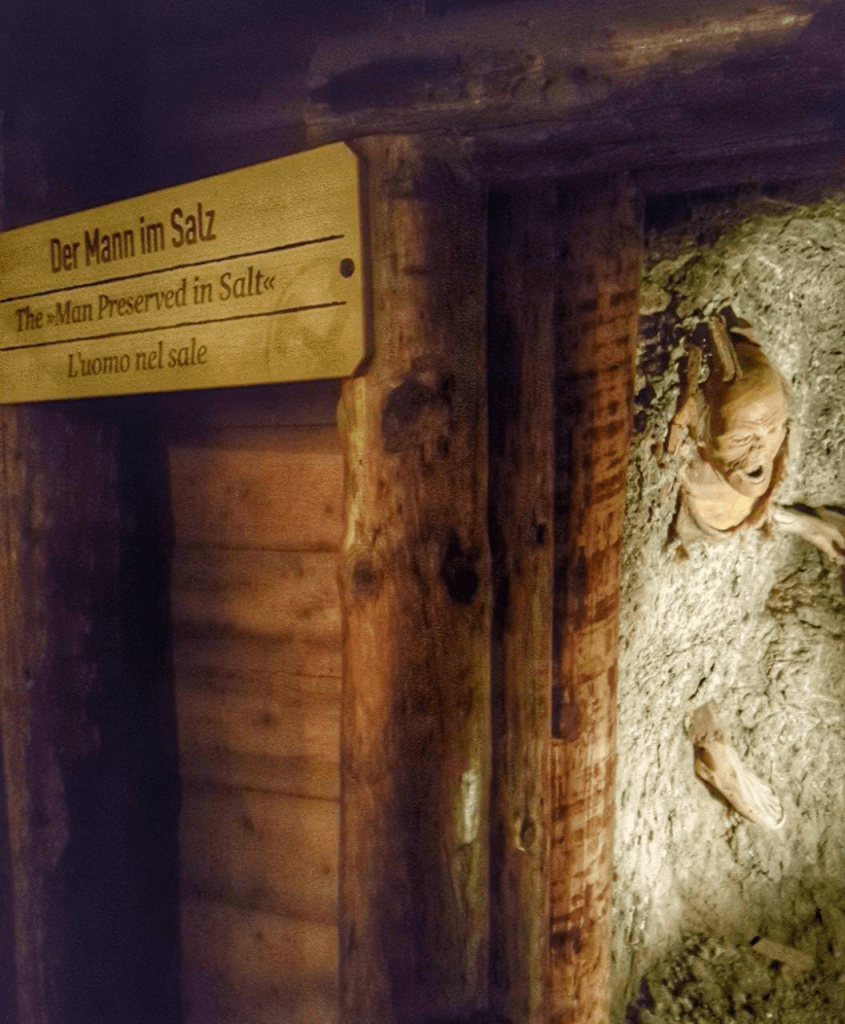 In the charming Dürrnberg plateau, the Hallein Salt Mine has a remarkable history of salt mining that dates back to the Neolithic era. An underground lake and classic wooden miners' slides, one of which is an astonishing 150 feet long, are just a couple of the required aspects that make this unusual mine so appealing. The possibility of crossing an underground border into Germany differs from other salt mines in the area, adding an exciting and unique aspect to the experience.
You may immerse yourself in history by seeing the Hallein Salt Mine. A recreated Celtic village that looks at life 2600 years ago is next to the mine. Professional tour guides, salt mine admission, and easy transportation are all included in the £85/$106 full-day excursion. Visiting Salzburg is one of the greatest day trips because it offers an exciting and instructive encounter for kids and adults.
Website: https://www.salzwelten.at/en/salzburg
Zell am See-Kaprun, Austria: A Lakeside Paradise in the Alps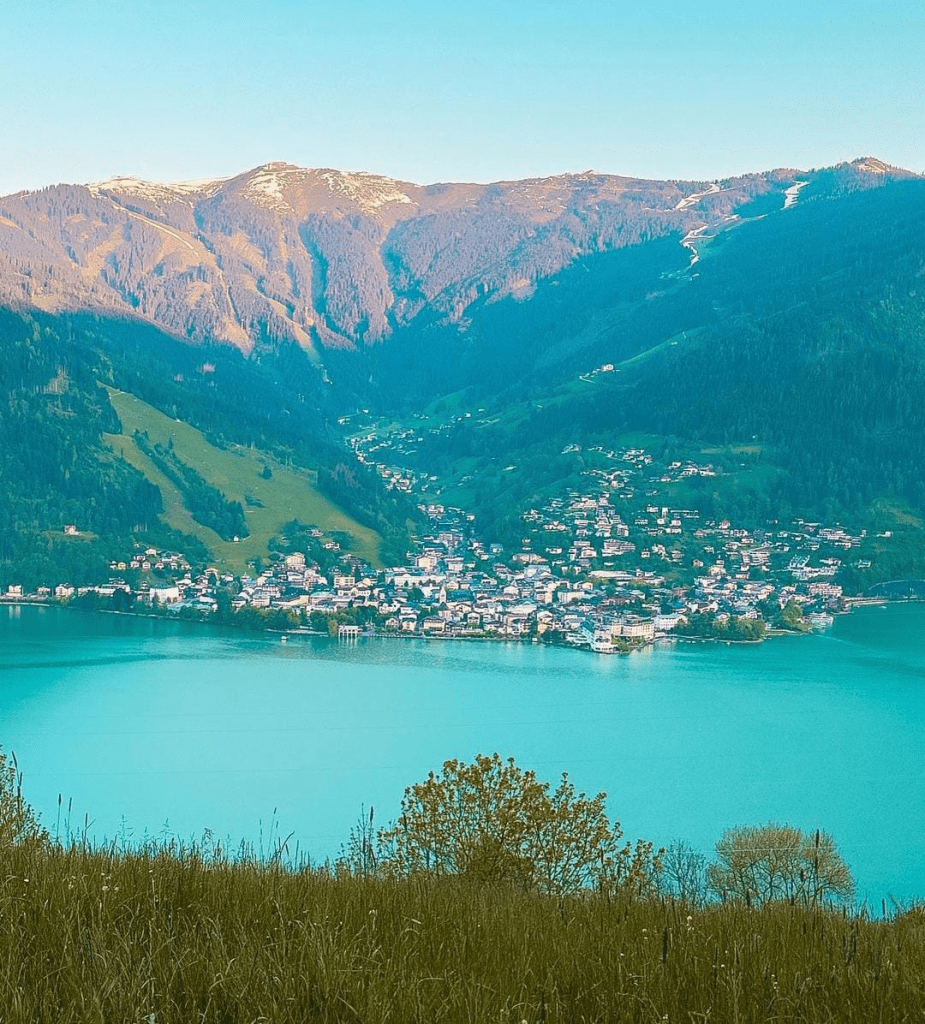 An amazing blend of the world's natural beauties may be found at Zell am See. It has everything, from towering mountains and breathtaking glaciers to deep woods and a gorgeous blue lake. The town is attractive, adding to the area's allure.
The chance to climb to the summit of the Kitzsteinhorn glacier is among the attractions of Zell am See-Kaprun. This well-liked destination offers a fantastic vantage point for the majestic mountains.
While the major activities are skiing and snowboarding, the region also provides excellent possibilities for hiking and taking in the crisp mountain air. I had a very wonderful experience visiting Zell am See-Kaprun and the Kitzsteinhorn, and I sincerely hope you will enjoy your visit to this breathtaking location just as much as I did.
Website: https://www.zellamsee-kaprun.com/en
Sankt Wolfgang, Austria: A Charming Village in the Enchanting Lake District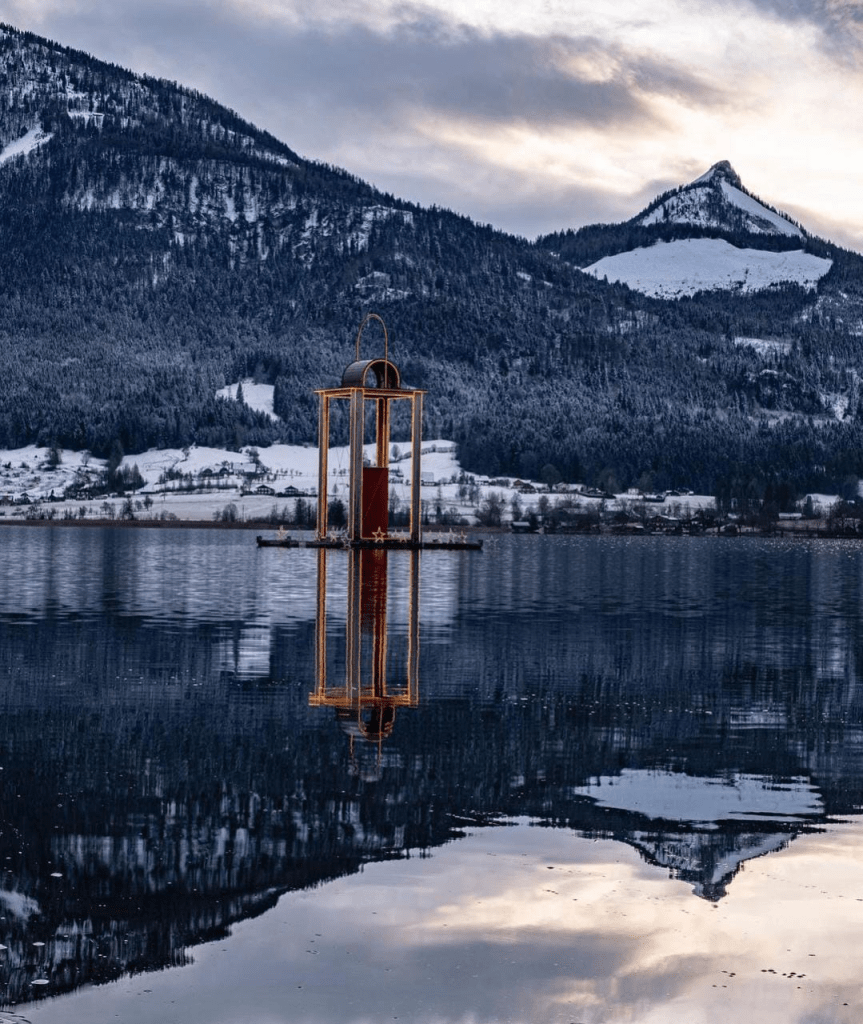 Sankt Wolfgang is my favorite location in the Salzkammergut Lake region and is a nice alternative to Hallstatt. Sankt Wolfgang tucked away at the foot of the magnificent Schafberg mountain, has a distinct charm and personality. The Schafbergbahn, the world's steepest steam train that rises the mountainside, is one of the attractions. Sankt Wolfgang is a well-known tourist attraction, although it has a different vibe than Hallstatt. Remember to stroll about the town and take in the picturesque Wolfgangsee lake views during the boat trip from Sankt Gilgen to Sankt Wolfgang.
Take bus 150 from Sankt Gilgen to Sankt Wolfgang, then take a boat there. Alternatively, you may take bus 150 to Strobl and switch to bus 546 to get to Sankt Wolfgang for less money. Although it may be more difficult, it offers a cost-effective alternative. Spend some time exploring Sankt Gilgen while there, stopping by Mozart's childhood home and indulging in delectable pastries at Cafe Dallmann. Consider taking a trip on the steam train or starting a walk up Mount Schafberg for a fulfilling experience if the Schafbergbahn is running.
Website: https://wolfgangsee.salzkammergut.at/en/
Lungau Ski Region, Austria: A Winter Wonderland for Fun on the Slopes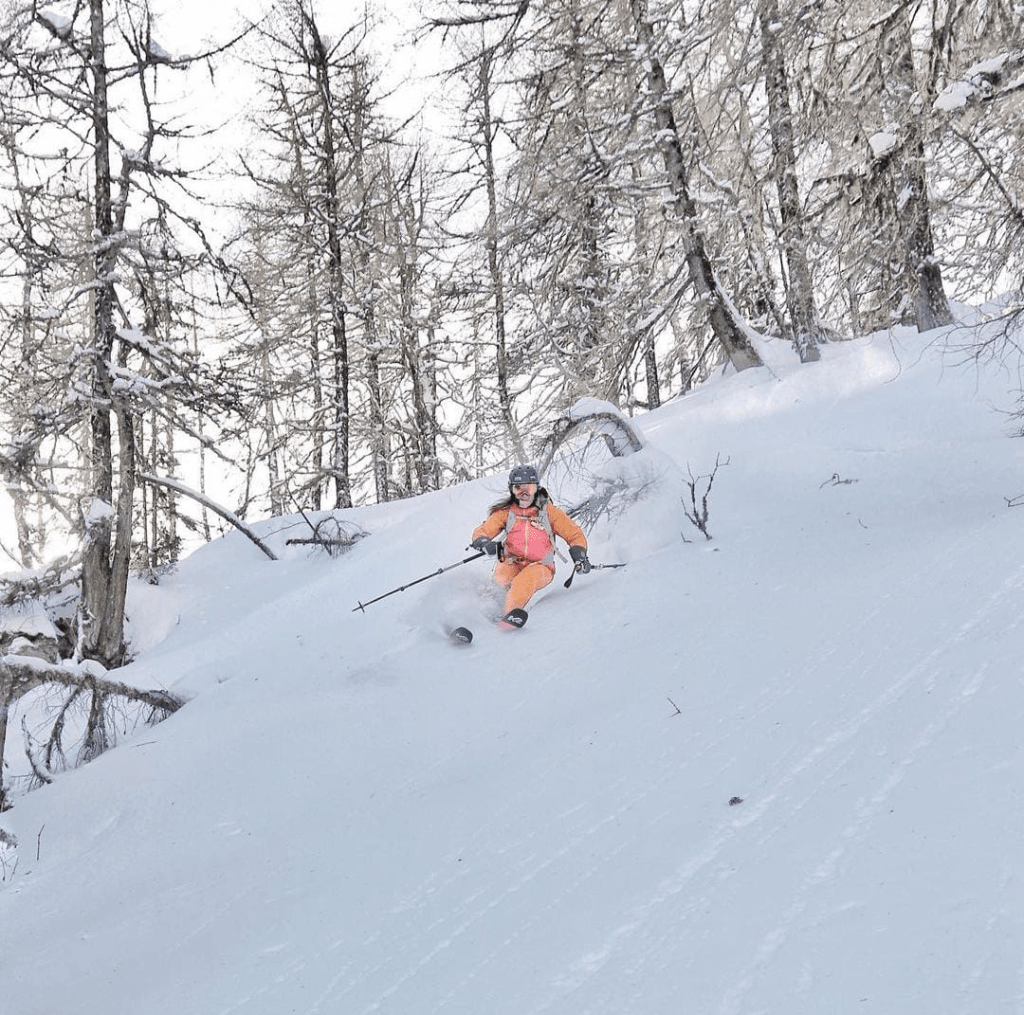 Traveling to the Salzburg region would not be very pleasant without taking advantage of the wonderful skiing prospects there. Get a day pass, board the lifts, and climb the slopes as you observe how the towns and villages below get smaller as you travel to higher altitudes. It might not be easy to explore the area's 300 km of ski slopes in a single day, but you can make the most of your time.
Zoom down the mountain, revel in the thrill of skiing on new snow, and stop for a lovely cup of Gluhwein (mulled wine) in a cozy café to warm up. However, if you try skiing, you could find it difficult to put your skis away at the end of the day. So, while you're in Salzburg, enjoy the fun and beauty of the snowy slopes!
Website: https://www.lungau.at/en/experience/winter/alpine-skiing/ski-areas/
Untersberg Mountain, Austria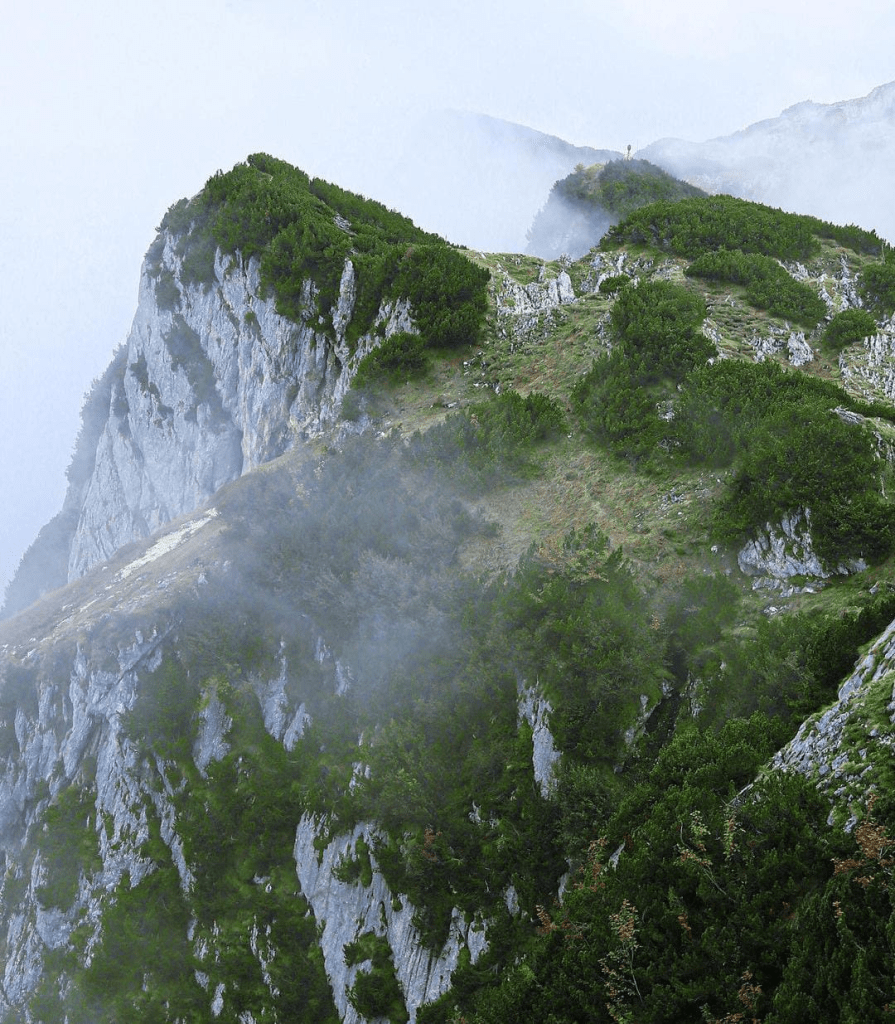 More than 100,000 people use the cable car each year to the top of Untersberg Mountain. The cable car takes you 1,500 meters up the mountain in only ten minutes while providing breathtaking vistas all along the route. Many people travel to the top to participate in sports like skiing, climbing, hiking, and more, in addition to taking in the breathtaking views.
There is a two-hour walk to the Schellenberger ice cave for those feeling daring. The opportunity to explore a spectacular cave with fewer visitors presents rewards for trying to veer off the main route. So, whether you take in the expansive views or go on a daring cave excursion, Untersberg Mountain guarantees an exhilarating experience for people of all ages.
Website: https://www.untersbergbahn.at/en
Innsbruck, Austria: A Vibrant City Nestled in the Heart of the Alps"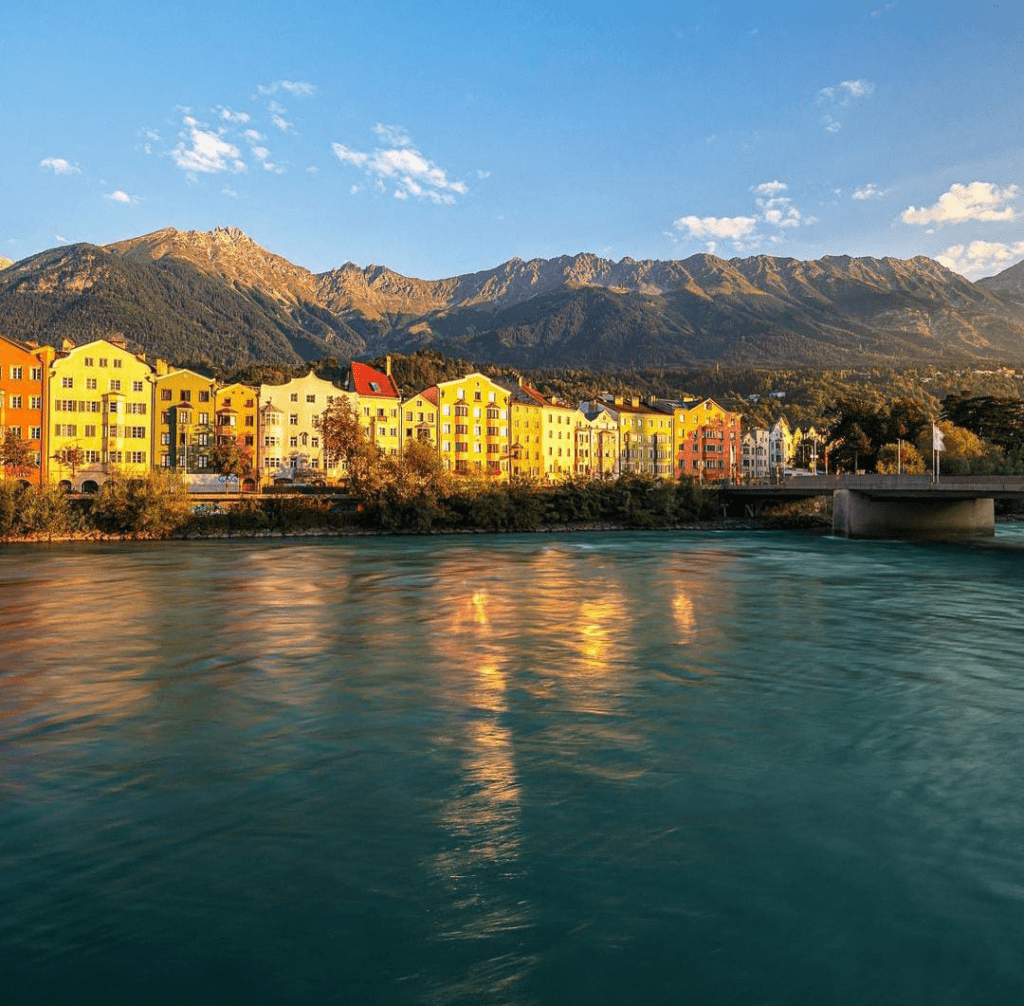 Innsbruck is often identified as a famous winter destination known for its top-notch ski resorts. It is located in a lovely valley and is surrounded by majestic mountains. A prospective day excursion from Salzburg should be considered, too, since it provides many activities even in the summer.
Austrians adore cycling, and Innsbruck is a great place to go cycling. Although the city has some of the greatest downhill cycling courses in Europe, I chose a less strenuous and more leisurely ride around the city. Whether looking for peaceful exploration or heart-pounding activities, Innsbruck has plenty to offer everyone.
As a result, avoid thinking of Innsbruck as only a winter destination. Discover the variety of events and attractions this lovely city, surrounded by gorgeous scenery, has to offer all year long as you embrace its charm.
Website: https://www.innsbruck.info/en/
Munich, Germany: A Vibrant City of History and Culture"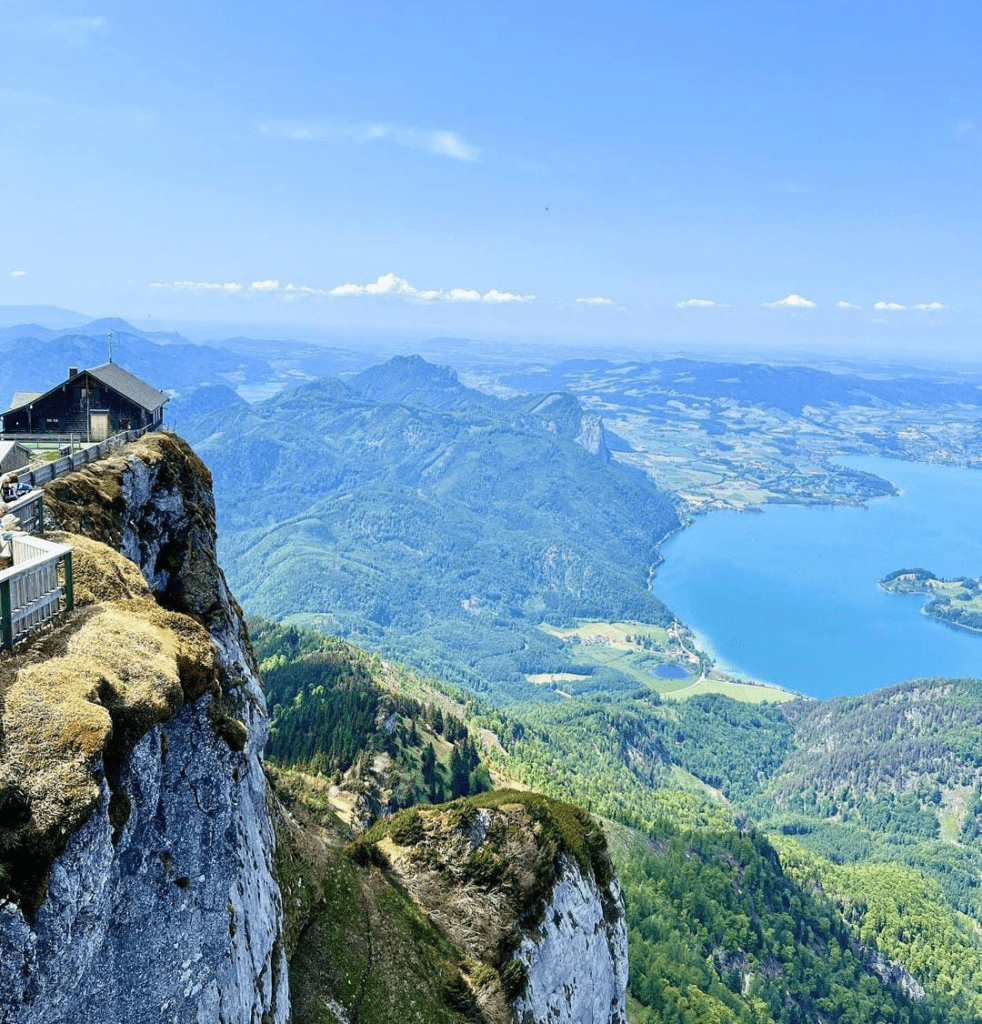 With direct train service from Salzburg, Munich, the capital of Bavaria, is a great day trip destination. Numerous museums, the New City Hall, the Glockenspiel, and well-known beer halls like Hofbräuhaus are among the many sights to see there. You may take a direct train from Salzburg to Munich, which normally takes one and a half to two hours.
"A journey of a thousand miles begins with a single step." – Lao Tzu.
Another alternative is to drive, which will take around the same time, depending on traffic and toll road usage. If you have some spare time on your way back, think about stopping at the charming Chiemsee Lake and its excellent royal castle.
Website: https://www.raileurope.com/en/destinations/munich-salzburg-train
Saalachtaler Naturgewalten: Exploring the Power of Nature in Saalachtal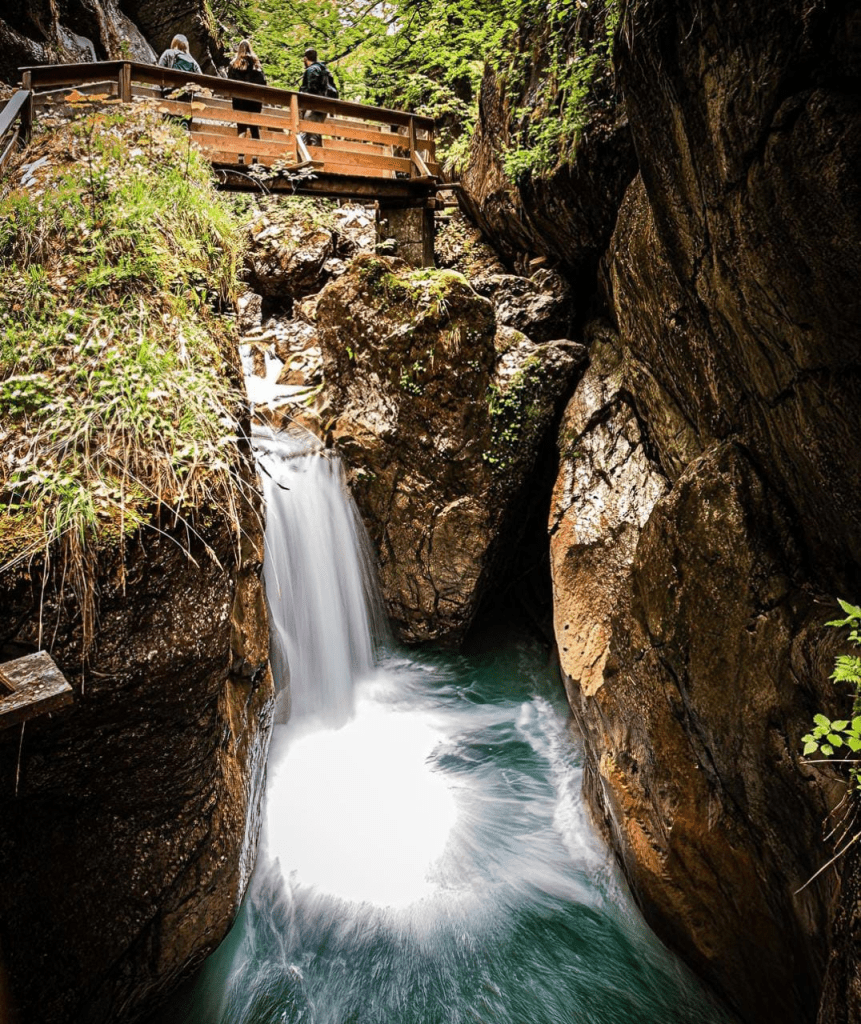 Although having a lengthy and complicated name, Saalachtaler Naturgewalten is a destination that is simple to like. It is a protected natural region filled with spectacular features, including gorges, woods, waterfalls, and caverns, making it a haven for nature lovers. The delights of this location will be extremely exciting and interesting for children.
The area is well-maintained, and robust wooden walkways connect the park's many sections. As a result, you may stroll about and explore without being concerned about getting lost. It's a spot that's accessible and safe where you can completely lose yourself in the wonder of nature.
Website: https://www.naturgewalten.at/
Herrenchiemsee Palace, Germany: A Majestic Island Retreat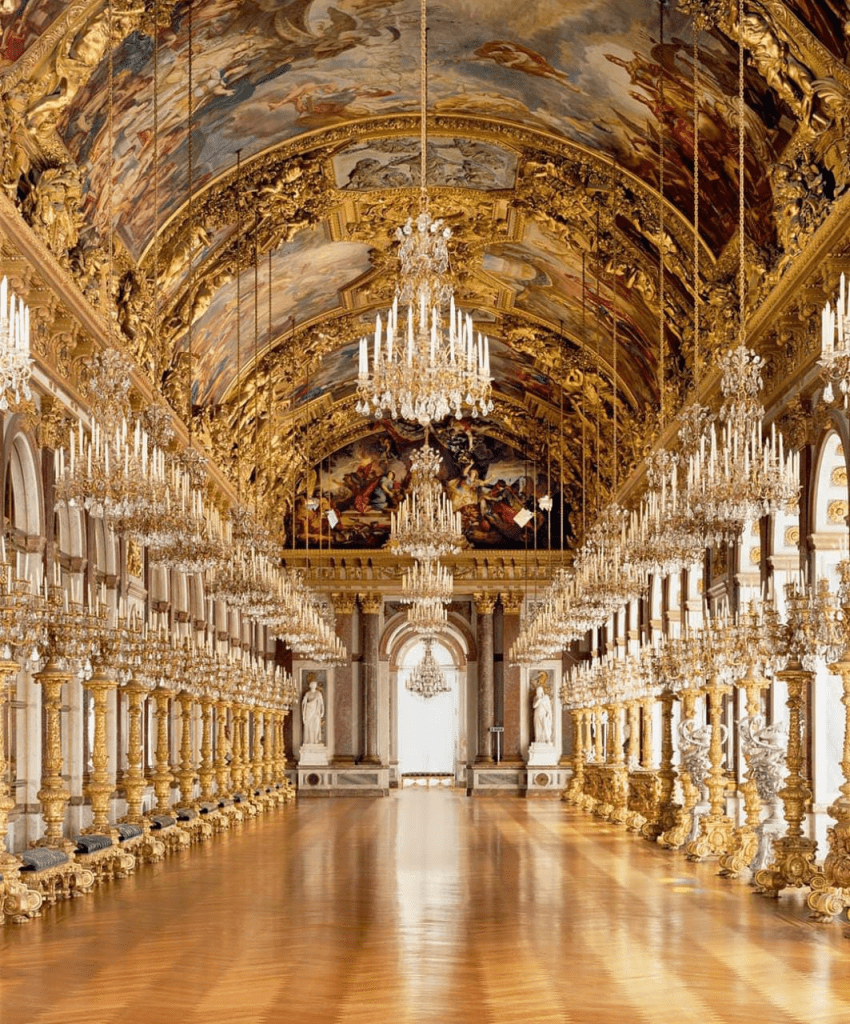 King Ludwig II constructed the magnificent Herrenchiemsee complex of royal buildings in Bavaria. It is situated on Herreninsel, one of the three islands in the lake. From Salzburg, visitors may take the train to Prien am Chiemsee, where they can board a boat for 15 minutes to go to the island.
It should take around an hour and fifteen minutes to travel or roughly fifteen minutes to drive. Follow Bundesautobahn 1 from Salzburg to the German border, then continue on the eighth until you reach Lake Chiemsee. Finding parking in Prien am Chiemsee may take some time. Get aboard a boat and travel to the stunning Herrenchiemsee.
Website: https://www.herrenchiemsee.de/
Conclusion
"The traveler sees what he sees. The tourist sees what he has come to see." – Gilbert K. Chesterton.
Several day trip alternatives are available from Salzburg, Austria, to discover the natural beauty beyond the city. The Salzkammergut area, the Dachstein Ice Caves, the Hohenwerfen Fortress, the Hallein Salt Mine, Alpbach, and Zell am See-Kaprun, the Lungau Ski area, Untersberg Mountain, Innsbruck, and Munich are a few of them.
Whether it's the scenic beauty, historical importance, or cultural activities, each day trip from Salzburg has something special to offer. You may fully experience Austria's splendor and make lifelong travel memories by visiting these locations. Prepare to go off on an excursion beyond Salzburg and explore the breathtaking scenery these extraordinary locations offer.
FAQs
Is Salzburg good for a day trip?
Salzburg is ideal for a day trip, offering a rich mix of history and culture. Explore the old town, visit Mozart's birthplace, and enjoy panoramic views from Hohensalzburg Fortress—a must-visit for travelers on a European road or rail trip.
Is Salzburg better than Vienna?
If you're traveling from Western Europe, choose Salzburg over Vienna. Vienna is the preferred destination for visitors from Central or Eastern European countries like Slovakia, Prague, or Hungary.
What is Salzburg famous for?
Salzburg is renowned as the birthplace of Mozart and the picturesque filming location of "The Sound of Music." With its charming baroque architecture, the city has earned its spot on the prestigious UNESCO World Heritage List.
Why is Salzburg a favorite with tourists?
Salzburg attracts tourists with its captivating Baroque architecture, being the birthplace of Mozart, and hosting the renowned Salzburg Festival, featuring impressive opera, concerts, and theater shows.
Can you make a day trip to Hallstatt from Salzburg?
You can easily explore the enchanting Hallstatt from Salzburg on a guided day trip with Panorama Tours. This year-round excursion allows you to experience the beauty of the Austrian Salzkammergut region.