Are you ready to discover the best yoga studios in Salzburg? Get ready for a wonderful journey of wellness for your mind and body! Whether you're new to yoga or already a pro, these studios have amazing classes with friendly instructors.
"Yoga is not about touching your toes; it's about what you learn on the way down."
– Jigar Gor
Yoga Studios in Salzburg for Mind, Body, and Soul
You'll feel relaxed and energized in these peaceful spaces. In this article, we will give you a useful guide by which you guys can easily find the best yoga studio according to your demands.
"Yoga is a light, which, once lit, will never dim. The better your practice, the brighter your flame."
– B.K.S. Iyengar
Let's explore Salzburg's top 11 yoga studios for a happy and healthy experience!
Serene Bliss Yoga in Salzburg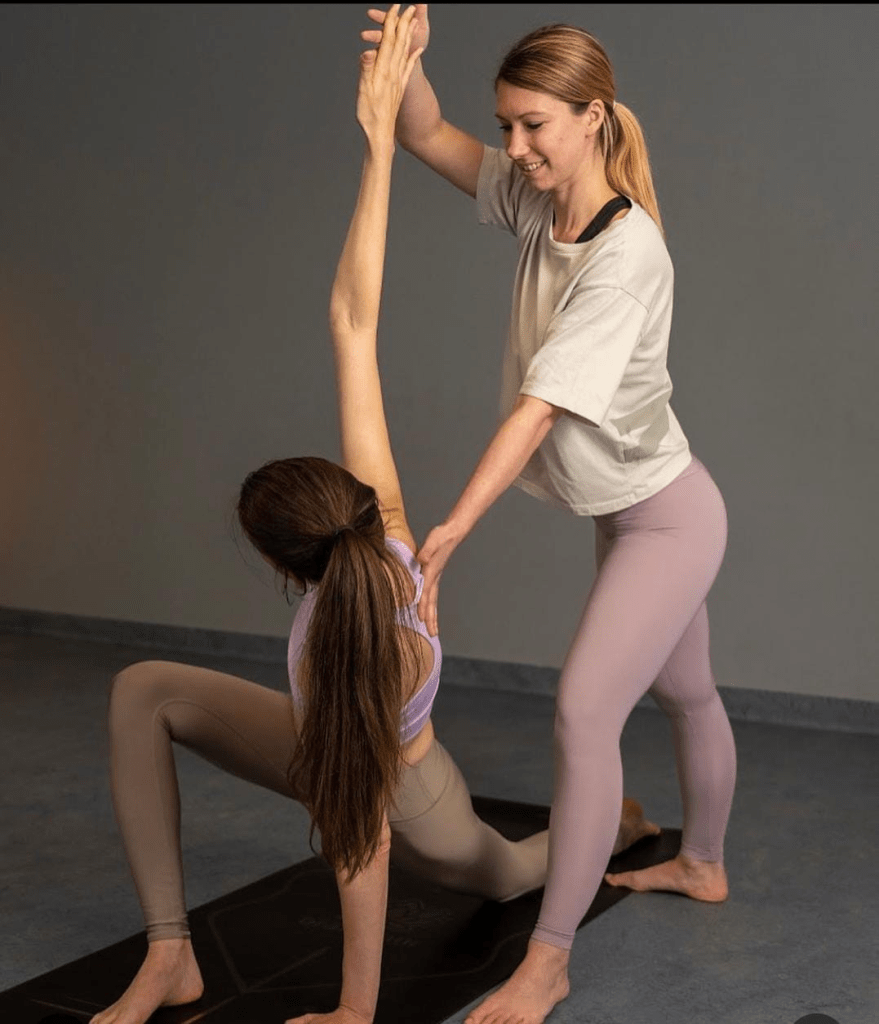 Bliss Yoga Salzburg is a special place where you can do yoga in Salzburg. It's located near a beautiful garden called Mirabell Gardens. The founder, Sofia, wanted to create a place where everyone feels important and where they offer good yoga classes.
They have different classes for different people. They have classes for you if you're a beginner or already good at yoga. They even have special classes for pregnant women and moms with babies. You can try different kinds of yoga, like Vinyasa and yin yoga.
The teachers at Bliss Yoga Salzburg are very good and have a lot of experience. They also have workshops and events where you can have fun with yoga. You can join their classes by paying for each class or by getting a membership. It's a friendly place to feel comfortable and enjoy doing yoga.
Address: Franz-Josef-Straße 4, 5020 Salzburg, Austria
Website: https://www.blissyogasalzburg.com/
Move and Flow: Dynamic Yoga in Salzburg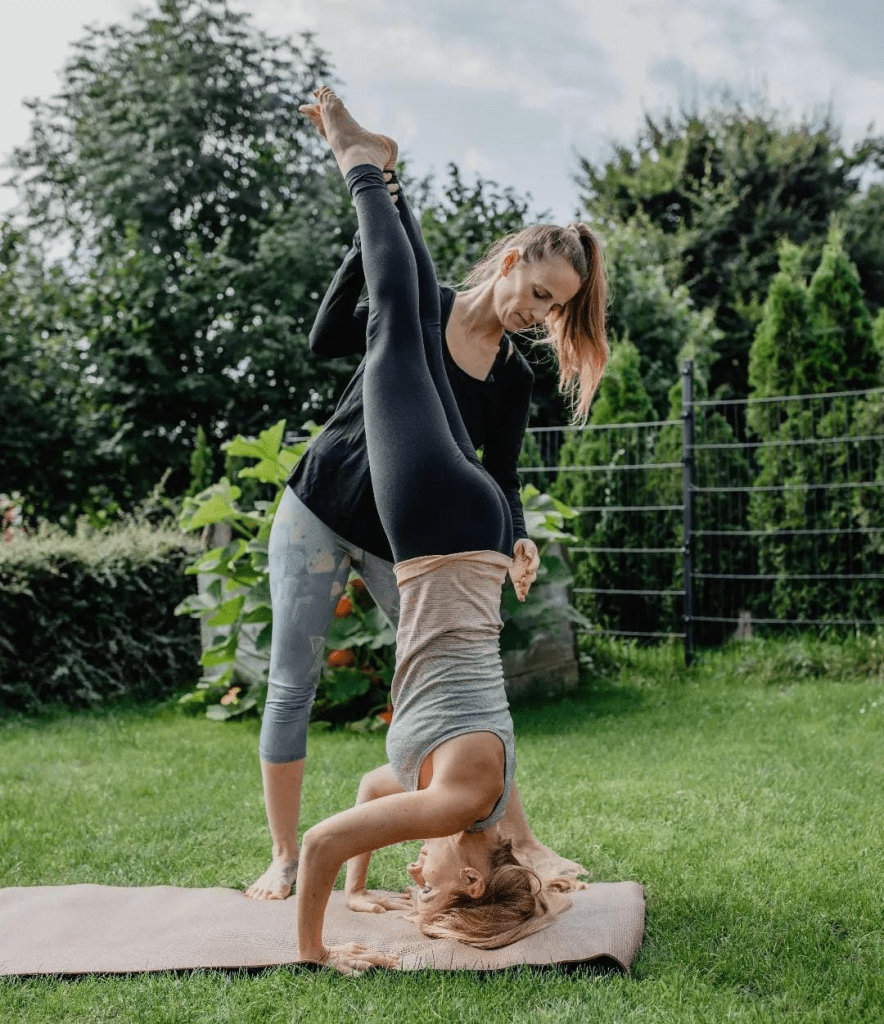 At Move and Flow, they offer Pilates and Yoga classes in Salzburg. They want everyone, including English-speaking customers, to feel welcome and comfortable in their sessions. They provide instructions in English and are open to any requests or questions.
You can choose from a variety of classes, both online and in-person, such as Pilates on the mat and Yoga Flow. They also have specialized courses like Pilates for moms with babies. The studio is located at Auerspergstraße 51 in Salzburg, and you can contact them for more information or to schedule an appointment.
The move and flow team is dedicated to providing a friendly and supportive environment for your Pilates and Yoga journey.
Address: Auerspergstraße 51, 5020 Salzburg, Austria
Phone: +43 664 2308283
Website: https://www.pilatessalzburg.at/
Der Kraftplatz: Recharge and Renew in Salzburg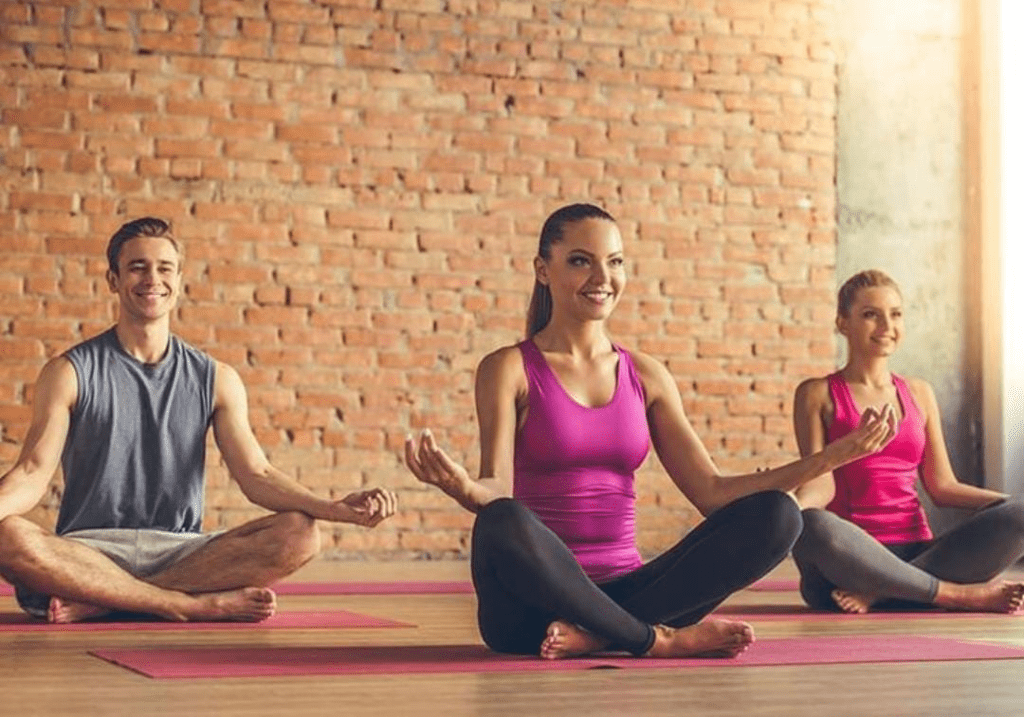 Welcome to DER KRAFTPLATZ, where you can harmonize your body, mind, and soul. Sieglinde and Christian have created a space where people can connect and embark on their journey of self-discovery.
Their practice rooms are thoughtfully designed with holistic Feng Shui principles and offer a range of consultations, therapies, and applications. At DER KRAFTPLATZ, they have a deep love for yoga, which they teach in various forms.
There is something for everyone, from pregnancy yoga to mom-baby yoga, children's yoga, and classes for beginners and advanced students of all ages. Additionally, their team offers a diverse schedule of classes and workshops, including Pilates and Svastha Yoga.
Address: Nonntaler Hauptstraße 80, 5020 Salzburg, Austria
Phone: +43 662 243252
Website: https://derkraftplatz.at/
King Kong Yoga Studio: Empower Your Practice in Salzburg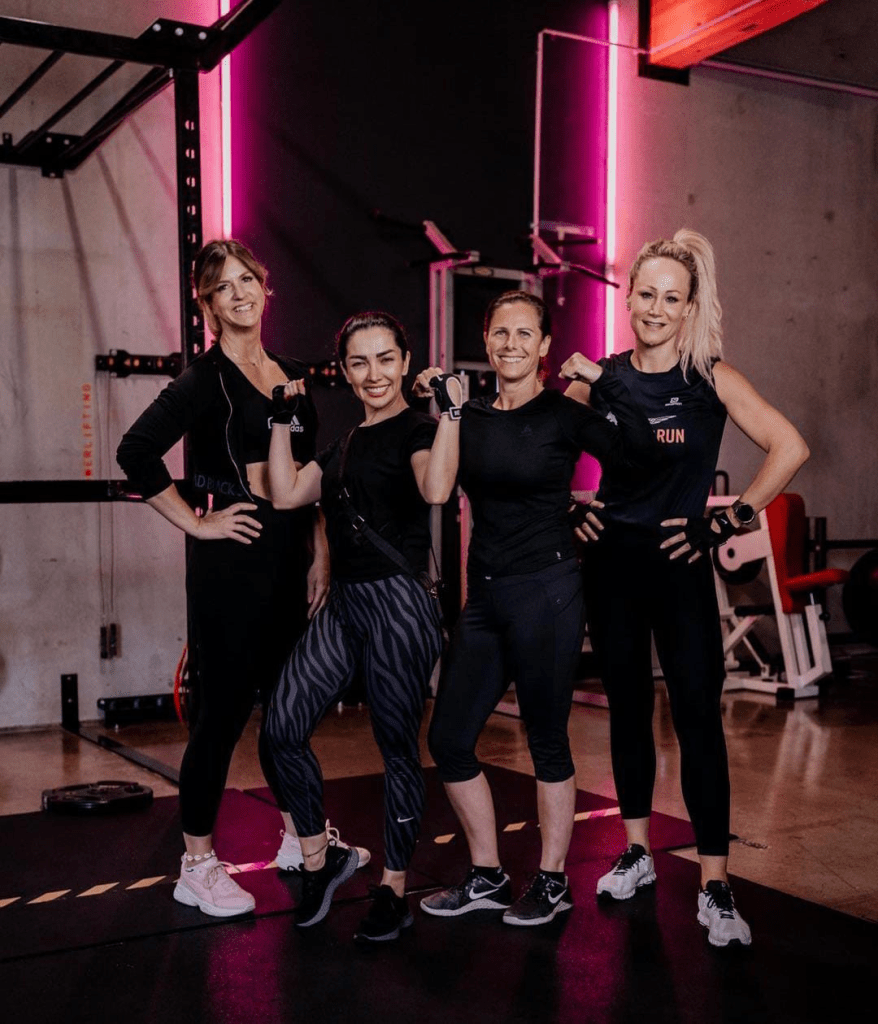 Experience a fitness revolution at the King Kong Club. Their dedicated coaches are available to inspire and guide you on your fitness journey, helping you achieve your goals with enthusiasm and fun. Regardless of your current fitness level, they will support your mental and physical growth.
Step out of your comfort zone and explore various training options, such as strength training, high-intensity functional training, boxing, and yoga. With flexible membership options – Basic, Silver, and Black – tailored to your needs, you can choose the level of commitment that suits you. Get ready for a change and discover the new you at the King Kong Club.
Address: Schumacherstrasse 14, 5020 Salzburg, Austria
Phone: +43 664 4537322
Website: https://kingkong.club/
Spiraldynamik Center: Harmonizing Yoga and Body Mind Connection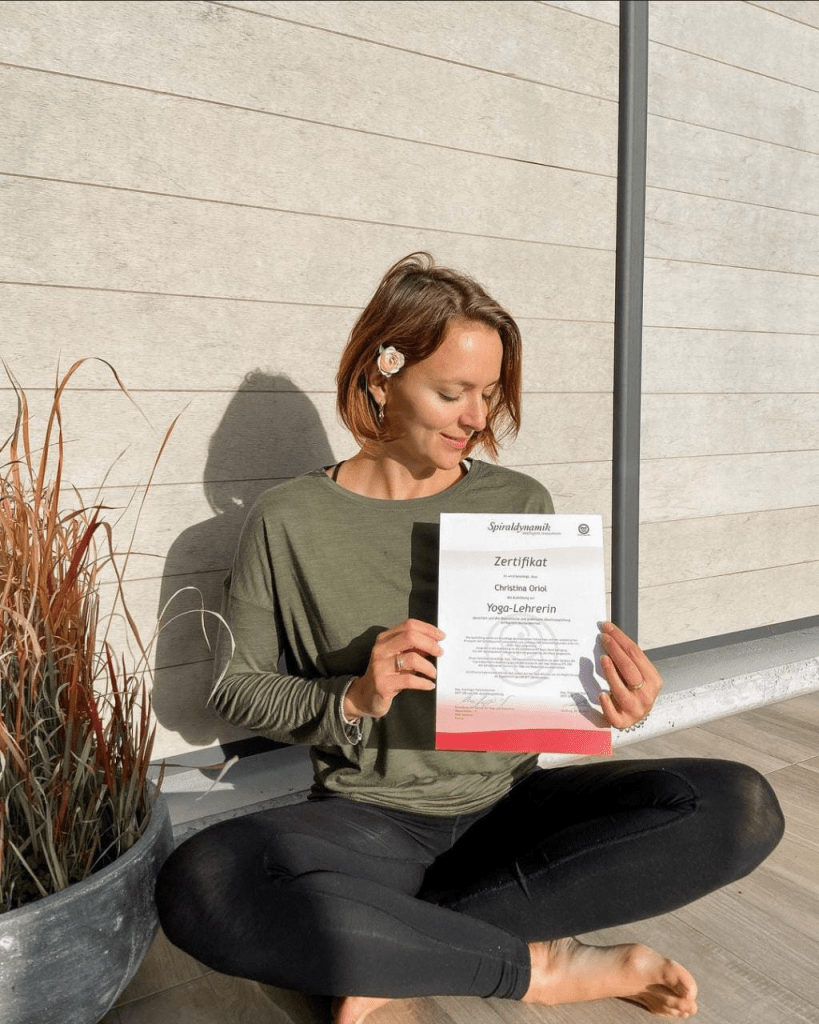 The Spiraldynamik Center for Yoga and Bodymind is a center where Eva Hager-Forstenlechner and Ekkehard Hager combine Spiraldynamik with Hatha yoga to help people move and take care of their body in a better way.
They offer workshops and events, such as the Yoga und Spiraldynamik Sommerworkshop in Klagenfurt or Salzburg, hybrid classes, and books written by Eva and Ekkehard Hager.
If you have any questions or want to contact them, you can contact Eva Hager-Forstenlechner or Ekkehard Hager directly by email or phone. They are here to support your journey to a healthier and more balanced body and mind.
Address: Wasserfeldstraße 17, 5020 Salzburg, Austria
Phone: 0699-10 20 34 33
Website: https://www.spiraldynamik-yoga.at/
Yomeca: Your Path to Wellness and Yoga in Salzburg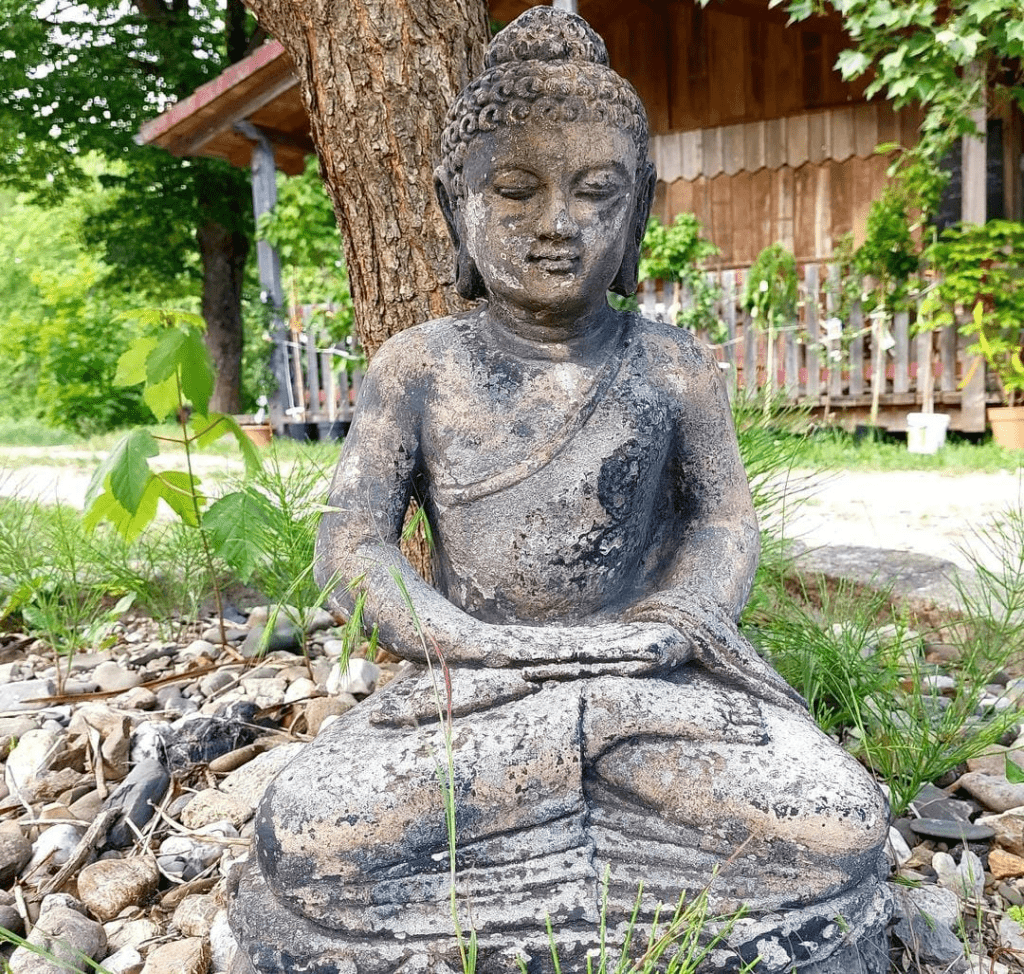 Yomeca is a holistic journey of self-exploration and self-discovery, offering a variety of practices such as asanas, pranayama, and savasana to cultivate strength, flexibility, and balance. Yoga philosophy is also explored through insightful teachings and guided meditations.
Join them at Yomeca and embark on an empowering journey of self-discovery, exploring the depths of yoga's transformative practices and awakening your true potential. Contact them today to explore their offerings and take the first step on your path to holistic well-being.
Address: Georg-Nikolaus-von-Nissen-Straße 54, 5020 Salzburg, Austria
Phone: +43 676 7604323
Website: https://www.yomeca.com/
"Yoga is the fountain of youth. You're only as young as your spine is flexible."
– Bob Harper
MAIKAI Fitness Studio Salzburg Mitte: Your Oasis of Fitness and Wellness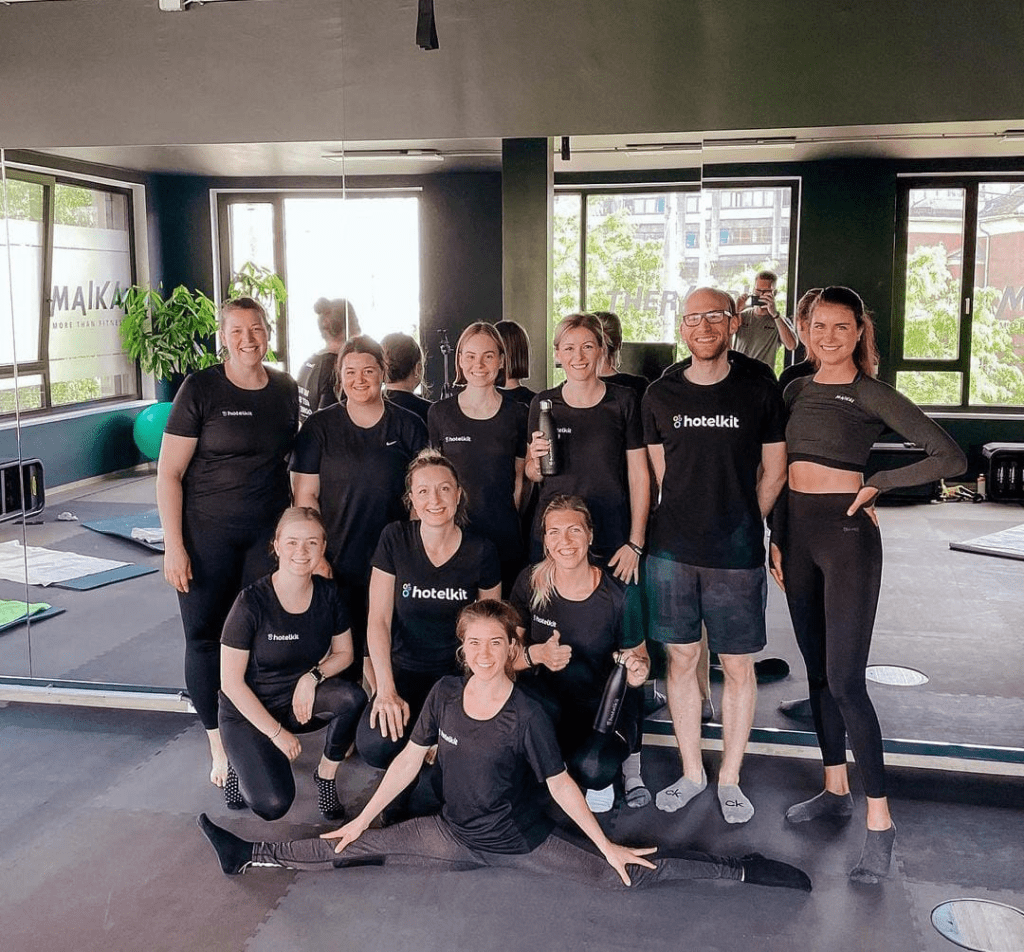 MAIKAI Fitnessstudio Salzburg Mitte offers more than just a regular gym experience. They focus on the health and well-being of their clients, providing them with the latest fitness equipment, personalized training, and an exciting Fitness-Level System.
Located at Strubergasse 28 in Salzburg, the gym is easily accessible, with free parking and excellent public transportation connections. MAIKAI offers a wide range of services, including endurance training, HIIT workouts, weight training, yoga machines, agility exercises, and more.
Additionally, they provide biohacking techniques, physical therapy services, and a cozy cafe lounge for relaxation and nourishment. Contact them for further information.
Address: Strubergasse 28, 5020 Salzburg, Austria
Phone: +43 662 265050
Website: https://maikai.at/der-club-salzburg/fitnessstudio-salzburg-muelln/
Körperintelligenz: Unleash the Wisdom of Your Body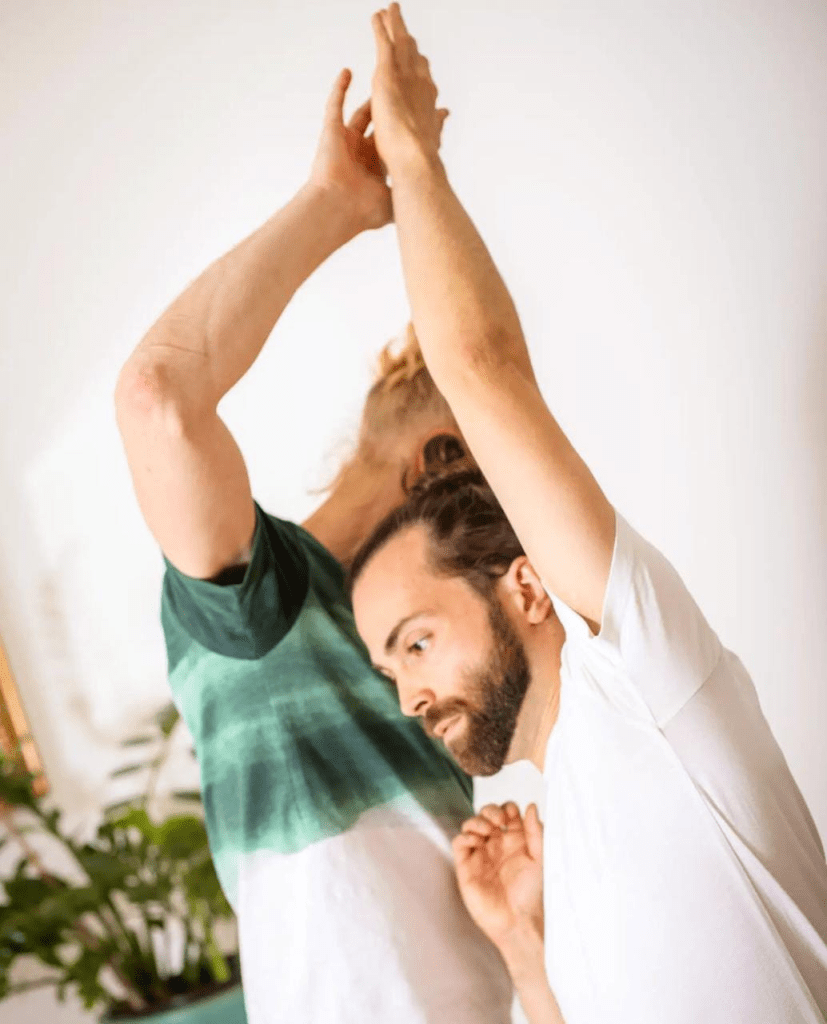 Körperintelligenz, under the guidance of Dipl. Sports teacher Stephanie Haberberger provides accessible and personalized body-intelligent movement training. This training approach is designed to support individuals in pursuing overall physical well-being and a harmonious mind-body connection.
Stephanie Haberberger understands that each person has unique needs and goals. That's why Körperintelligenz offers customized training programs and courses easily adaptable to individual preferences and abilities.
Whether you want to increase flexibility, build strength, or improve body coordination, Stephanie will create a program that fits your requirements.
Address: Morzger Str. 75, 5020 Salzburg, Austria
Phone: +43 660 3442167
Website: https://koerperintelligenz.com/
The Yoga House, an Exquisite Haven in Salzburg
The Yoga House in Salzburg is a friendly place where people come together to practice and experience the true essence of yoga. They focus on Iyengar Yoga, which is energetic and helps you become more aware of your body and concentrate deeply.
At the studio, they create a calm and respectful environment where everyone feels comfortable and encouraged. It doesn't matter if you're new to yoga or have been practicing for a while; the Yoga House offers different classes that suit your needs.
They believe yoga can positively change your life, helping you feel peaceful, grow personally, and improve your overall well-being. Come and join them to explore the amazing benefits of yoga and discover a sense of harmony and happiness.
Address: Zillnerstraße 10, 5020 Salzburg, Austria
Phone: +43 664 4935387
Website: https://www.dasyogahaus.at/
Yoga Place Salzburg: Discover Your Inner Peace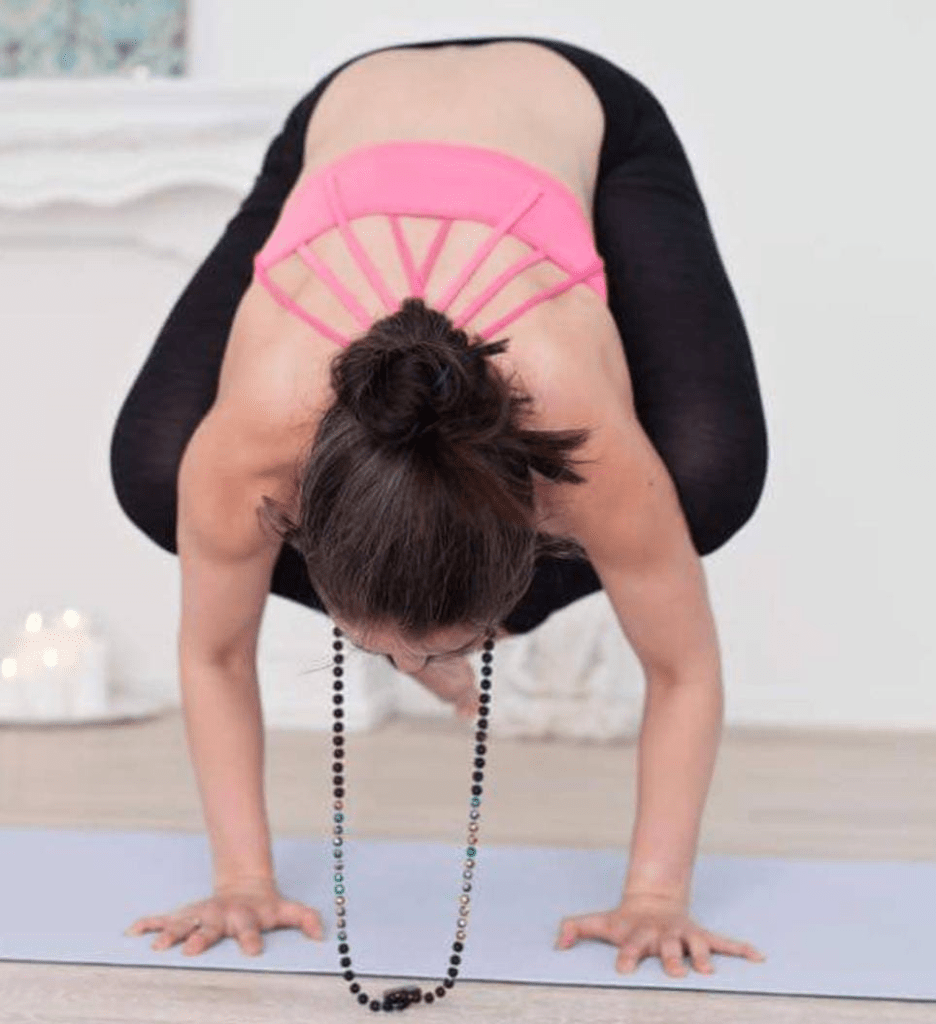 Yoga Place Salzburg, led by experienced yoga expert Selma Brenner, is a welcoming space for individuals of all ages and abilities to practice and benefit from yoga. Selma's passion lies in promoting emotional and physical well-being through yoga.
The studio offers a variety of yoga classes tailored to different needs and preferences, as well as specialized training such as Kids Yoga Teacher Training, Master Class Children's Yoga, Meditation Trainer, Yin Yoga Training, and a comprehensive 200-hour+ Yoga Training.
Selma also shares valuable insights and tips through her blog and collaborates with trusted partners to enhance the yoga experience and provide a holistic approach to health and wellness.
Address: 5020 Salzburg, Austria
Phone: +43 664 5024867
Website: https://www.yogaplace.at/
Challenge Yourself: Empowering Female Fitness at Home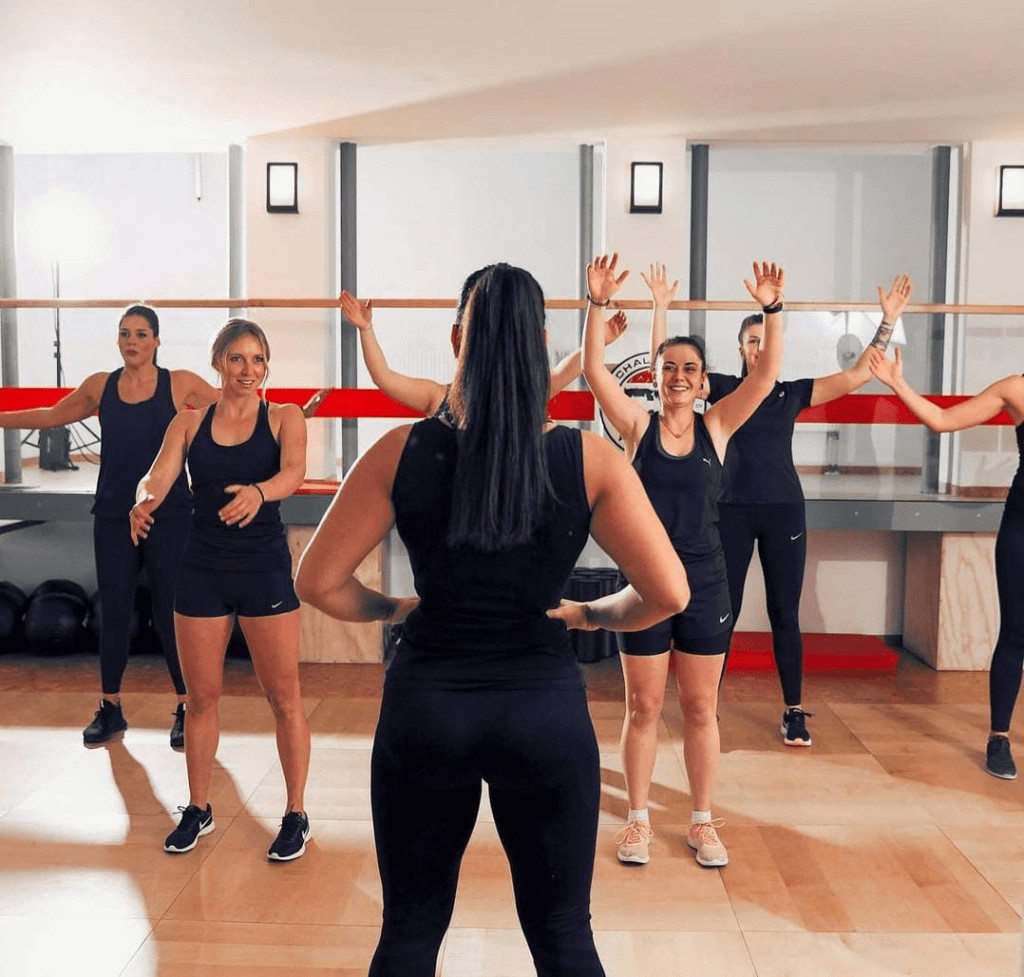 Challenge Yourself is a female fitness studio that offers exclusive and intensive personal small-group training sessions. Their focus is on providing high-quality workouts that are both fun and challenging.
Led by experienced trainers, each training session is designed to help participants bring more energy, health, and well-being into their daily lives in just 50 minutes.
The studio emphasizes the importance of training in a supportive and motivating environment, ensuring every participant can push themselves safely and effectively.
Challenge Yourself also offers a free week for anyone interested in getting to know their training programs. They have received positive feedback from customers who appreciate the variety, professionalism, and results-driven approach to the workouts.
Address: Eschenbachgasse 4A, 5020 Salzburg, Austria
Phone: +43 660 8768879
Website: https://challenge-yourself.eu/
Conclusion
In conclusion, Salzburg offers a diverse range of yoga studios that cater to the needs and preferences of individuals seeking to enhance their physical and mental well-being. From studios focused on specific styles like Iyengar Yoga to centers that incorporate holistic approaches like Spiraldynamik and Svastha Yoga, there are options available for everyone.
"Yoga is the journey of the self, through the self, to the self."
– The Bhagavad Gita
Bliss Yoga Salzburg, Move and Flow, DER KRAFTPLATZ, King Kong Club, and Spiraldynamik Center für Yoga und Bodymind are among the top recommendations, each offering unique experiences and specialized classes. Whether you're a beginner, an expectant mother, or an advanced practitioner, these studios provide a welcoming and inclusive environment with skilled instructors who can guide you on your yoga journey.
Additionally, Yomeca, MAIKAI Fitnessstudio Salzburg Mitte, Körperintelligenz, The Yoga House, and Yoga Place Salzburg offer different choices for those seeking different styles and approaches to yoga. These studios emphasize physical strength, flexibility, body awareness, and a deeper understanding of yoga philosophy.
No matter which studio you choose, practicing yoga in Salzburg allows you to connect with your body, mind, and spirit while enjoying the city's beauty. So, take a step towards improved well-being and explore the vibrant yoga community in Salzburg.
Factors to Consider When Choosing a Yoga Class
Choosing the right yoga class can significantly impact your yoga experience and progress. Understanding what factors are most influential can help you make an informed decision. Based on a global survey conducted by DOYOU, here are the six most important factors people consider when choosing a yoga class.
The Class Atmosphere
The overall atmosphere of a class can significantly influence your enjoyment and engagement. Look for a yoga community that values open-mindedness and conscious living. A welcoming and inclusive environment can create a positive and fulfilling yoga experience.
The Yoga Teacher
The teacher plays a vital role in determining the quality of a yoga class. Consider the teaching style, energy level, and whether their approach aligns with your preferences and goals. A teacher's expertise and ability to create a supportive environment can greatly enhance your yoga practice.
The Class Style
Different yoga styles offer varying benefits and suit different preferences. Vinyasa yoga, known for its dynamic and flowing sequences, is popular among practitioners. Restorative yoga, which focuses on relaxation and deep stretching, can complement a more vigorous practice. Explore different styles to find the one that resonates with you.
Meditation Aspect
Meditation is integral to many yoga practices, and its inclusion in classes can be highly appealing. If you are interested in incorporating meditation into your practice, consider classes that offer dedicated meditation sessions or incorporate mindfulness techniques.
Affordability
Consider your budget when choosing a yoga class. While some studios charge higher prices, many people prefer more economical options. Look for classes that offer good value for money, such as studio or gym memberships, online courses, or affordable events.
Convenience
Convenience plays a crucial role in maintaining a consistent yoga practice. Consider factors such as the classes' location, duration, and timing. Choose a class that fits seamlessly into your schedule, whether at a studio, gym, or home. Morning or evening classes of a suitable duration are often preferred for their accessibility.
FAQs
What are two don'ts of yoga?
Don't do yoga right after eating; wait 2 to 3 hours after a big meal. Wait 30 minutes after yoga before showering, drinking water, or eating. If you're sick, have had surgery, or have a boo-boo-like sprain or a fracture, it's best to skip yoga.
Who Cannot do yoga?
Yoga may not be the best choice if you only want to lose weight or get stronger muscles because it takes time to see those changes. Yoga is more about overall well-being than just physical goals.
What type of yoga is difficult?
Among different types of yoga, Ashtanga is known to be challenging due to its requirement for patience and discipline.
What are the side effects of yoga?
Some possible side effects of yoga include pain or soreness in the body, muscle injuries like sprains, and tiredness.
Yoga can sometimes cause discomfort, such as body pain or soreness, muscle injuries like sprains, and fatigue.