Explore the mesmerizing beauty of Austria's lakes in the Salzkammergut region near Salzburg, where 15 stunning lakes await discovery. These breathtaking bodies of water, surrounded by majestic mountains and charming villages, epitomizes Austria's natural splendor. Austria has always held a special place in my heart due to its picturesque lakes, refreshing alpine air, and awe-inspiring mountains.
"The lake and the mountains have become my landscape, my real world." – Georges Simenon.
In this guide, I will introduce you to 15 of the most beautiful lakes near Salzburg, carefully selected from the 50 lakes in the Salzkammergut lake district. Immerse yourself in the tranquility of these crystal-clear lakes and marvel at the harmony between sparkling waters and surrounding verdant landscapes.
I will also provide valuable insights into the charming towns and villages that adorn the shores of each lake, complementing the natural wonders just beyond their thresholds. Whether planning a family vacation or a romantic getaway, these 15 beautiful lakes near Salzburg will leave you in awe. Pack your bags, breathe in the fresh alpine air, and be enchanted by the magical allure of Austria's lakeside paradise.
1. Explore the Beauty of Fuschlsee
Fuschlsee, a serene lake near Saint Gilgen, is a popular destination for Austrians seeking a peaceful retreat. With many vacation homes and breathtaking scenery, it's an ideal destination for those seeking peace and tranquility. Fuschlsee is also home to the Red Bull headquarters, an iconic corporate office with bull statues and glass pods floating on the water.
Visitors can also observe helicopters and private pontoon planes flying above and landing on the lake. To reach Fuschlsee, drive approximately 30 minutes from Salzburg or take Bus #150 from Salzburg Hofwirt towards Saint Gilgen Busbahnhof and get off at Fuschl am See Ortsmitte. The bus journey takes around 35 minutes. Fuschlsee offers a serene and beautiful setting, allowing visitors to relax and enjoy the natural beauty of Austrian lakes.
2. WALLERSEE: A Tranquil Lake Escape for the Whole Family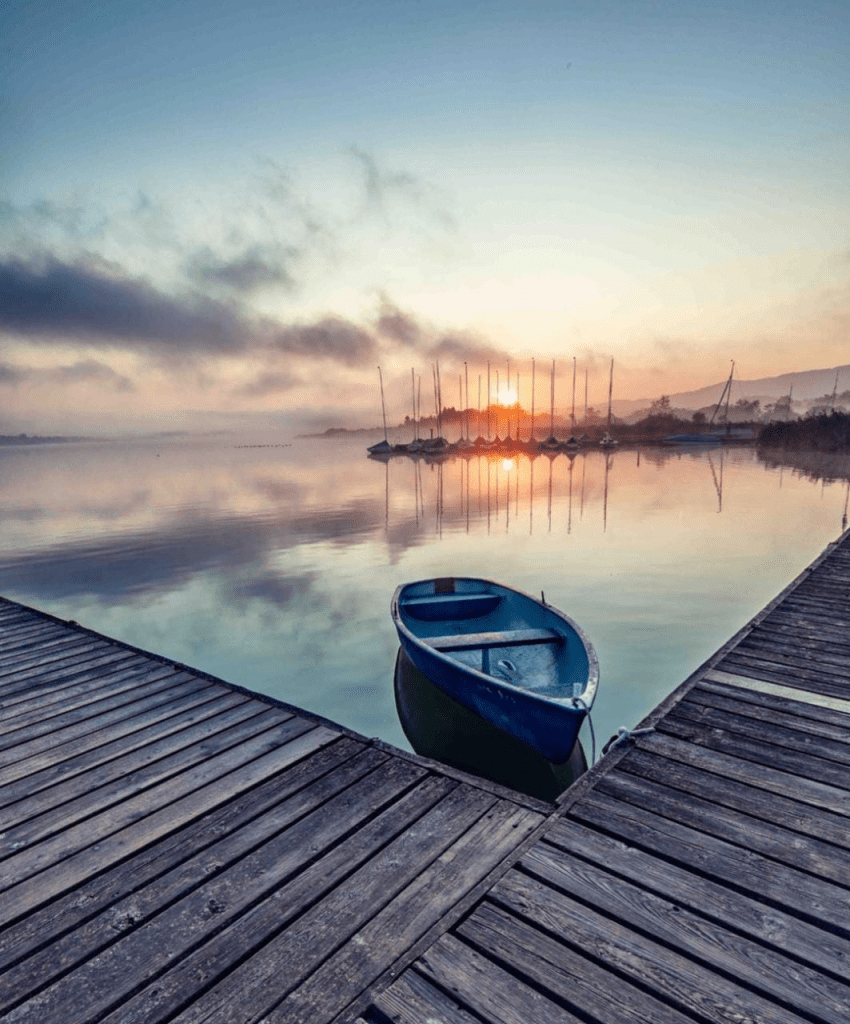 Wallersee is a beautiful lake in Austria, conveniently located within walking distance of an apartment. It offers a peaceful atmosphere with a grassy area, an outdoor restaurant, a club for entertainment, and a playground for children. Although it may not have the same picturesque beauty as other lakes, Wallersee's charm is attributed to its green hills and farmland, creating a serene atmosphere.
The lake also offers activities like electric boat rentals, fishing, and swimming areas, but its local character sets it apart. To reach Wallersee, drive approximately 20 minutes from Salzburg or take a train from Salzburg HBF to Seekirchen Am Wallersee and then walk to Seestraße, Wallersee, which takes about 15 minutes.
3. HALLSTÄTTER SEE: A Breathtaking Gem with Ancient Charm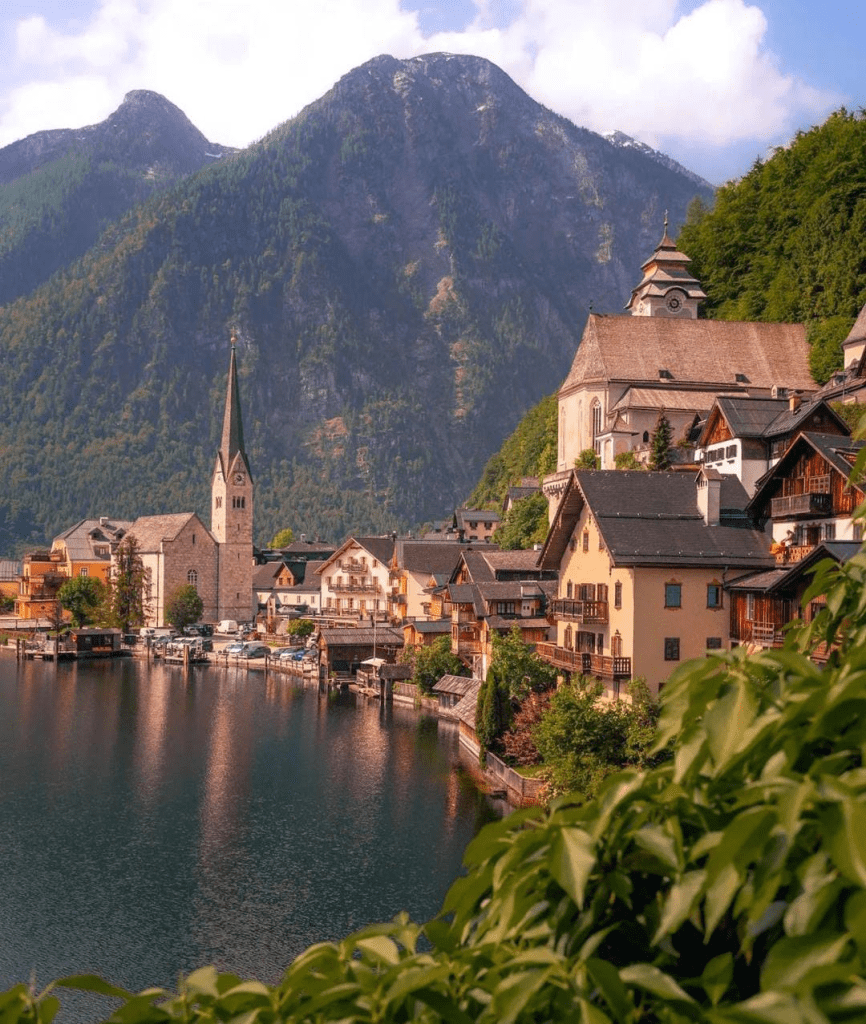 Hallstätter See, a stunning lake in Hallstatt, is a top tourist attraction worldwide due to its rich history and stunning beauty. For a leisurely cruise, rent an electric boat for just 18 euros per hour and enjoy the breathtaking scenery. The lake is surrounded by an ancient village dating back 7,000 years, majestic mountains, and castles.
Although Hallstatt is a popular tourist destination, it can sometimes get crowded. To reach Hallstätter See, drive approximately one hour from Salzburg or take a 2.5-hour train from Salzburg HBF to Attnang-Puchheim and then transfer to another train heading to Hallstatt. The experience is well worth it, even if crowded with fellow travelers.
4. TRAUNSEE: A Scenic Paradise with Castles and Legends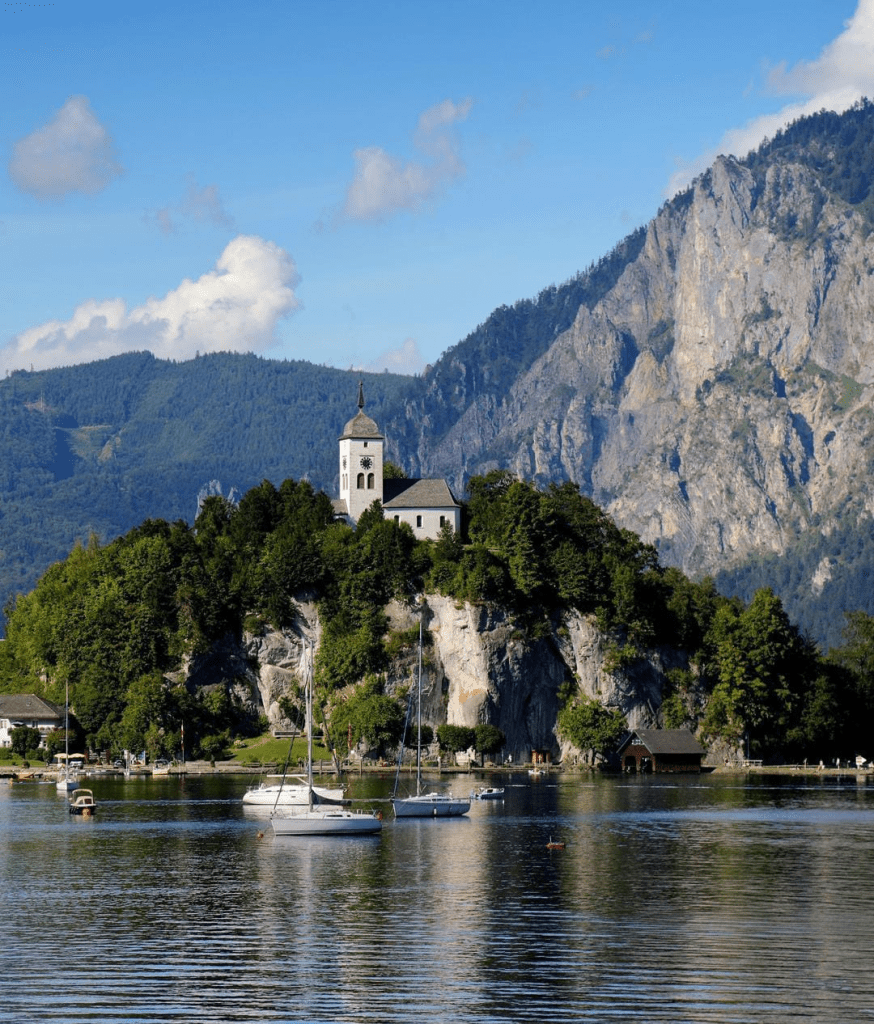 Traunsee, a picturesque destination in the Salzkammergut region, is a must-see destination for families and nature enthusiasts. The most famous attraction is Schloss Ort, an 11th-century medieval castle in Gmunden. Visitors can rent an electric boat for 17.50 euros per hour to explore the castle's breathtaking beauty. Traunsee also boasts the tallest mountain in the region, Traunstein, which offers stunning views from every angle. The picturesque village of Traunkirchen offers a serene experience with its 15-euro boat rental.
Traunkirchen's natural pools, nestled at the village's base, offer a unique and refreshing experience. Traunsee's connection to Austrian folklore adds an extra layer of intrigue to the magical atmosphere of the lake. To reach Traunsee, one can drive from Salzburg or take a train from Salzburg HBF to Attnang-Puchheim and then transfer to another train heading to Altmünster/Traunsee. Traunsee offers a picturesque paradise filled with castles, legends, and natural wonders, making it an ideal destination for families and nature enthusiasts.
5. ZELLER SEE: A Year-Round Adventure Hub
Zell Am See, the furthest lake from Salzburg, offers a perfect blend of active and relaxing activities for a memorable vacation. With year-round skiing on the Kitzsteinhorn Glacier, the area offers endless fun and excitement. The lake provides a stunning backdrop for outdoor adventures, with picturesque mountains and crystal-clear waters.
"A lake is the earth's eye, looking into which the beholder measures the depth of his nature." – Henry David Thoreau.
To reach Zeller See, one can drive for 1.5 hours from Salzburg or take a bus from Salzburg Aiglhof S-Bahn (Unterführung) to Zell am See Bahnhof, which takes around 2 hours. Zell Am See is an adventure hub where outdoor activities are embraced while basking in the natural beauty of the surroundings. It caters to both adults and children seeking an extraordinary holiday experience.
6. Exploring Mondsee: A Fairytale Destination near Salzburg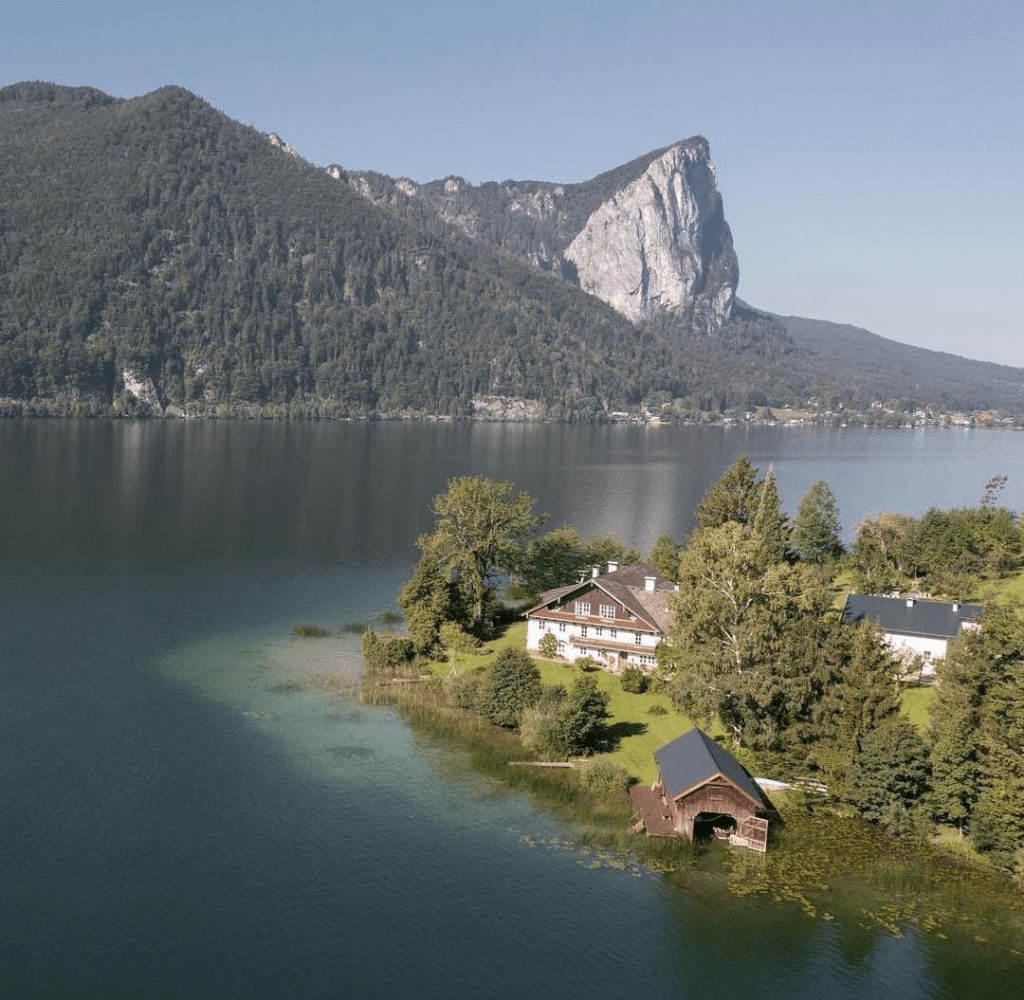 Explore the enchanting Mondsee, the closest and most famous lake near Salzburg, known for its church from the movie "The Sound of Music." The town's main street is a storybook with colorful buildings and charming outdoor cafes, creating a breathtaking backdrop. The lake's deep blue waters are surrounded by majestic mountains, creating a breathtaking backdrop.
Visitors can enjoy diving into the refreshing Alpine water or sliding down the giant slide. For a more leisurely experience, rent an electric boat for 15 euros per hour, our favorite among all lakes in Austria. To reach Mondsee, take bus number 140 from Salzburg HBF or take the "Sound of Music" tour, which includes a brief stop at Mondsee. This charming lakeside town is perfect for adults and children, with its captivating beauty and nostalgia for famous film scenes. Take the chance to experience this fairytale-like setting during your visit to Salzburg.
7. Discovering the Charms of Mattsee: A Delightful Lakeside Retreat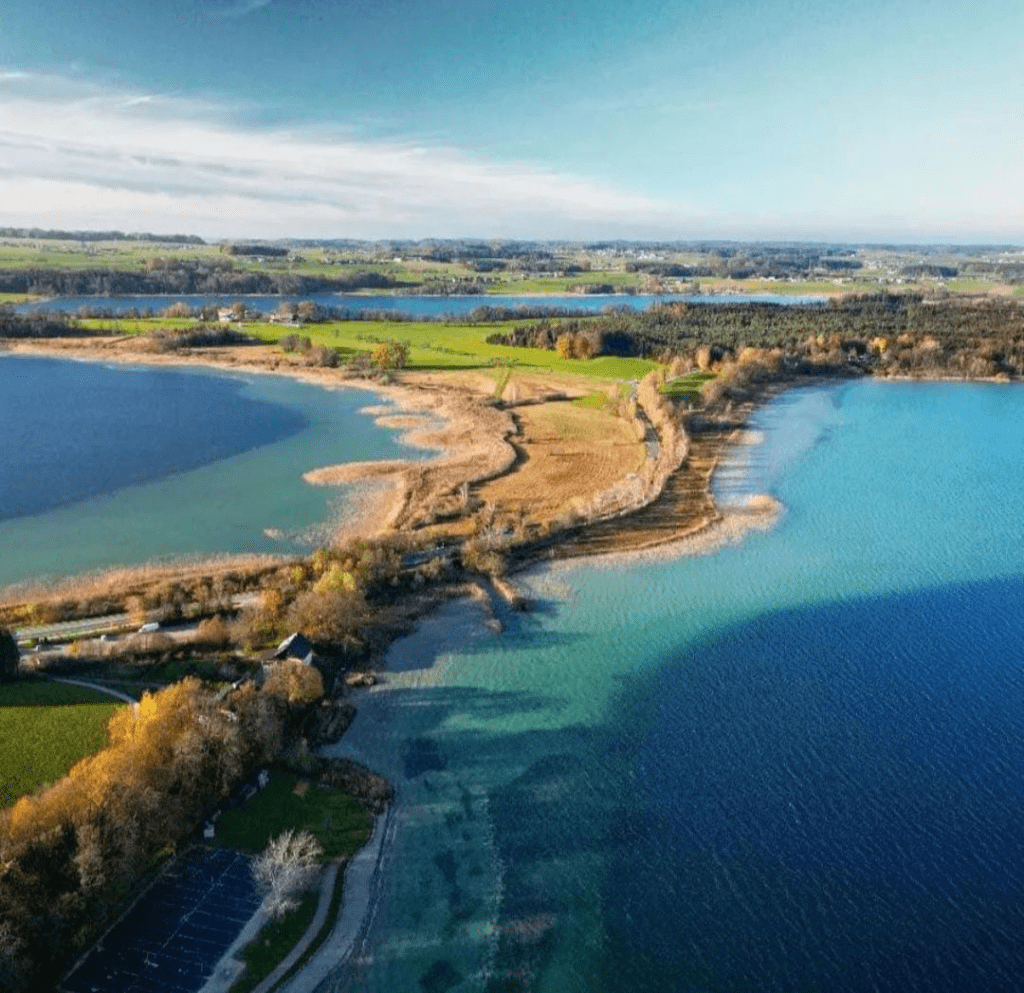 Mattsee is a charming lakeside retreat near Salzburg, offering stunning blue water, picturesque mountains, and scenic farmland. Its grassy beach area offers relaxation and fun activities, including a food bar, volleyball nets, water slides, and diving boards. Picnic areas with picnic tables are ideal for leisurely meals.
For adventure, renting a boat and exploring the lake's tranquil waters is an option. Mattsee is a popular vacation spot for Austrians who own lake homes. To reach the town, take bus number 120 from Salzburg Breitenfelderstraße or car, which takes around 40 minutes, and disembark at the Mattsee Ortsmitte stop. Mattsee offers relaxation, outdoor activities, and a charming lakeside experience, making it an ideal destination for those seeking a memorable Salzburg vacation.
Attersee, a hidden gem near Salzburg, is a peaceful, tourist-free destination with unmatched natural surroundings. The lake water is pristine and inviting, making it a perfect place to unwind and find peace. Attersee's famous spot, Unterach am Attersee, offers amenities such as a snack bar, free parking, and attractions like a climbing wall, tennis courts, and slides. For those who prefer adventure, renting a boat and exploring the untouched waters is available. After a boat ride, a cozy spot on the grassy beach area is available for relaxation.
The clear lake water is just a few steps away, and visitors can also lie on the dock to marvel at the breathtaking scenery. Attersee has become our "happy place" in Austria, providing a peaceful environment for work and relaxation. To reach Attersee, take bus number 140 from Salzburg Mirabellplatz to Mondsee Busterminal, then transfer to bus number 596 heading to Unterach/Attersee Ortsmitte. Discover Attersee's tranquility and natural beauty during your visit to Salzburg and create cherished memories in this local's paradise.
9. LAKE ACHENSEE: Tirol's Emerald Playground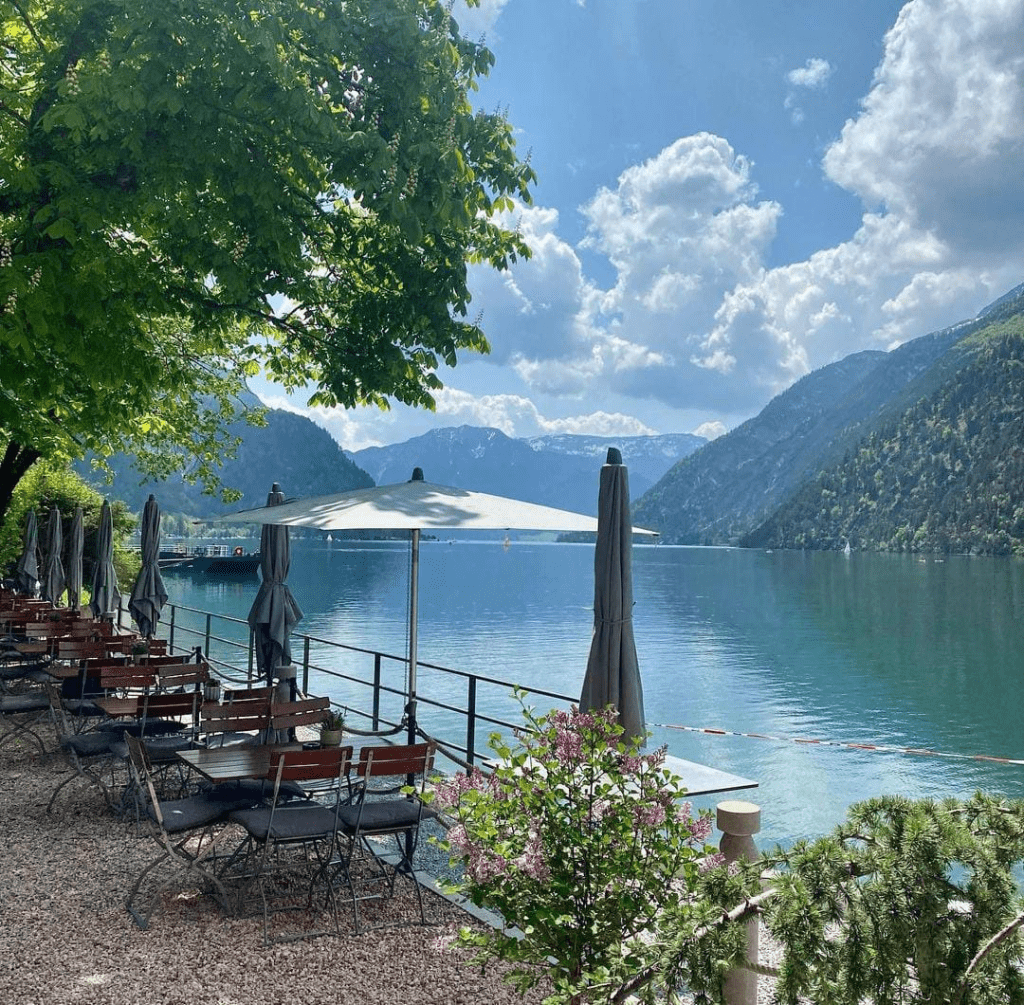 Lake Achensee, known as "Tirol's Ocean," is a stunning natural wonder in Tirol, Austria. It was formed over 20,000 years ago by glaciers carving through the Alps. Nestled amidst breathtaking mountains and lush meadows, it offers a paradise for water sports enthusiasts and nature lovers. With its expansive size and pristine waters, visitors can enjoy various water sports activities such as swimming, surfing, sailing, paddling, and diving.
The lake's tranquil atmosphere and picturesque surroundings create the perfect setting for outdoor adventures and memorable experiences. With an altitude of 929 meters (3,048 feet), the lake covers a surface area of 6.8 square kilometers (1,680 acres). The average water temperature is 19°C (66°F), making it ideal for swimming and water-based activities. Access to Lake Achensee is convenient, with a 45-minute drive from Innsbruck. Public transportation options include train journeys to Jenbach station, free bus services, steam railways, or taxi rides.
10. Exploring the Charming Delights of Wolfgangsee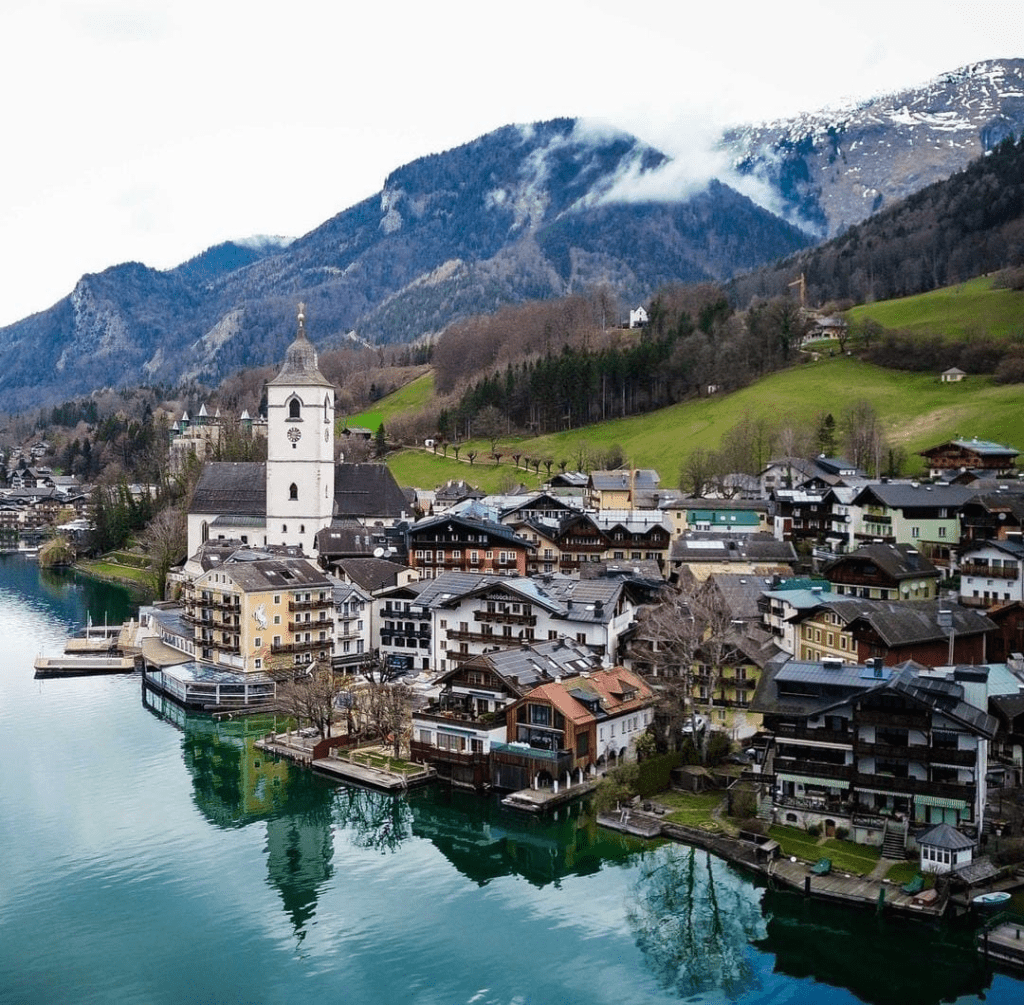 Wolfgangsee, a stunning lake in Austria, offers two charming destinations: Saint Wolfgang and Saint Gilgen. Saint Wolfgang, known for its picturesque buildings and authentic Austrian ambiance, is a popular tourist spot with a history dating back to the 900s. Saint Gilgen, on the other hand, offers a serene setting with stunning mountain views and charming streets.
"Salzburg is nevertheless both a must and a joy."
-Rick Steves
Visitors can explore the historic Gasthof zur Post, a restaurant from the 1300s, and Mozart's mother's birthplace, which has been transformed into a museum. To reach these towns, visitors can drive from Salzburg, take bus number 150 from Salzburg HBF, or take a ferry service. Experience the captivating beauty and rich cultural heritage of Wolfgangsee, immersing themselves in history, savoring delicious Austrian cuisine, and taking in breathtaking views.
11. Discover the Serene Beauty of Hintersee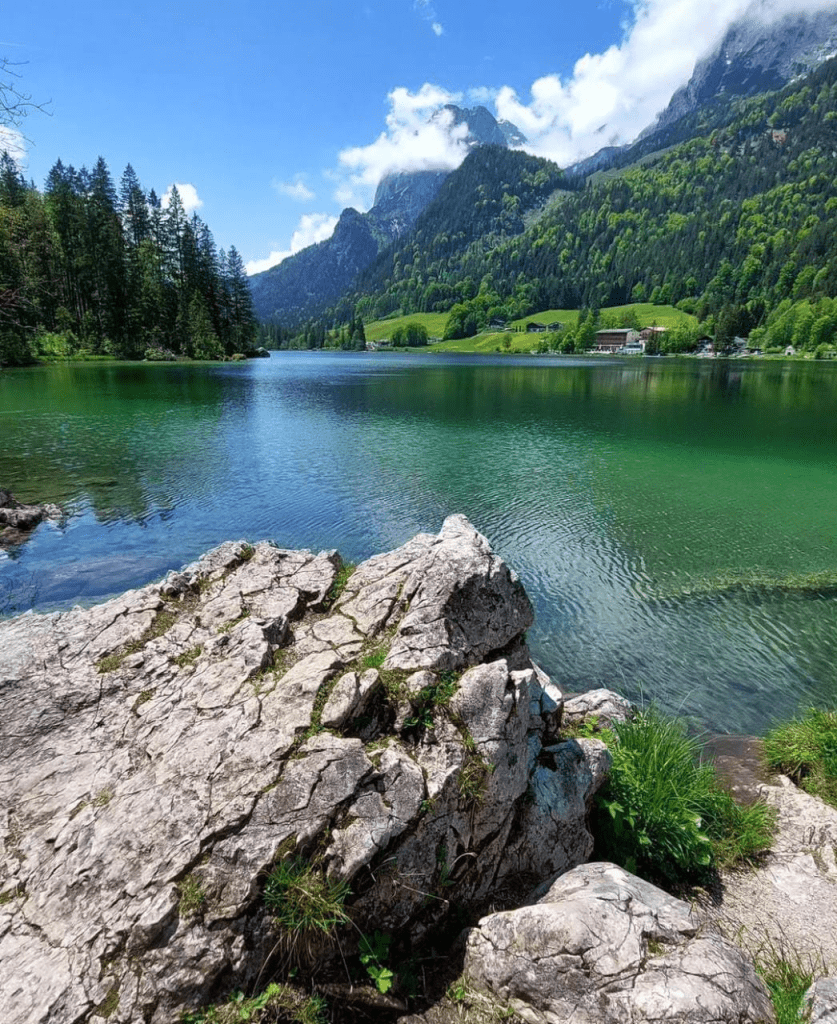 Hintersee, a serene lake near Salzburg, offers a captivating natural beauty compared to other Austrian lakes. Known for its charming Austrian homes, scenic walking trails, and turquoise waters, Hintersee is the perfect choice for a peaceful retreat. Visitors can enjoy leisurely hikes, refreshing swims, and picnics in the serene surroundings. In winter, Hintersee transforms into a skiing destination, providing opportunities to enjoy the majestic mountains.
To reach Hintersee, a 30-minute drive from Salzburg is all it takes. However, there is no direct bus or train service available. Please refer to the link for more information, including timetables and travel options. Hintersee promises a memorable and rejuvenating adventure for visitors of all ages, offering a serene escape from the hustle and bustle of other Austrian lakes.
12. Lake Neusiedler See: A Unique Steppe Lake in Burgenland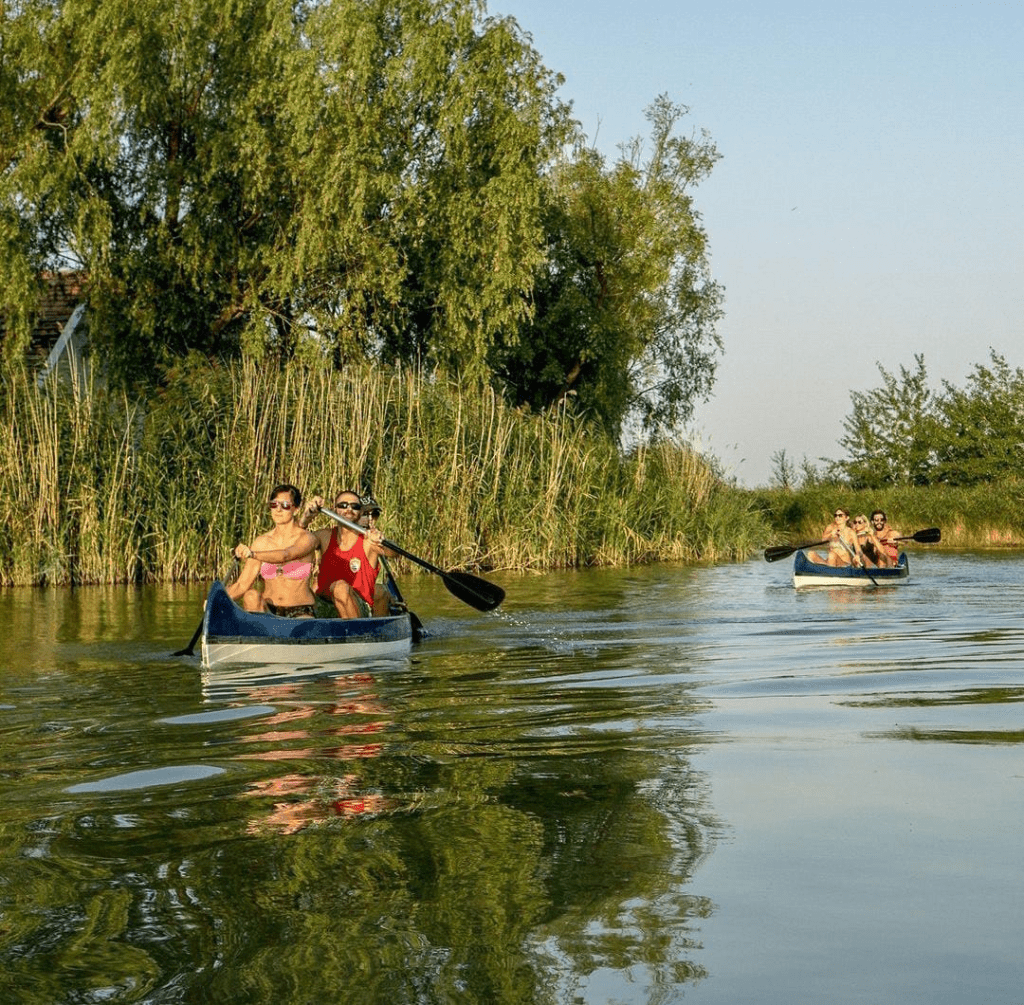 Lake Neusiedler See, located in Burgenland, Austria, is one of Austria's most significant bodies of water with a unique charm. With a surface area of 320 square kilometers, it averages a shallow depth of only 1 meter, making it a popular destination for birdwatchers and wine lovers. The lake's landscape features expansive meadows and reeds, creating a steppe-like environment. With an altitude of 115 meters (377 feet), the lake covers an impressive surface area of 320 square kilometers.
The average water depth remains 1 meter, allowing for unique experiences and interactions with the ecosystem. The maximum water depth reaches 2 meters, providing some variation within its gentle depths. Travel to Lake Neusiedler See is convenient, with Vienna airport just 70 kilometers away. The lake can be reached via the A4 motorway or hourly trains from Vienna. Whether you're captivated by nature's wonders or appreciate the taste of local wines, Lake Neusiedler See promises to leave a lasting impression on visitors of all ages.
13. Lake Weissensee: A Beautiful Alpine Playground in Carinthia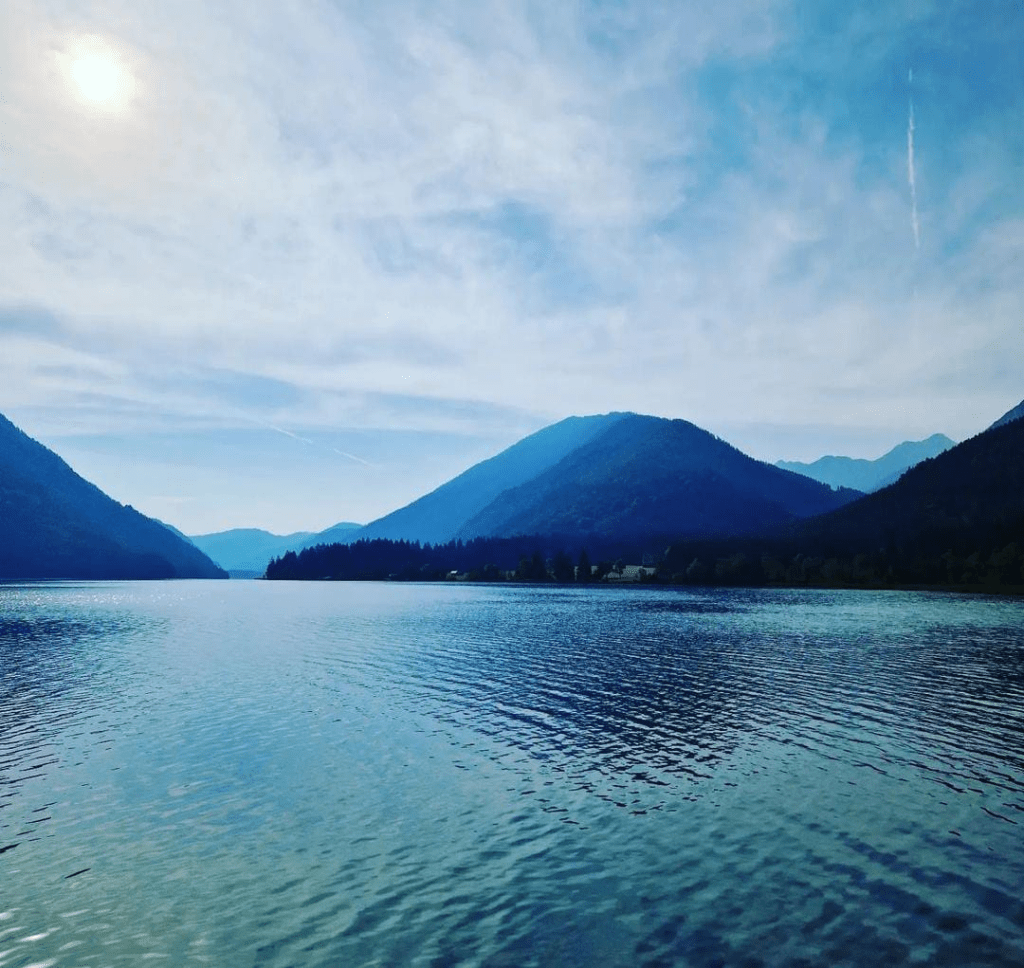 Lake Weissensee, located in Carinthia, Austria, is a stunning lake with a surface area of 6.5 square kilometers (1,606 acres) and an altitude of 930 meters (3,051 feet). With 2,000 hours of sunshine per year, the lake is like a fjord with clear, emerald water, offering visitors a variety of activities. During the summer, the water temperature can reach up to 24°C (75.2°F), making it ideal for swimming and water sports.
The lake's maximum depth is 99 meters (325 feet), providing ample space for exploration and adventure. Exciting activities include hiking, biking trails, surfing, stand-up paddling, and fishing. To reach Lake Weissensee, the closest airport is Klagenfurt, which is a 1.5-hour drive or a free shuttle to Weissensee nature park. This magical playground in Carinthia provides unforgettable memories surrounded by nature's beauty.
14. Jägersee: A Picturesque Lake and Bike Touring Adventure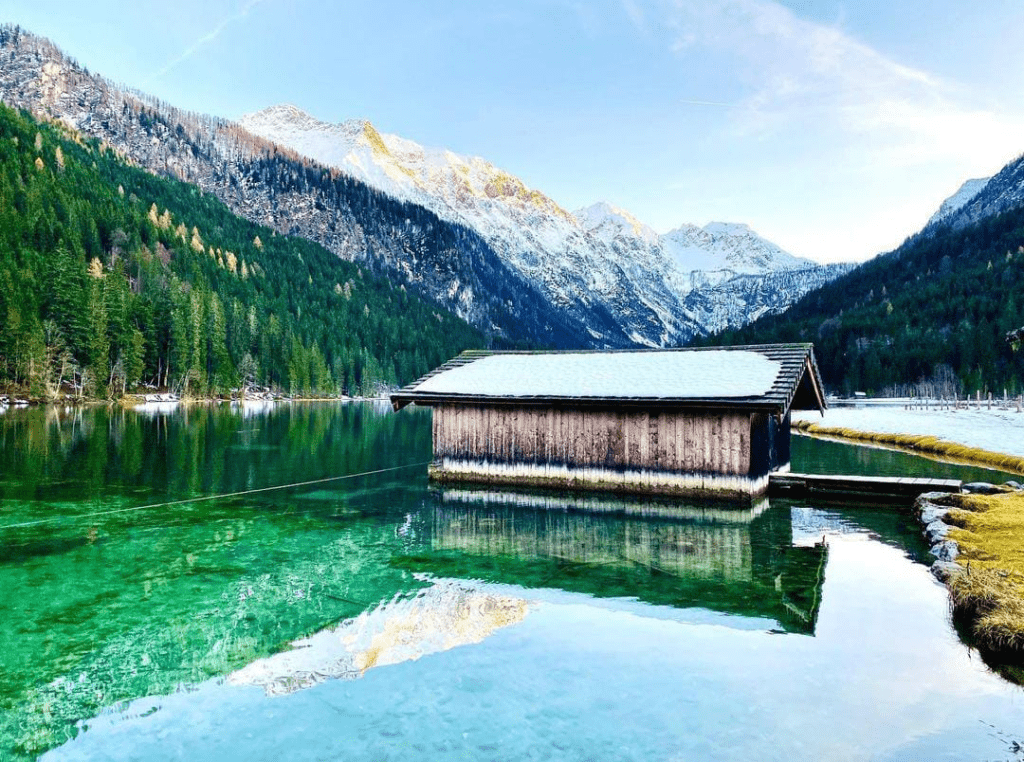 Jägersee, a charming small lake in the Kleinarl Valley, is known for its scenic beauty and offers a circular route for bike touring enthusiasts. It serves as a starting point for a hike to the stunning Tappenkarsee, adding to the adventure and exploration. Jägersee's tranquil atmosphere and stunning surroundings make it a delightful destination for families and nature lovers.
The circular route offers a peaceful path, picturesque views, and a gateway to the pristine alpine lake, Tappenkarsee. Jägersee's serene atmosphere, stunning landscapes, and exciting bike touring opportunities make it an ideal destination for families and adventure seekers.
15. Zauchensee: A Charming Mountain Lake for Outdoor Fun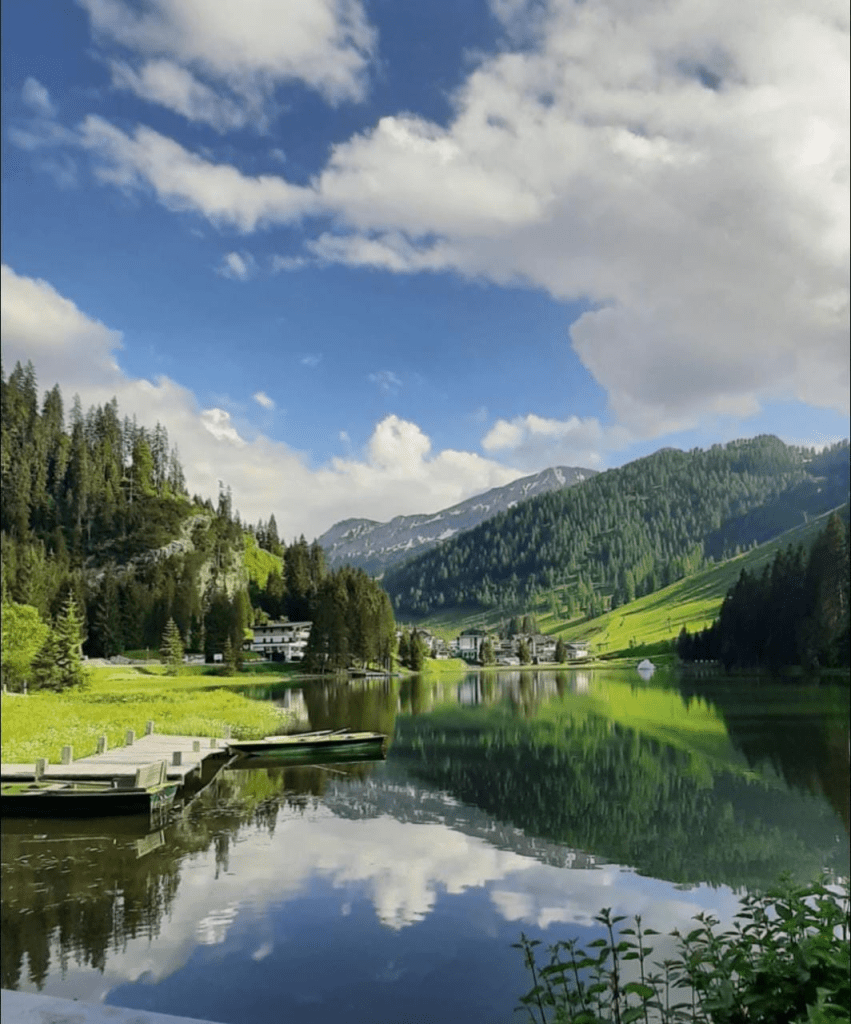 Zauchensee, a picturesque mountain lake surrounded by a village, is a haven for mountain enthusiasts offering a variety of activities in both summer and winter. The idyllic setting and abundance of outdoor opportunities make it an ideal destination for families seeking adventure and fun. The crystal-clear waters of Zauchensee invite visitors to take a refreshing swim, cool off, and enjoy the surrounding nature.
The village is also known for its excellent mountain biking trails, catering to all skill levels. Both kids and adults can pedal through the stunning landscapes and experience the thrill of mountain biking. Zauchensee offers a delightful outdoor experience for everyone, with its charming village, stunning lake, and exciting activities making it an ideal destination for families seeking adventure and enjoyment amidst nature's beauty.
Conclusion
"Salzburg… is a mountain town with a rushing river running right through the center, everything in the rain various shades of green and brown."
-Jonathan Carroll
Austrian lakes provide families with numerous opportunities for outdoor adventures and lasting memories. From the serene Fuschlsee to the cultural charm of Hallstätter See, each lake has its unique appeal. These lakes offer swimming, boating, hiking, and breathtaking scenery, providing a wonderful escape from everyday life.
Traunsee and Achensee offer medieval castles and folklore legends, while Jägersee and Zauchensee are ideal for mountain biking adventures. With easy access from nearby cities and various activities for all ages, these lakes in Austria offer something for everyone. Pack swimsuits, hiking boots, and bikes for unforgettable family fun in the stunning Austrian lake regions.
FAQs
What are the nicest lakes near Salzburg?
The most excellent lakes near Salzburg include Wolfgangsee, Fuschlsee, Hallstätter See, and Traunsee, offering stunning scenery, water activities, and a peaceful atmosphere for a memorable visit.
What is the closest lake to Salzburg?
The closest lake to Salzburg is Mondsee, where you can rent an electric boat and immerse yourself in the beautiful surroundings. Renting a car is the best way to explore the Salzburg Lakes and make the most of your visit.
What is the most beautiful lake town in Austria?
Hallstatter See (Lake Hallstatt) is often considered the most beautiful lake town in Austria, with its stunning location at the base of the Dachstein mountains and its UNESCO World Cultural Heritage status, making it a truly captivating destination.
What is the biggest lake in Austria?
Lake Achensee, known as the "Sea of the Tyroleans," is the largest lake in Austria and one of the deepest in Europe, making it a must-visit destination for its impressive size and natural beauty.