Have you ever dreamed of fine dining in the comfort of your own home? As a foodie living or visiting Graz, your wish just came true. Now you can rent a private chef to cook an unforgettable meal tailored to your tastes right in your kitchen.
No more battling traffic or searching for parking to get a reservation at that hip new restaurant. No more waiting in line or dealing with noisy neighbors at close-quartered tables. Now the restaurant comes to you, and you get a front-row seat to all the culinary action.
Chef Martin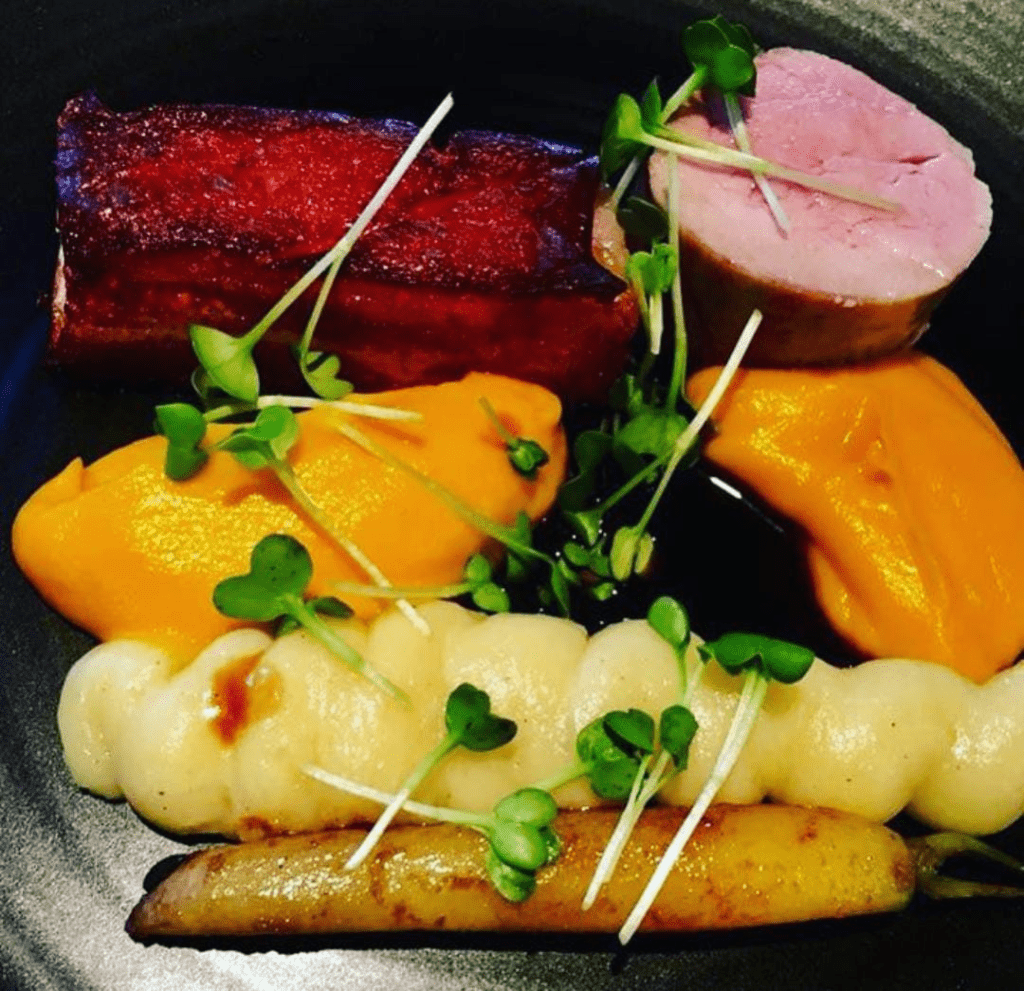 With over 15 years of experience cooking in upscale restaurants across Europe, Chef Martin specializes in gourmet French and Italian cuisine. He's available for private dinners, cooking classes, and small event catering. Chef Martin works with locally-sourced, organic ingredients and can accommodate most dietary restrictions.
KochKunst Catering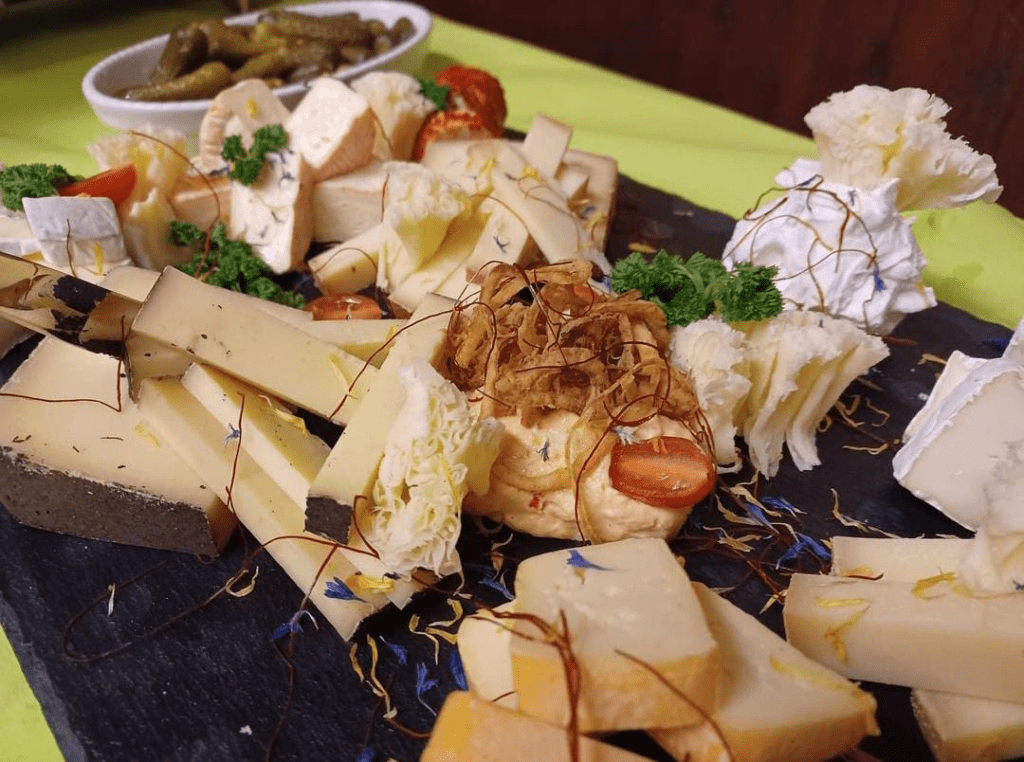 Chef Julia, a Graz School of Culinary Arts graduate, runs this full-service catering company. KochKunst offers casual brunches, elegant cocktail parties, and formal dinners for events large and small. Their menu focuses on traditional Austrian cuisine with a modern twist using regional specialties like pumpkin seed oil, Styrian lamb, and Graz potatoes.
Cook4You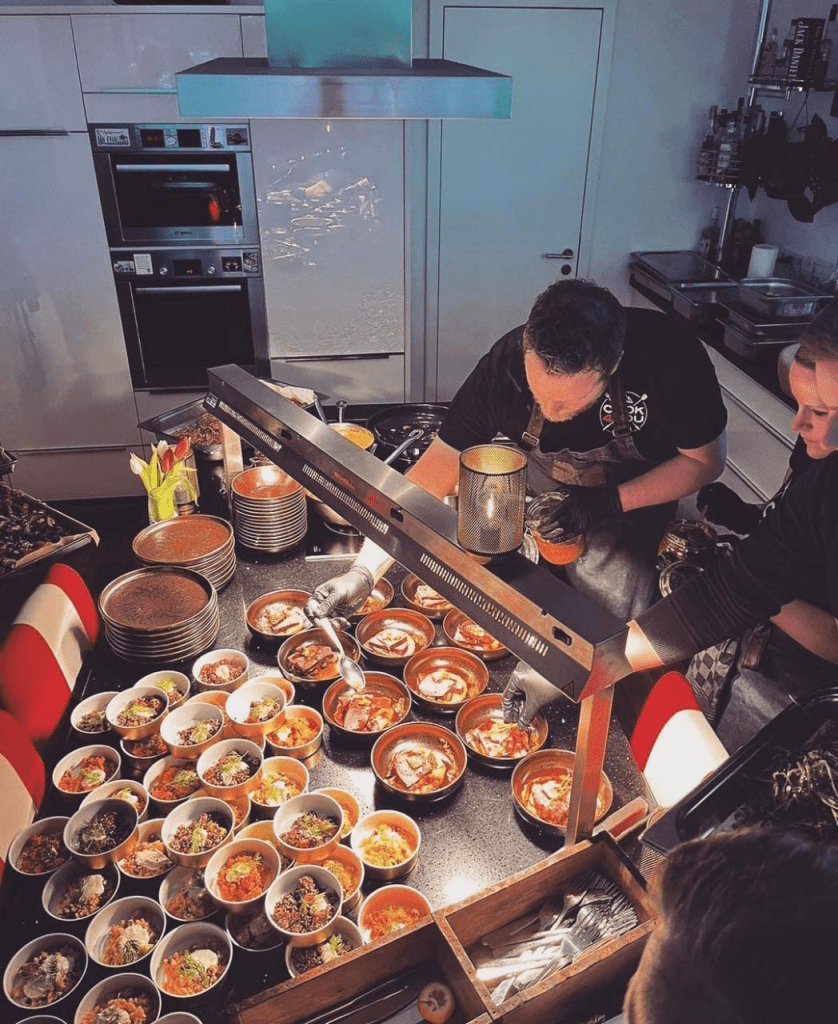 If you're on a budget, Cook4You is an affordable option. This group of professional cooks and caterers provides simple, homemade meals for everyday occasions and special events. They can prepare classic Austrian dishes and international fare or tailor a custom menu based on your tastes and dietary needs. Cook4You's services start at just €25 per person, including setup and cleanup.
Chef Sophie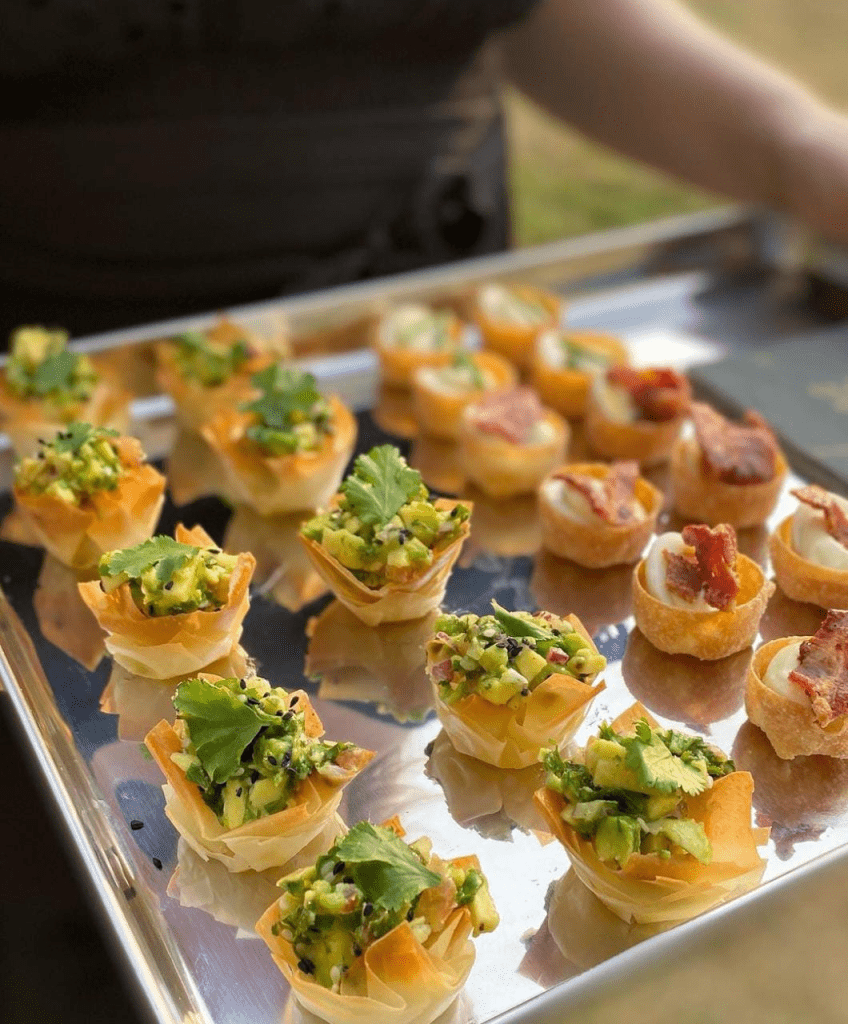 Chef Sophie is your go-to if you're seeking a culinary adventure that combines the best of different cuisines. With a diverse background and a passion for creative cooking, she crafts unique and memorable dishes. From private dinners to exciting themed events, Chef Sophie will elevate your dining experience to a new level. Treat your taste buds to an extraordinary fusion of flavors and embark on a gastronomic journey with Chef Sophie!
We Cook with Love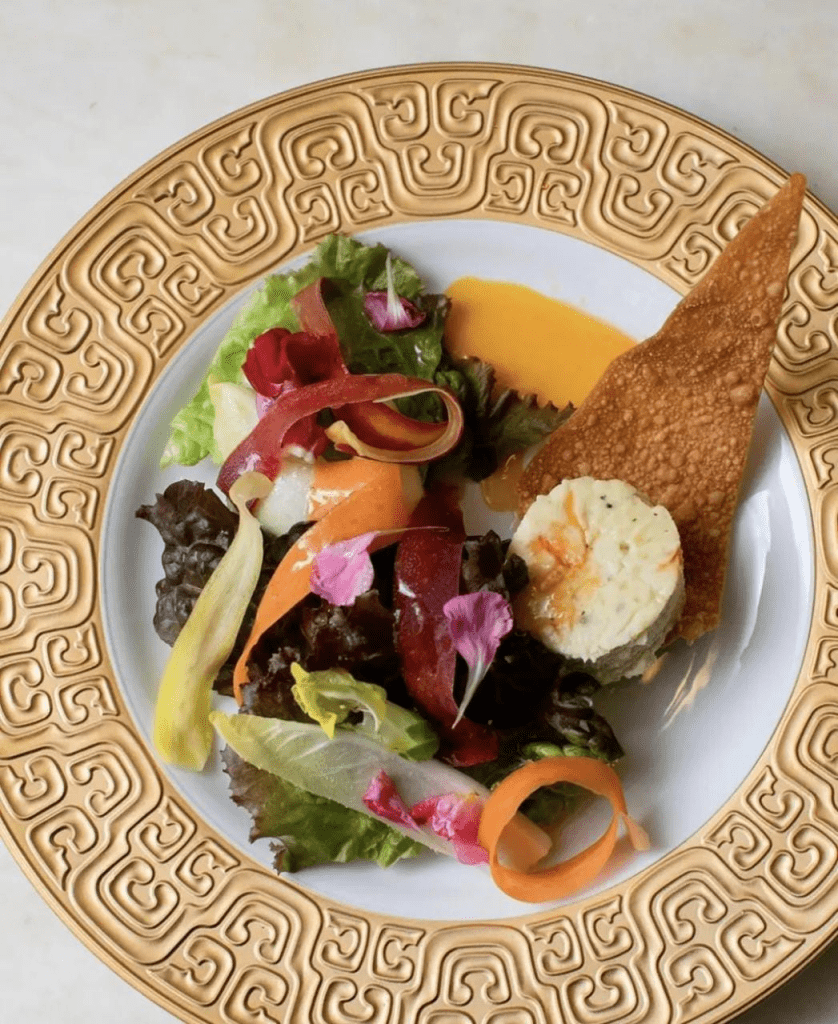 As the name suggests, We Cook with Love aims to provide a personalized experience for every client. Chef Markus and his team design bespoke menus featuring gourmet ingredients and artful presentations. While not the most budget-friendly option, We Cook with Love is ideal if you're looking to impress guests with an upscale private or corporate event. Menus start at €100 per person.
Also with Graz's vibrant food scene and wealth of culinary talent, you have your pick of skilled private chefs and caterers for any occasion. Browse their profiles, sample menus, and reviews to find a cook that matches your needs, tastes, and budget. A delicious bespoke meal is just a booking away!
Benefits of Hiring a Private Chef in Graz
Hiring a private chef in Graz has some significant benefits:
Customized Menu: Your Tastes, Your Needs
You get a customized menu based on your tastes and dietary needs. Whether you want a gourmet 5-course meal or just some simple home cooking, a private chef can deliver.
Chef Takes Care of Everything
A private chef also handles the shopping, prep work, and cleanup. No more slaving over a hot stove or scrubbing pots – your chef handles everything. They bring all the ingredients and tools needed and leave your kitchen sparkling after the meal.
Effortless Home Entertainment
Entertaining at home is a breeze with a private chef. No more stressing over what to make for guests or how long it will take. Your chef can whip up an impressive multi-course meal, buffet, or casual fare for any get-together. Your guests will be wowed without you lifting a finger.
Special Diets and Allergies Welcome
For those with special diets or allergies, a private chef is ideal. They can customize meals to be gluten-free, dairy-free, vegan, keto, or whatever your needs. No worrying about ingredients or cross-contamination.
Unparalleled Culinary Delights
Whether it's for a special occasion or just because hiring a private chef provides an unparalleled culinary experience. What could be better in the beautiful city of Graz, surrounded by friends and family with a gourmet meal made just for you? Treat yourself to a private chef and get a taste of luxury. Your belly will thank you!
Types of Cuisine and Meals Offered
"Cooking is like love made visible through flavors." – Tessa Kiros
You'll have plenty of cuisine options when hiring a private chef in Graz. Whether you have a taste for traditional Austrian fare or exotic international flavors, these cooks have you covered.
Traditional Austrian Cuisine
If you want an authentic taste of Styria, hire a chef specializing in traditional cuisine. They can prepare dishes like Schweinsbraten (roast pork), Knödel (dumplings), Apfelstrudel (apple strudel), or Topfenstrudel (sweet cheese strudel). A traditional meal with several courses is a perfect way to experience the local culture.
International Cuisine
Graz has a vibrant food scene influenced by its location in central Europe. Chefs offer cuisine from Italy, the Balkans, Germany, and beyond. You might enjoy a Mediterranean meal with antipasti, pasta, and tiramisu; or Balkan grilled meats with ajvar (roasted red pepper spread) and kaymak (garlic spread). A private chef can source high-quality, locally-sourced ingredients to create a unique culinary journey.
Fusion Cuisine
Some private chefs in Graz are known for unique "fusion" cuisine, blending flavors and cooking techniques from around the world. They may combine Austrian ingredients with Asian spices or Balkan grilled meats with Mexican salsas. Fusion cuisine is an excellent choice if you want to try something innovative.
From casual lunches to fine multi-course dinners, private chefs in Graz can create a memorable meal tailored to your tastes. Whether you crave Wiener schnitzel or pad thai, local flavors, or exotic fusions, a private chef will craft an experience you won't forget.
Pricing and Booking a Private Chef
If you're considering hiring a private chef in Graz, the price can depend on a few things. Let's see what to expect:
Having Fun with Friends: Affordable Options
You might pay around €50-70 per person for a casual dinner with friends. That's reasonable for a tasty 3-course meal using fresh, local ingredients.
Celebrating in Style: Fancy Occasions
A gourmet 4-6 course meal could cost €100-120 per person for special events like anniversaries or birthdays. It's a bit more pricey, but the experience is extraordinary!
Extras and Requests: What Could Add to the Cost
Some fancy dishes or unique ingredients like lobster may cost extra. If you need last-minute changes, there might be additional charges to consider.
Talking with Chefs: How to Plan
When you find chefs you like, talk to them about your event. Share details like how many guests, food preferences, and your budget. They'll give you price options for different menus.
Your Part as the Host: What You Need to Do
You need to make sure your kitchen is clean and safe for the chef to work in. If the chef comes from outside Graz, they might charge more for travel time.
Making It Official: Confirming the Booking
You can confirm the booking once you and the chef agree on the plan and cost. Often, chefs will ask for a deposit to hold the date.
Treasured Memories: Why It's Worth It
Hiring a private chef may be better than hiring a private chef, but it's fantastic for special moments. You'll create beautiful memories with your loved ones, and the experience is one of a kind!
What Is Rent a Cook Graz?
Rent a Cook Graz connects private chefs in Graz with people looking to hire a personal cook for an event or meal. Whether you want to impress guests at a dinner party or make everyday cooking easier, Rent a Cook has professional and vetted chefs to suit your needs.
What They Offer
Rent a Cook Graz offers private chefs for small or large events, cooking classes, personal meal preparation, or long-term private chef services. Their chefs can handle any cuisine, from traditional Austrian fare to international flavors. They aim to provide a premium experience tailored to your tastes and needs.
Why Use Rent a Cook Graz?
Hiring a private chef through Rent a Cook Graz has many benefits. A personal chef will do the shopping, cooking, and cleanup, saving you time and effort. They can also suggest menus, provide high-quality ingredients, and ensure a memorable culinary experience for you and your guests. For those with dietary requirements or restrictions, a private chef can customize meals to meet your needs.
Rent a Cook Graz thoroughly vets all chefs before adding them to the roster. You can browse chef profiles on their website, read reviews from previous clients, and find a chef whose culinary style matches your preferences. Once you book a chef, they will contact you to discuss the details of your event and create a tailored menu within your budget.
Rent a Cook Graz provides a convenient way to hire experienced private chefs in Graz for a special occasion or to make life easier. Enjoy a gourmet meal and personalized service without the hassle of shopping, prepping, cooking, or cleaning up yourself. Your private chef – what could be better than that?
Private Chefs Ready to Delight Your Taste Buds!
Graz has plenty of talented private chefs available for hire. Whether you're looking for a personal chef to cook an intimate dinner for two or catering a large party, these culinary pros have you covered. You can easily search for private chefs on Instagram or facebook because many of them showcase their work there as they often don't have websites. Here are some of them:
Conclusion
"Good food is the foundation of genuine happiness." – Auguste Escoffier
That's the beauty of renting a private chef in Graz. You get to sit back, relax, and enjoy a gourmet meal in the comfort of your home without lifting a finger—no more slaving over a hot stove or scrubbing piles of dirty dishes after your guests have left. Let someone else cook and clean for you so you can focus on what matters – enjoying delicious food with great company.
If you're hosting a special event, want to treat yourself for a night, or need a break from cooking duties, renting a private chef is a luxurious solution. So go ahead, put your feet up, and rent a cook in Graz. You deserve it!
FAQs
Do I have to provide the ingredients?
Yes, as the host, you will provide all the ingredients for the meal. The chef will provide tools, skills, and expertise. Discuss the menu in advance so you know exactly which ingredients to have.
How much does it cost to rent a private chef?
Costs vary depending on the chef's experience, the menu's complexity, and the number of guests. You can expect to pay between €50 to €200 per hour. Many chefs charge a flat rate for a set menu. The total cost for a multi-course meal for 6-8 people ranges from €300 to €1000.
Can the chef accommodate dietary restrictions or preferences?
Absolutely. When booking a private chef, discuss any dietary needs, restrictions, or preferences so they can craft a tailored menu. Options like vegetarian, vegan, gluten-free, nut-free, or paleo are easily accommodated when planned.
Will the chef clean up afterward?
Most private chefs will clean up after preparing and serving the meal as part of their service. However, you will still need to provide trash and compost removal. It is customary to leave a gratuity for the chef, especially if they go above and beyond to leave your kitchen sparkling.
Can I watch the chef cook?
Yes, one of the benefits of hiring a private chef is watching, learning, and interacting with them while they cook. Many home cooks hire a chef to pick up tips and new cooking techniques. Feel free to ask questions and engage with your chef – they are there to provide an enjoyable culinary experience for you and your guests.