Salzburg, known as the "Jewel of Austria," is a city brimming with rich history, cultural heritage, and breathtaking landscapes. To truly immerse yourself in the wonders of this captivating destination, renting a car in Salzburg proves to be an excellent choice.
With its convenience and flexibility, you can embark on an unforgettable adventure, exploring the city and its surrounding areas at your own pace. This article will provide all the details about car rental in salzburg. 
Here are a few well-known car rental companies that operate in Salzburg:
1. Europcar:
Europcar is a reputable car rental company with a global presence. They offer many vehicles, including compact cars, sedans, SUVs, and minivans. Europcar often provides competitive Pricing and various options for insurance coverage and additional services.
Customer Rating – 9.2
Website: https://www.europcar.com/en-us
2. Hertz:
Hertz is a well-established car rental company in numerous locations worldwide. They offer diverse vehicles, including economy cars, luxury vehicles, and SUVs. Hertz frequently provides competitive rates and offers promotions and discounts that can help you save on your rental.
Customer Rating – 8.8
Website: https://www.hertz.com/rentacar/reservation/
3. Sixt:
Sixt is another renowned car rental company with a strong presence in Salzburg. They offer a variety of vehicles suitable for different travel needs and budgets. Sixt is known for its transparent pricing structure and often provides competitive rates and flexible rental options.
Customer Rating – 8.8
Website: https://www.sixt.com/betahome/#/
4. Avis:
Avis is a globally recognized car rental brand that operates in Salzburg. They offer a range of vehicles, from compact cars to premium models, and often provide competitive Pricing and special offers. Avis is known for its customer service and quality fleet of vehicles.
Customer Rating – 7.7
Website: https://www.avis.com/en/home
5. Budget:
Budget is a famous car rental company offering affordable rates without compromising quality. They have a range of vehicles available for rent, including economy cars and larger models. Budget often provides competitive Pricing and promotional offers that can help you find an affordable rental option.
Customer Rating – 8.8
Website: https://www.budget.com/en/home
6. Fox Autorent:
Fox Autorent is a well-established car rental company in Salzburg. They offer a range of vehicles, including economy cars, compact cars, and larger models. Fox Autorent is known for its competitive Pricing and transparent rental policies. They often provide affordable options for budget-conscious travelers.
Customer Rating – 9.0
Website: https://foxautorent.com/en/
7. Alamo:
Alamo is a famous car rental company with a strong presence worldwide. They offer a variety of vehicles to suit different travel needs, from economy cars to SUVs. Alamo is known for its competitive rates, excellent customer service, and straightforward rental process. They often provide discounts and promotional offers to help you find an affordable rental option.
Customer Rating – 8.8
Website: https://www.alamo.com/en/home.html
8. Enterprise:
Enterprise is a reputable car rental company in Salzburg and numerous other locations. They offer a wide selection of vehicles, including economy cars, sedans, SUVs, and minivans. Enterprise is known for its competitive pricing, reliable service, and flexible rental options. They often provide special deals and discounts for extended rentals or bookings.
Customer Rating – 8.7
Website: https://www.enterprise.com/en/home.html
When searching for competitive and affordable rental cars in Salzburg, it's advisable to compare prices, read customer reviews, and check for any ongoing promotions or discounts on the websites of these car rental companies. Also, booking your car rental in advance and being flexible with travel dates often result in better deals and lower rates.
Here are some car models that are commonly available in the budget or economy category:
1. Volkswagen Polo:
The Volkswagen Polo is a compact car known for its fuel efficiency and affordability. It offers a comfortable ride and is suitable for navigating Salzburg's city streets.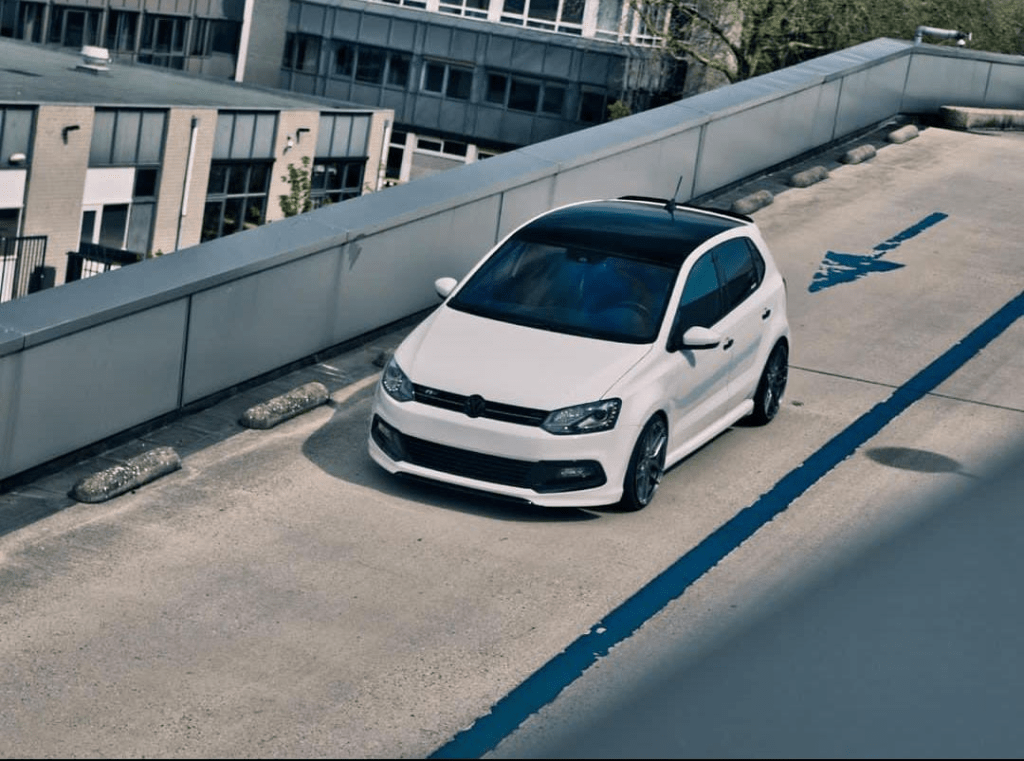 "Sleek and Stylish Volkswagen Polo Car"
2. Opel Corsa:
The Opel Corsa is another compact car often available at budget-friendly rates. It offers good fuel economy, practicality, and ease of maneuverability.
"Efficient and Versatile Opel Corsa Car"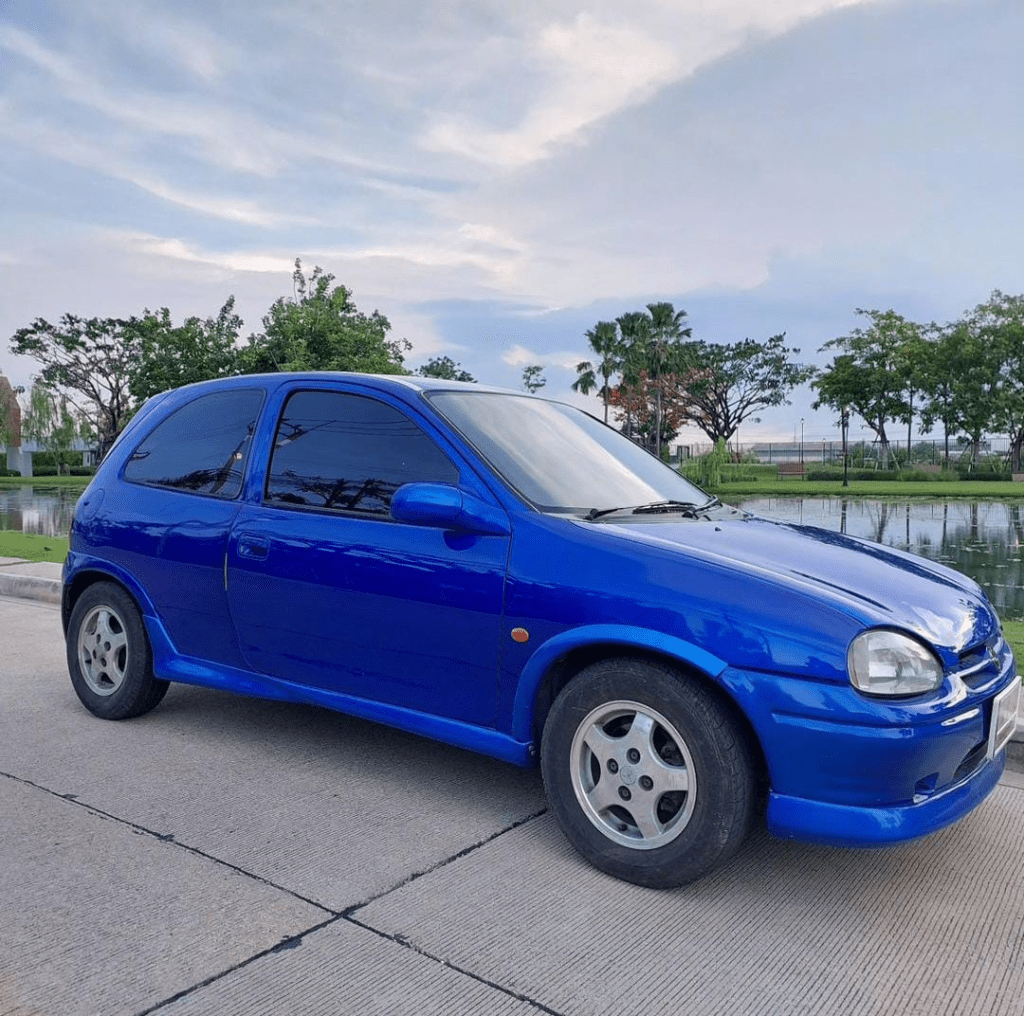 3. Ford Fiesta:
The Ford Fiesta is a popular choice in the economy car segment. It combines affordability with a fun-to-drive nature and offers a range of features and technology.
"Sleek and Sporty Ford Fiesta Rental Car"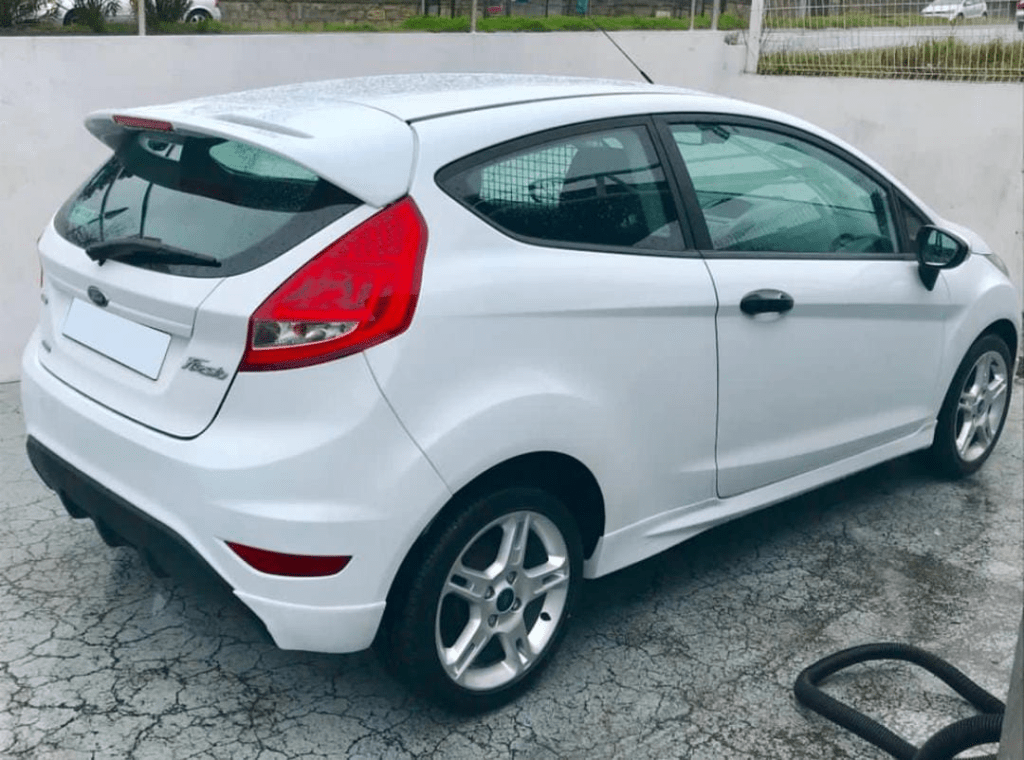 4. Hyundai i20:
The Hyundai i20 is a reliable and affordable option. It provides a comfortable interior, decent cargo space, and good fuel efficiency, making it a practical choice for budget-conscious travelers.
"Efficient and Practical Hyundai i20 Rental Car"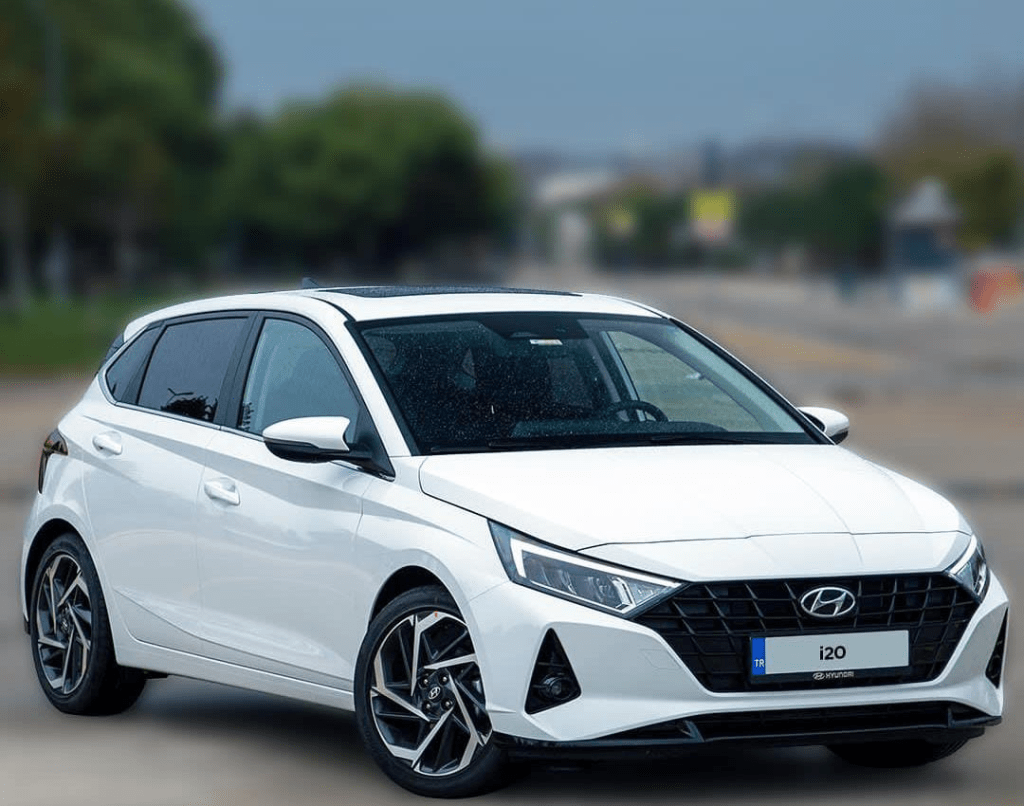 5. Skoda Fabia:
The Skoda Fabia is a compact car known for its value for money. It offers a spacious cabin, efficient engines, and a comfortable ride, making it a cost-effective option for exploring Salzburg.
"Stylish and Versatile Skoda Fabia Rental Car"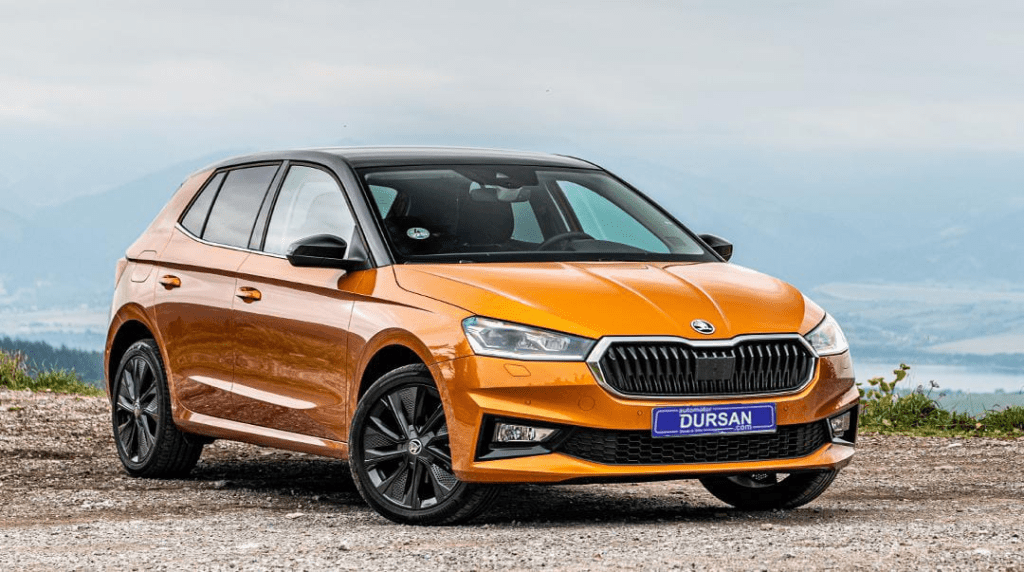 Note: Please note that car availability may vary based on the specific location and the time of your rental. It is recommended to contact the rental companies directly or check their websites for the most up-to-date information and availability.
Online Booking Process
The booking process for a rental car typically involves the following steps:
Research and compare options.
Book online with your chosen company or travel agency.
Select vehicle type and optional extras.
Review and confirm booking details.
Provide payment information.
Receive confirmation voucher via email.
Prepare necessary documents and review rental policies.
Pick up the car at a designated location.
You can easily book a rental car for your trip by following these steps.
How do you pick up and return a rented car?
Picking Up a Rental Car
Ensure you have the required documents, including your booking confirmation, passport, driver's license, and credit card in the main driver's name.
At the designated pickup location, such as the airport, you'll either be met by an employee who will guide you to their office, or you'll locate the rental company's desk yourself.
Present your documents to the rental company, who will verify them and check your credit card for the deposit.
Once everything is confirmed, you'll receive the car keys and directions to where the car is parked nearby.
Before driving off, carefully inspect the vehicle for any existing damages and ensure they are documented. Take timestamped photos as well for your records.
If needed, familiarize yourself with the car's features and ask any questions before leaving the pickup location.
Dropping Off a Rental Car
Find the specific drop-off location and directions, which may be the same as the pick up location or in a different area.
Upon returning the car, an employee from the rental company will inspect it for any new damages in your presence.
If no new damages are found, the check-in process will indicate that the car has been returned in the same condition.
Check the trunk and glove compartment to ensure you haven't left any personal belongings behind.
Complete any necessary paperwork or payment obligations, such as refueling the car if required.
You're then free to leave the rental car location and proceed with your onward journey.
By following these steps, you can have a smooth experience picking up and dropping off your rental car. Remember to communicate with the rental company if you have any questions or concerns throughout the process.
Renting a Car at Salzburg Airport
Salzburg Airport, Austria's second-largest international airport, is just a short drive west of the city's renowned old district and not far from the southern German border. With direct flights from London Gatwick, London Heathrow, London Luton, London Stansted, Manchester, Liverpool, Birmingham, East Midlands, Edinburgh, and other U.K. airports, the airport serves about 2 million passengers annually.
"Driving through the charming streets of Salzburg, the city reveals its hidden treasures at every turn." – Benjamin Harris.
This airport is a particular and practical pickup point for anyone willing to participate in both summer and winter sports activities or visit the lovely Baroque city center thanks to breathtaking views of the city and the Austrian Alps from the plane. The car rental desks are only a short distance from the airport terminal building.
Renting a car at Salzburg Airport provides the freedom and flexibility to discover Salzburg's stunning landscapes and cultural attractions, and neighboring regions. Plan, choose a reliable car rental company, and enjoy a hassle-free rental experience at Salzburg Airport. Here are some details of car rental at Salzburg airport:
Salzburg Airport W. A. Mozart (SZG)
Website: salzburg-airport.com
Address: Innsbrucker Bundesstraße 95, 5020 Salzburg, Austria
Telephone: +43 66 285 800
Taxi in Salzburg
Although locating a taxi in Salzburg is simple, you should only take one when absolutely essential because the cost can mount up. The base ticket is 3.50 euros, or around $3.36, plus additional charges based on distance traveled and maybe waiting time.
Taxi drivers charge more for their services at night and on weekends. Before getting into a cab, settle on a fare. You should also ask your hotel's management about the usual rates to and from various locations.
Here is the list of some taxi company salzburg:
Salzburg Taxi
Website: www.salzburgtaxi.at
Phone: +43 662 8161
Taxi Salzburg 24
Website: www.taxisalzburg24.at
hone: +43 676 777 9999
Taxi 24 Salzburg
Website: www.taxi24salzburg.at
Phone: +43 664 877 4949
Taxi Airport Salzburg
Website: www.taxi-airport-salzburg.com
Phone: +43 662 843 883
Taxi Salzburg Service
Website: www.taxisalzburgservice.at
Phone: +43 664 140 0404
Tips for driving your rental car in Salzburg
Here are some tips for driving your rental car in Salzburg:
Familiarize Yourself with Local Traffic Laws: Before hitting the road, familiarize yourself with Salzburg's traffic laws and regulations. Pay attention to speed limits, traffic signs, and parking regulations to avoid fines or penalties.
Obtain a Map or Use GPS: Ensure you have a reliable map or use a GPS navigation system to navigate around Salzburg. Familiarize yourself with the major roads, highways, and landmarks to make your driving experience smoother.
Follow Parking Rules: Be mindful of parking regulations in Salzburg. Pay attention to designated parking areas, parking meters, and parking signs to avoid any parking tickets. Some sites may have time restrictions or require parking permits, so always check the signage before leaving your vehicle.
Be Prepared for Narrow Streets: Salzburg's historic city center is known for its narrow streets and limited parking spaces. Take extra caution when driving through these areas, watch out for pedestrians, and be patient when maneuvering your rental car in tight spots.
Watch Out for Trams: Salzburg has a tram network in certain areas. Stay alert and watch for tram tracks when driving, especially when making turns or changing lanes. Avoid driving on tram tracks, as it is not permitted and can be dangerous.
Be Mindful of Bicyclists: Salzburg is a bike-friendly city, and you will often encounter cyclists on the roads. Give cyclists enough space, and always check your mirrors and blind spots before changing lanes or making turns.
Take Note of Toll Roads: If you plan to travel on highways or certain roads in Austria, be aware that there may be tolls. Familiarize yourself with the toll system and ensure you have the necessary means of payment, such as cash or a toll transponder if applicable.
Drive Safely and Responsibly: Always prioritize safety while driving. Observe speed limits, use your seatbelt, and avoid distractions. Be courteous to other drivers, follow traffic signals, and maintain a safe distance from the vehicle ahead of you.
Following these tips, you can have a safe and enjoyable driving experience in Salzburg while exploring the city and its surrounding areas with your rental car.
Selection of Cars
"Renting a car in Salzburg is like unlocking the doors to a world of wonder and adventure." Emily Turner
When renting a car in Salzburg, many well-maintained vehicles are available to cater to various needs and preferences. Reputable car rental companies in Salzburg take pride in offering a diverse fleet that can accommodate solo travelers, families, and larger groups.
For those looking for compact and fuel-efficient options, there are compact cars perfect for navigating the city streets and parking in Salzburg's narrow lanes. These cars are economical and easy to handle, making them an ideal choice for urban exploration.
If you're traveling with family or friends and require more space, spacious sedans, and minivans are available for rent. These vehicles offer ample legroom and storage space, ensuring a comfortable journey for everyone. They have modern features and amenities, providing a smooth and enjoyable ride.
For adventurers seeking to explore the stunning landscapes surrounding Salzburg, car rental services offer rugged SUVs and crossover vehicles. These sturdy and versatile vehicles are designed to handle different terrains and provide better traction. Their spacious interiors and superior handling capabilities make them well-suited for venturing into the picturesque countryside and mountainous regions near Salzburg.
In addition to the variety of vehicle types, car rental companies often offer choices in terms of transmission, such as automatic or manual, allowing you to select the option that suits your preference and driving skills.
Whether you're a solo traveler, a family, or a group of friends, renting a car in Salzburg gives you the flexibility to choose the vehicle that best fits your needs and ensures a comfortable and enjoyable journey throughout your visit.
By offering a wide range of well-maintained vehicles, car rental services in Salzburg strive to provide customers with options that cater to their specific travel requirements and preferences. The availability of diverse cars ensures that you can find the perfect match for your Salzburg adventure, enhancing your overall experience in this remarkable city.
Affordable Pricing
When renting a car in Salzburg, you'll be pleased to discover that the Pricing is competitive and affordable. First, let's find some top car rental companies in Salzburg; then, I will guide you about special offers, discounts, or packages available.
Conclusion
"A car rental in Salzburg is the key to exploring the region's breathtaking landscapes and immersing yourself in its rich history." – Sophia Anderson.
In Salzburg, renting a car gives you convenience, flexibility, and the freedom to see the city and its surroundings at your speed. To meet various travel needs and tastes, car rental businesses in Salzburg offer a large selection of well-maintained vehicles. Reputable companies give promotions, discounts, and special deals, and Pricing is competitive and reasonable.
The rental car pickup location is Salzburg Airport, and the reservation procedure is simple. It's essential to be familiar with Salzburg's traffic laws, get a map, and observe parking regulations when driving a rental car in Salzburg. Renting a car in Salzburg is an easy and cost-effective method to take in all these fantastic town offers.
FAQs
Do I need an international driver's license to drive in Austria?
Yes, an international driver's license is required to drive in Austria if your driver's license is not in German or has no European Union format. It is recommended to carry both your valid driver's license from your home country and an international driver's license when driving in Austria as a foreigner.
Do you need a car in Salzburg?
A car is optional for Salzburg as the city has an efficient public transportation system. However, car renting can offer more flexibility and convenience for exploring remote areas and the countryside. Ultimately, car needs depend on your specific travel plans and preferences.
Is it easy to drive in Salzburg?
Driving in Salzburg can be relatively easy, with well-maintained roads and clear signage. However, navigating the city center's narrow streets and finding parking can take time and effort. Familiarizing yourself with local traffic laws and being cautious of pedestrians and cyclists is essential for a smooth driving experience.
Is Uber available in Salzburg?
You can indeed use Uber in Salzburg and even reserve a ride in advance. It is always best to check the Uber app or consult local sources for the most up-to-date and accurate information on the availability and features of Uber in Salzburg.