Linz Gym is a unique and exciting fitness centre in the heart of Linz, Austria. Whether you want to get in shape, stay healthy, or have fun, Linz Gym has something for everyone. Their state-of-the-art facilities and experienced instructors provide various classes and activities to meet your needs.
From strength training to yoga, they offer a variety of fitness and wellness programs to help you reach your goals. Their friendly and knowledgeable staff will help you get the most out of your workout and ensure your experience is enjoyable and rewarding. Experience the difference at Linz Gym – Fitness, Wellness & Fun!
As the famous saying goes, "The journey of a thousand miles begins with a single step" – Lao Tzu. Start your fitness journey right with one of the best gyms in Linz!
Florida – Fitness Linz
Florida – Fitness Linz is a modern fitness centre in Linz, Austria. They offer a variety of services to help people get healthier and fitter. They have general fitness training, programs to strengthen muscles and reduce fat, special training to improve posture and back Health, and even a relaxing sauna and solarium.
They also have fun classes like Hula Hoops and yoga. The trainers, some experts, help people reach their fitness goals. Whether you're a beginner or experienced Florida – Fitness Linz has something for everyone to stay healthy and feel good.
Address: Rintstraße 24/26, 4030 Linz, Austria
Phone: 0690 / 102 110 65
Website: https://www.fitnessstudio-linz.at
LENBOX fitness boxing
Lenbox Fitness Boxing is a special place for personal training that helps people get stronger and healthier. They have quick workouts that make you feel better and improve your fitness. They use boxing in their training to make it fun and effective.
You can go with a friend; they even give you gloves and wraps. The place is fantastic and comfy, and they offer drinks to keep you refreshed. They want to make fitness boxing awesome in Austria and give you a great experience.
Address: Wiener Strasse 207, 4020 Linz, Austria
Phone: 0251 9811578430
Website: https://www.lenboxfitnessboxing.com
John Harris Fitness Donaupark Linz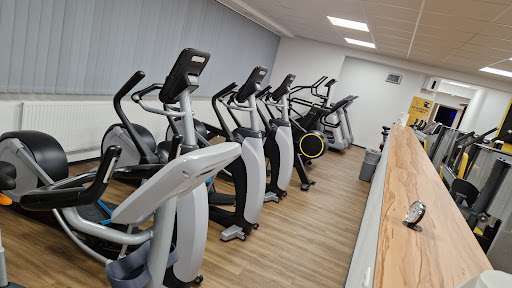 Welcome to John Harris Fitness, the top fitness studio in Austria. With locations in Vienna, Linz, and Graz, they offer a fantastic place to get healthy and fit. Their expert trainers help you with weight loss, muscle building, and more. They have excellent equipment for strength and cardio training.
Plus, they have pools, saunas, and relaxation areas to chill after a workout. Whether you want to do yoga, dance, or intense workouts, they have a variety of fun classes. They even offer unique beauty treatments and a lovely lounge to relax. Becoming a member is like investing in your Health; their friendly team is ready to help you find the best plan for your needs.
Address: Untere Donaulände 21-25, 4020 Linz, Austria
Phone: +43 1 587 37 10 55
Website: https://www.johnharris.at
health – medizinisches training gmbh
At Health-Medical Training, Elisabethina Linz believes that training can invigorate your body and soul, regardless of age. Being healthy means maintaining your well-being, and for many, healthy training acts like a form of medicine, especially after injuries, surgeries, or rehabilitation. Their studio provides an excellent environment for actively promoting your Health, personalized to your age, fitness level, and experience.
Their team of expert fitness professionals, including sports scientists, training therapists, and fitness trainers, is here to guide you through your training journey. They adapt your training plan regularly to your progress and goals, ensuring you get the best support. Join them at Health for a unique and one-of-a-kind fitness experience.
Address: Museumstraße 31, 4020 Linz, Austria
Phone: 0699 1819 3025
Website: https://www.health-mt.at/
Mrs.Sporty Linz-Urfahr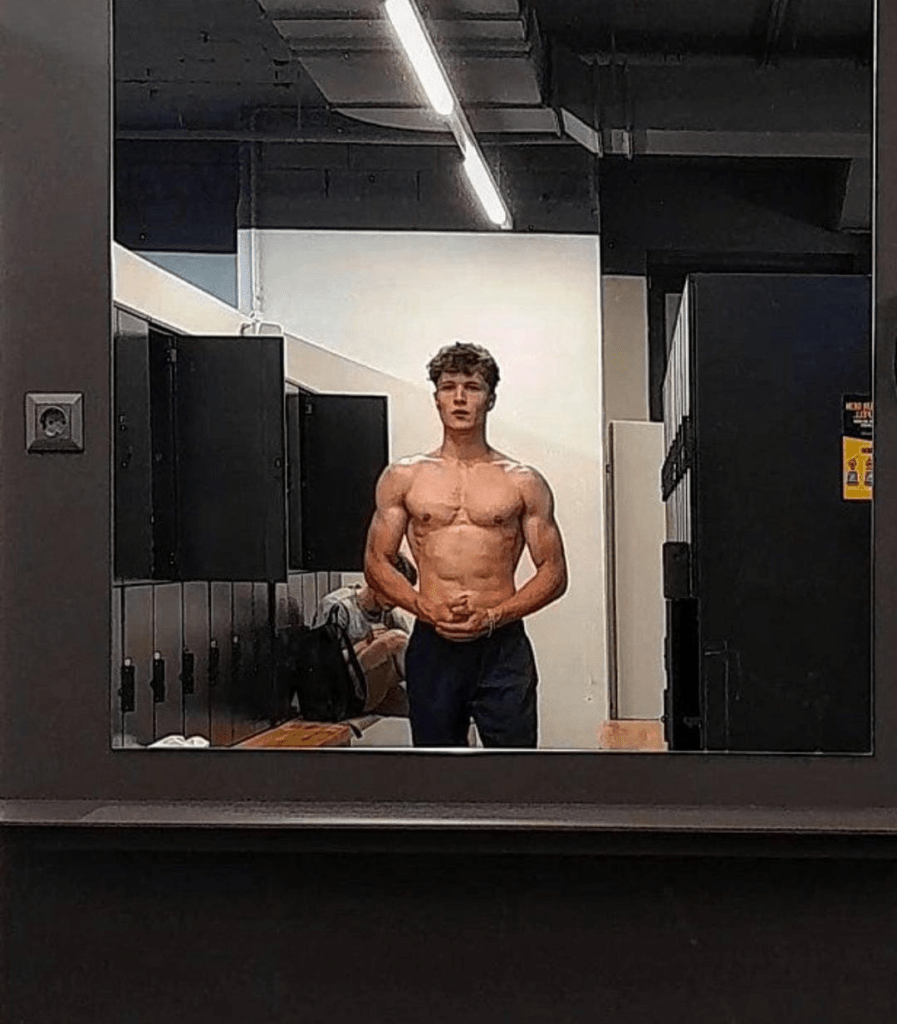 Mrs Sporty Linz-Urfahr offers a complete fitness experience tailored to your needs. You can enjoy long opening hours and convenient well-being options with flexible memberships. Their 30-minute workouts, done 2-3 times a week, are efficient and effective. The club is dedicated to women of all ages, providing specialized training that supports various fitness goals.
They offer diverse programs, including functional full-body training, pelvic floor exercises, and more in the club, online, and outdoors. The club's expert team ensures your training plan matches your fitness level and goals. Join now and discover how Mrs Sporty can help you achieve your fitness and health objectives.
Address: Hauptstraße 83-85, 4040 Linz, Austria
Phone: 0732 263111
Website: https://www.mrssporty.at/club/linz-urfahr/
Fitnessstudio Mühlviertel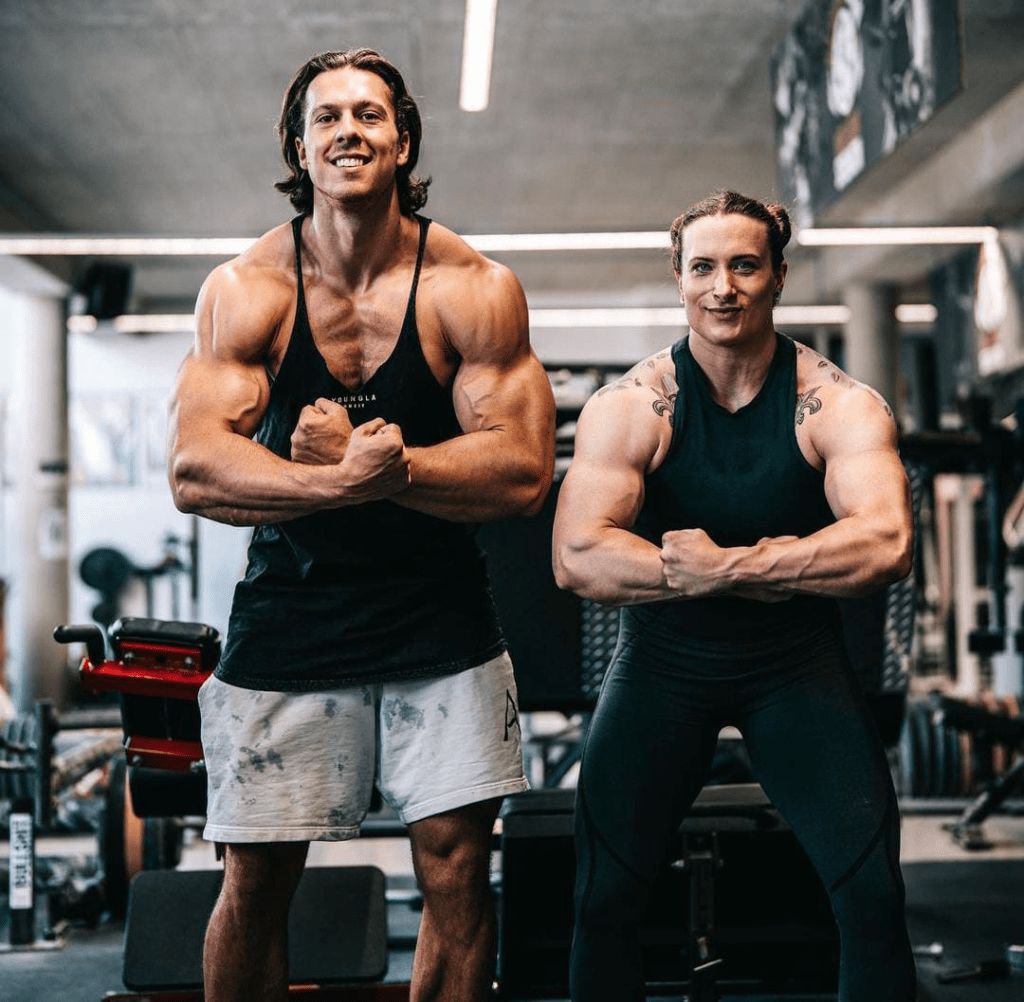 Fitnessstudio Mühlviertel in Linz/Urfahr, where fitness meets personalized care. They have dedicated trainers ready to support your fitness journey, offering tailored training plans catering to your specific goals.
Whether you're looking for the Pensionisten Spezial, Friends Spezial, or Standard Aktion packages, they focus on making your fitness experience enjoyable and effective. Join their friendly community and discover a place where your well-being comes first.
Address: Leonfeldner Str. 77, 4040 Linz, Austria
Phone: + 43 699 / 109 84 94 7
Website: https://www.fitnessstudio-muehlviertel.com/
HappyFit Fitnessstudio Linz Dornach | Urfahr
Discover HappyFit, the #1 fitness studio near you, with 22 locations in Austria, 5 in Germany, and 2 in Brazil. Their mission is to provide premium quality fitness at an affordable price, making it accessible for everyone to achieve fitness, vitality, and well-being. At selected HappyFit spots, you can enjoy not only a variety of fitness equipment and training options but also amenities like
Finnish and infrared saunas, water massage beds, and BEMER mats for vascular therapy.
Explore leisure arenas, extensive course programs, ladies' training areas, top-notch equipment, and perks like all-you-can-drink fitness drinks, free Wi-Fi, and parking. With HappyFit, you'll have everything you need to reach your fitness goals in a welcoming environment.
Address: Freistädter Str. 336, 4040 Linz, Austria
Phone: +43 732 931627
Website: https://www.happyfit.eu
Newform-Fitness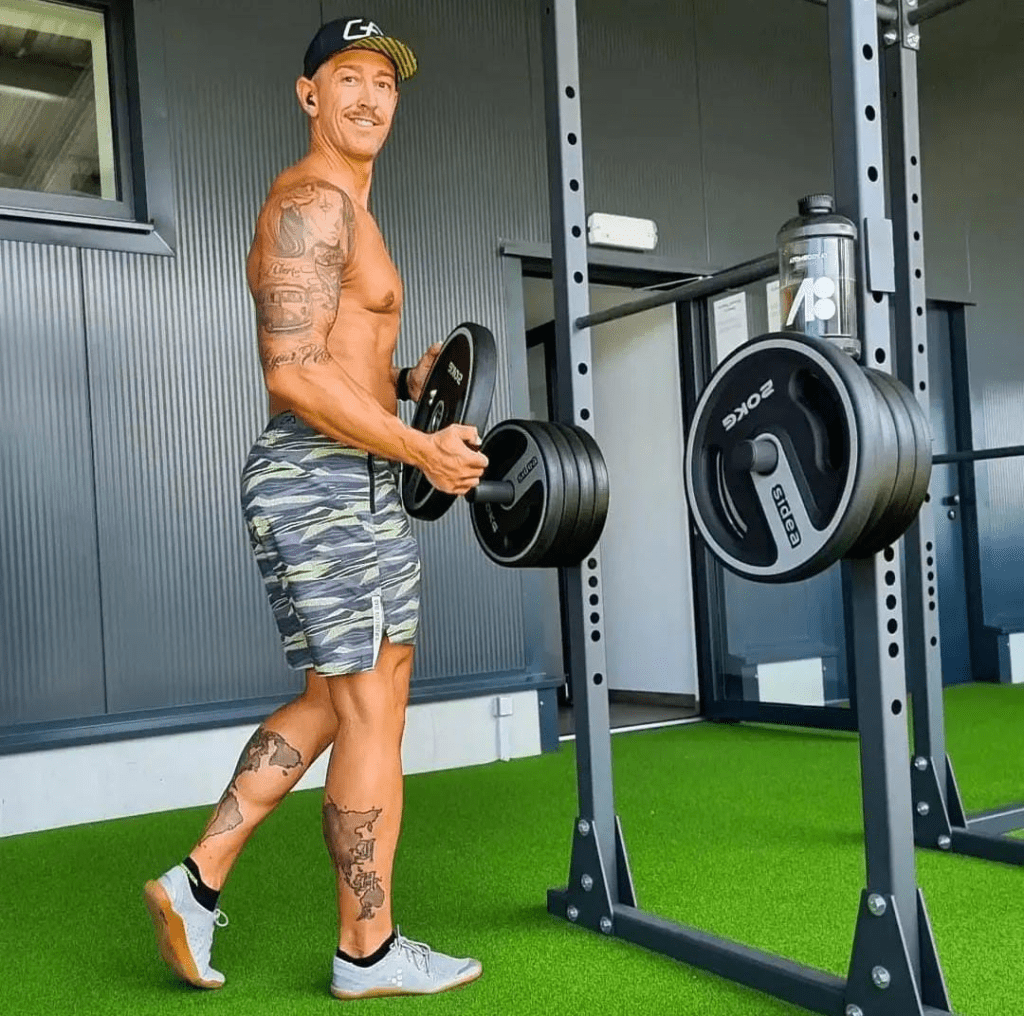 Newform Fitness is your fitness destination in Bad Hall, Linz, and Steyr. Since 2015, they've been dedicated to enhancing your well-being through tailored fitness services. Their state-of-the-art facilities house a range of advanced equipment for every workout style.
Experienced trainers provide guidance and support to help you reach your fitness goals. Stay updated on their offerings through Facebook. Newform Fitness is your pathway to a healthier, fitter you.
Address: Lunzerstraße 74, 4030 Linz, Austria
Phone: +43 732 300040
Website: https://www.newform-fitness.at
High5 Gym Linz
McFIT Linz-Innenstadt, where they're dedicated to supporting your fitness journey. The gym, open daily from 8 am to 12 am, offers flexible membership options, including Standard and Flex plans, tailored to your schedule. You'll find various cardio, strength training equipment, and Group Workout sessions, ensuring a diverse training experience.
If you're looking for personalized guidance, their Training sessions with independent trainers are available to assist you. Stay connected with the McFIT App, accessible on iOS and Android, for class schedules and gym updates. Join their fitness community and let them help you achieve your fitness goals.
Address: Landstraße 40, 4020 Linz, Austria
Phone: +43 732 772574
Website: https://www.mcfit.com/at/studios/studiosuche/studiodetails/studio/linz-innenstadt/
Raed Box CrossFit Linz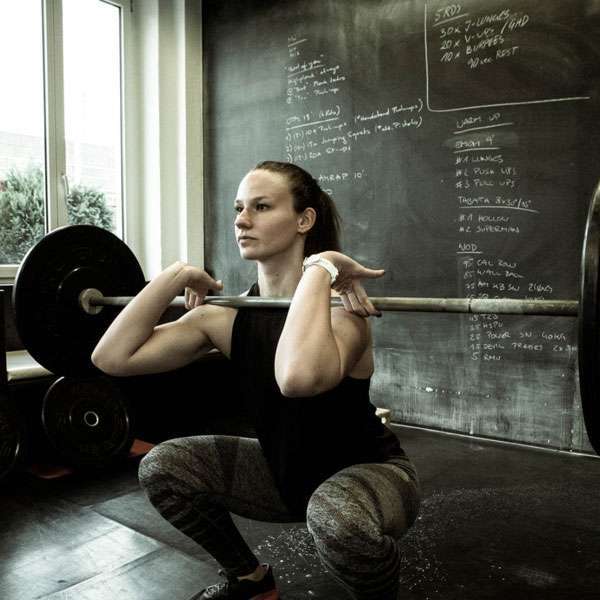 Raed Box in Linz where they offer high-quality cross-training suitable for every fitness level. Their dynamic group training ensures an enjoyable workout experience while helping you achieve your fitness goals. Whether you're new to exercise or a seasoned athlete, they invite you to a free trial session to experience Raed Box's motivating and supportive environment.
Their enthusiastic team of fitness enthusiasts is dedicated to sharing their knowledge and guiding you towards success. Join them for a trial training session at Friedhofsstraße 4, 4020 Linz, and discover a new way to reach your fitness potential. Stay connected by registering for news and offers and learn more about their classes, membership options, and merchandise.
Address: Friedhofstraße 4, 4020 Linz, Austria
Phone: +43 664 7932545
Website: https://www.raedbox.eu/
Kieser Training Linz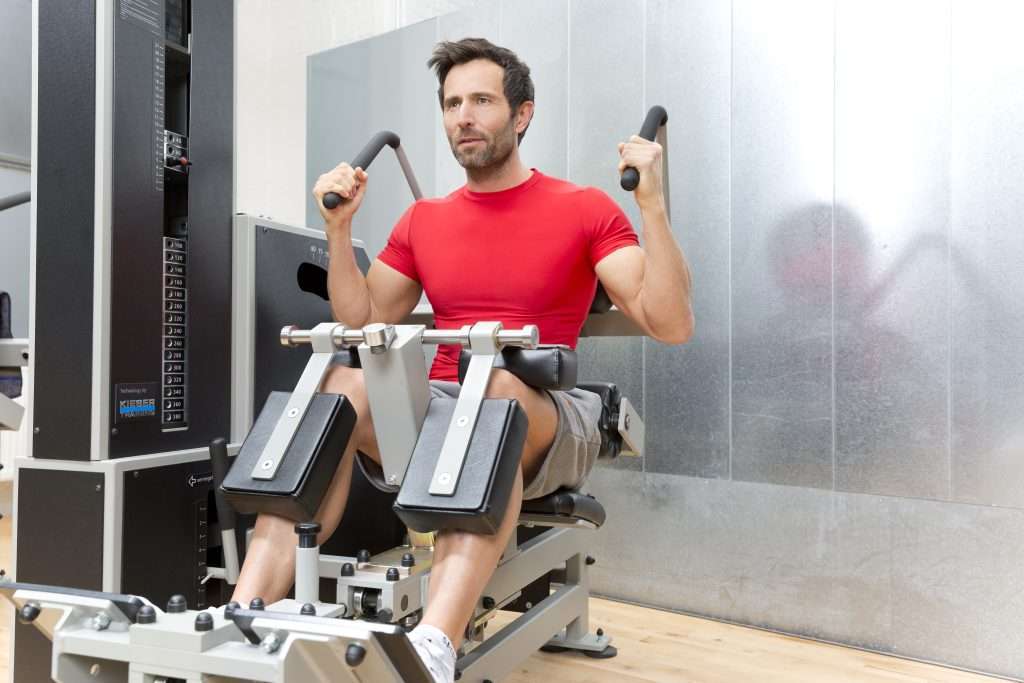 Kieser Training offers focused strength training through the Kieser Method, with 2x 30-minute weekly sessions. Their approach includes powerful proprietary machines and exercises that target all body regions, complemented by precise measurement techniques for practical training.
The initial 10 training sessions are carefully guided to ensure progress. Kieser's expertise spans various health topics, from back health and sports preparation to everyday fitness, weight loss, and pelvic floor exercises. Stay informed about their current offerings, prices, and testing options. Join Kieser for a trial and experience their commitment to helping you achieve your fitness goals.
Address: Hamerlingstraße 44, 4020 Linz, Austria
Phone: +43 732 660166
Website: https://www.kieser-training.at/stu
Fitness is about the body and the journey of self-discovery and growth. Ralph Waldo Emerson wisely said, 'The first wealth is health.' Embark on your wellness journey with us and enrich your life in body and spirit.
Conclusion
In conclusion, the Linz, Austria gyms offer various fitness options tailored to your needs. You can take steps towards a healthier lifestyle with modern facilities, expert trainers, and diverse programs. As the saying goes, "A healthy body is a guest chamber for the soul."
Each gym provides a unique space to invest in your well-being and discover the transformative power of fitness. So, choose the one that resonates with you and start your journey towards a better you.
FAQs
What are the membership options at Gym Linz?
Gym Linz offers monthly, quarterly, annual, student, and family memberships. You can also buy day passes or 10-visit passes.
What are the hours of operation at Gym Linz?
Gym Linz is open from 6 am to 10 pm, 7 days a week. The reception desk is open from 8 am to 8 pm, 7 days a week.
What kind of equipment does Gym Linz have?
Gym Linz has cardio, strength training, and group fitness equipment. This includes treadmills, ellipticals, stair climbers, rowing machines, free weights, weight machines, spin bikes, yoga mats, Pilates reformers, and group fitness studios.
Do I need to book a personal trainer at Gym Linz?
You don't need to book a personal trainer at Gym Linz, but it is available if you want it. Personal trainers can help you create a workout plan, teach you how to use the equipment, and track your progress.
Is there a locker room and shower facilities available at Gym Linz? 
Yes, Gym Linz provides locker rooms and shower facilities for your convenience. You can store your belongings securely while you work out and freshen up after your session.